About 4 years sgo I went through and made these for all my stands, I remember when I first started bow hunting I never wore a harness or anything, the older I get the less agile I am and I feel a lot safer using one of these. I went to the army surplus store and picked up everything to make these and if I remember it was around $25/ line. I didn't have this video but this is exactly like what I did. The other night I took some pics as I was getting in the tree, it was a pain at first but now it seems like second nature.
Hooking up on the ground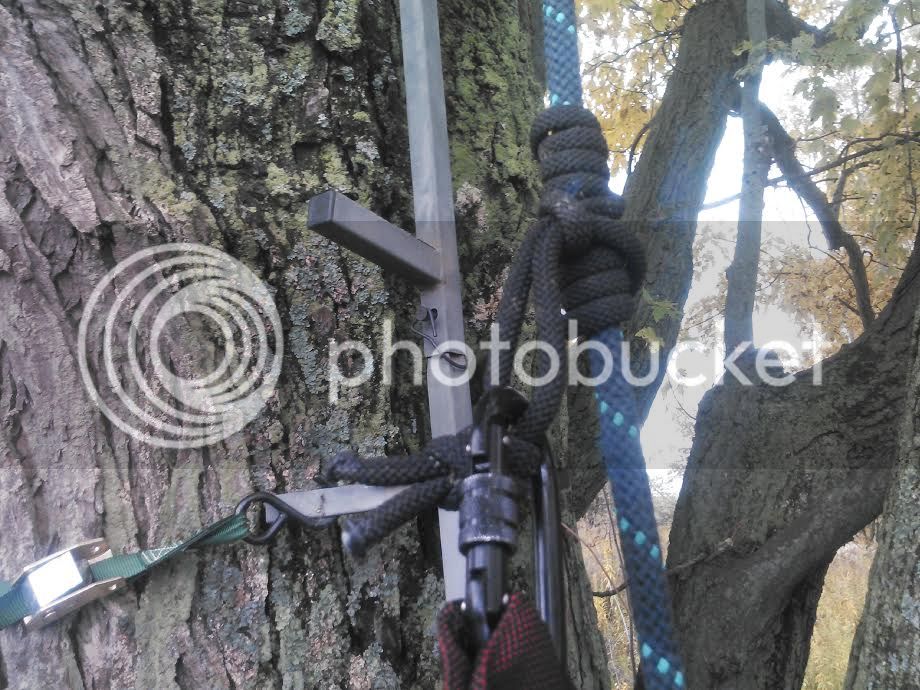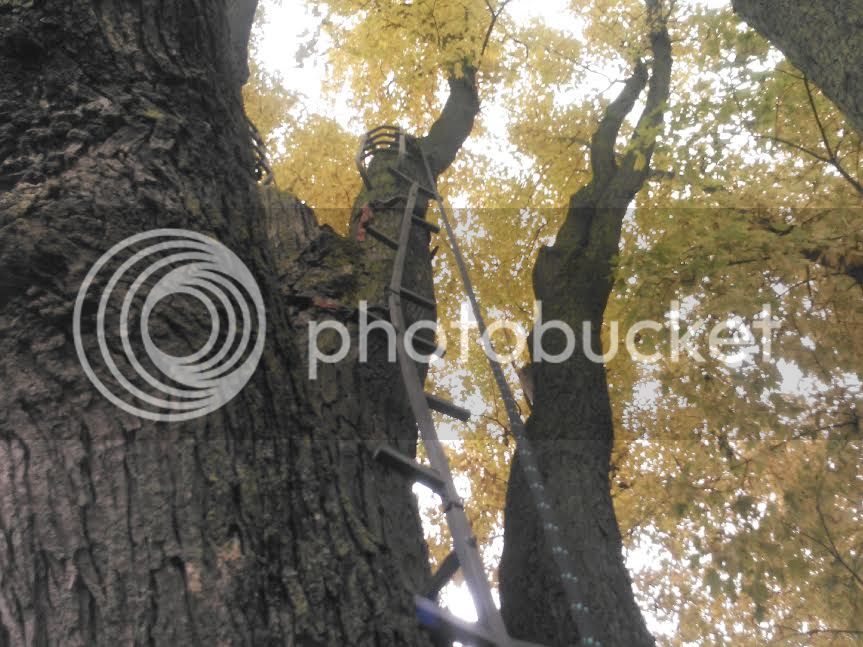 I used a screw in dog anchor to hold the bottom of the rope on this stand, others I just tie it to the bootom of the climbing stick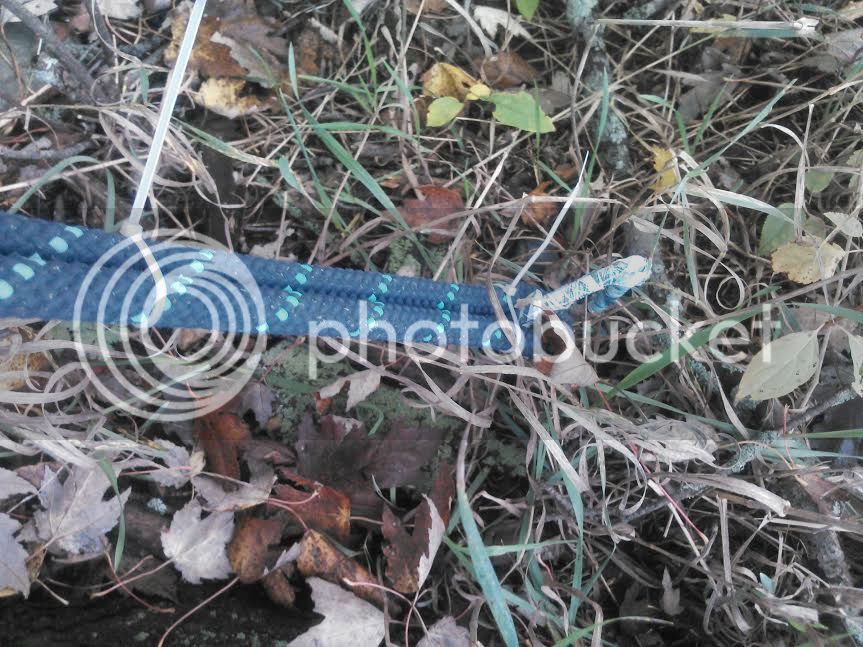 Here's a video of how to make them, I didn't have this but this is just what I did.
http://www.fieldandstream.com/blogs/whitetail-365/2010/07/video-make-your-own-treestand-safety-line
Last edited: