Cereal Rye is an important crop for me. Why? When planted late August or September it will provide something green for my deer to eat in fall.....and it's the first thing to green up in spring. Believe me....after a tough winter here in MN my deer are often starving. I'm in Zone 3 - tough requirements here.
Thus.....in spring....as the rye grows it keeps weeds at bay as it allows my clover to flourish and provides cover. I plan to let my rye grow into July at which time I will terminate it via roller crimping and / or with Glyphosate (depending on circumstances). Letting the rye grow will provide fawns with cover during a crucial time when they are most vulnerable to predators ( Coyotes and Bears at my place).
In Short......I have a short growing season so it's difficult to grow a summer "release type" crop.....thus I rely on the rye for its N value and weed suppression. I buy about 1200 lbs of rye seed each year and it's hard to specify a variety if you wait too long.....IME. The last two years I planted Elbon.....but I am rethinking that.
NOW.....to the point.....I found an interesting article ON WHICH VARIETY performs best given certain expectations for the Rye variety. I had planned to buy Aroostook Rye in January......but I am still interpreting this data. Any advice or experience is appreciated.

Here is an article that discusses the Rye Varieties:
https://practicalfarmers.org/research/cereal-rye-variety-trial-2019/#:~:text=Six cereal rye varieties were screened at two,open-pollinated varieties, were intermediate yield performers across sites.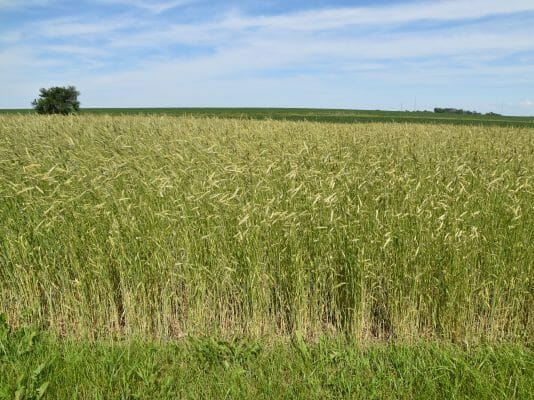 This project is funded by Walton Family Foundation & Albert Lea Seed House In a Nutshell: Six cereal rye varieties were screened at two Iowa State University research farms and one commercial farm. Key Findings: Hybrid varieties, Bono and ...

practicalfarmers.org
Last edited: