PDF files are available at the bottom of Dbltree's post showing the pictures he posted
We don't plant much milo but it is a favorite of mine for many reasons. Grain sorghum has a short growing season of 60-90 days and is very drought resistant. It does well with a crop of weeds which is a perfect combination for upland game birds and whitetails.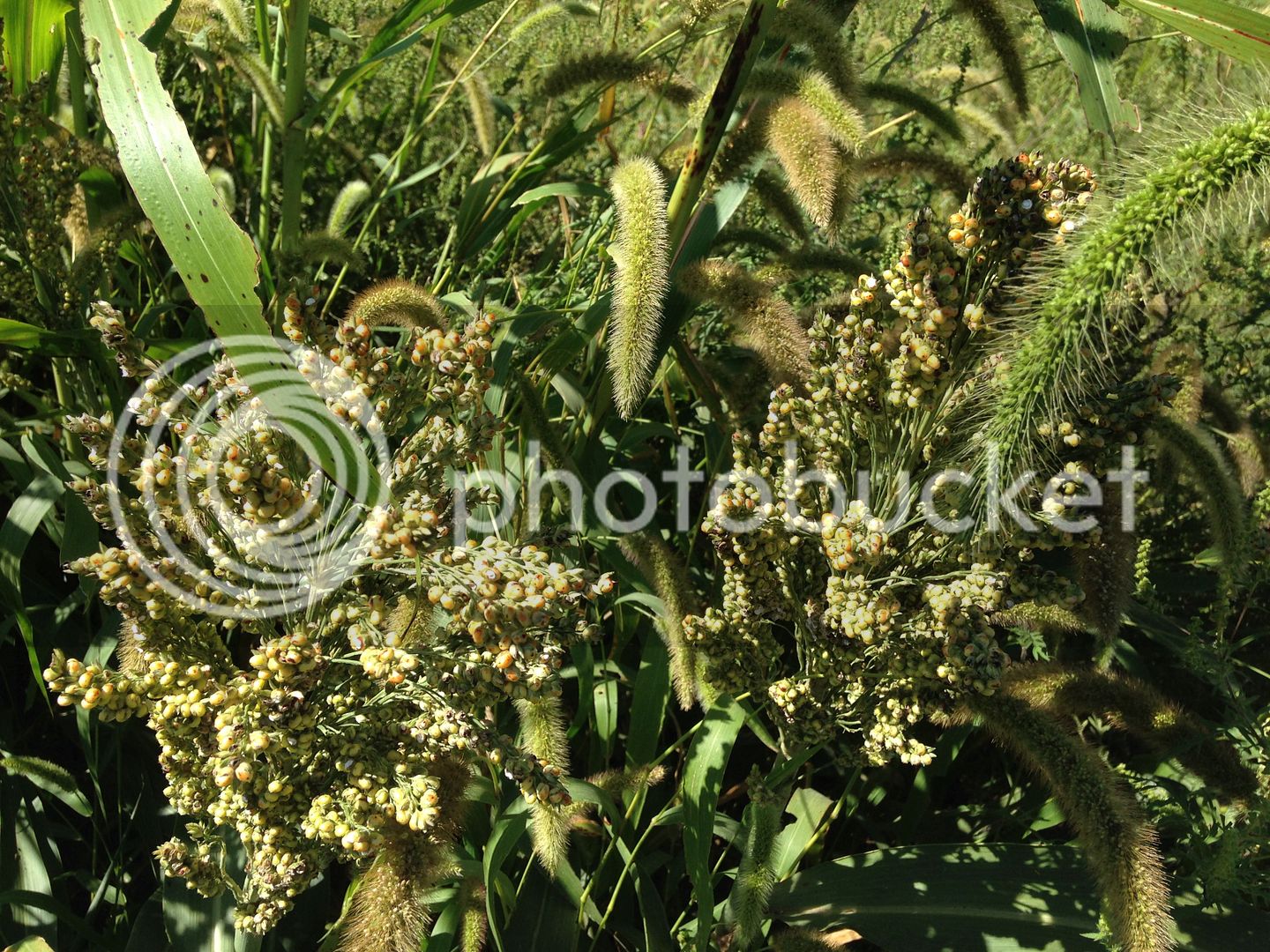 Grain sorghum generally grows 3-4 ft tall so it easier to hunt then corn and can be drilled or broadcast at 6-8 lbs per acre. Atrazine is favored herbicide but Concep treated seed is available which will allow the use of Dual II Magnum. Dual is non restricted use herbicide so that is an advantage over atrazine which is restricted.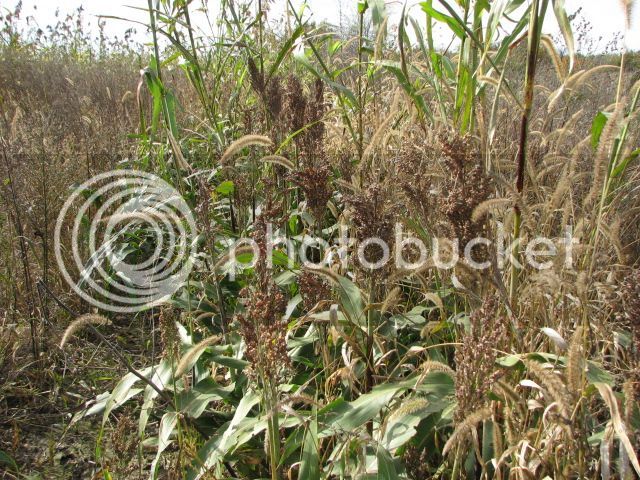 Milo comes for our purposes with either white or red seed heads, white is sweet early on and birds decimate it long before hunting season. Red seed has a high tannin content which makes it bitter until fall frosts sweeten it, making the preferred choice for both whitetails and upland game birds.
Shown in pictures is a mix from Pheasants Forever planted with Egyptian Wheat but I prefer WGF sorghum from Welter Seed.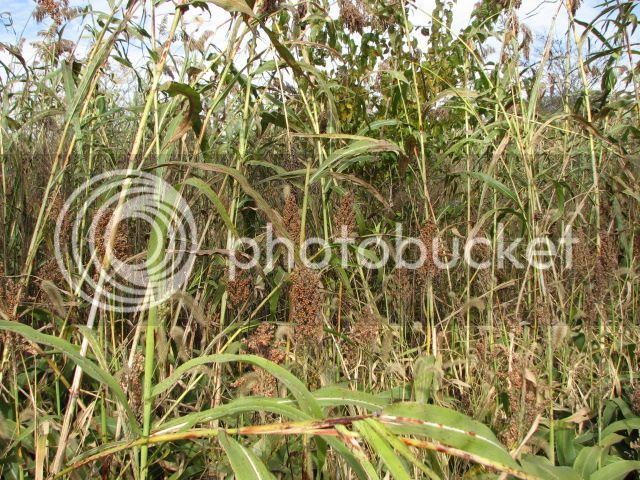 If the goal is to attract and hold whitetails alone, milo holds no great advantage, if however you enjoy a diverse array of wildlife then I encourage you to add milo
Many
thanks to
chickenlittle
for rescuing Pauls pictures.
PDF's of the this thread with Dlbtree's photobucket images included.
Last edited by a moderator: