I should have posted this before now but here it is, this is what I'm trying to to improve from a habitat side.
I own 40 acres and my parents have 80 right next to me. My 40 was a 40 acre hay field when I bought the place so I took the back 8-10 acres and started to improve it while keep some of the hay field for hay. I stared out just planting food plots and thinking that would be enough then I got to reading some forums and found a whole different way to spend my time and money, not so much on food and more on habitat improvements. I started planting trees and shrubs 4 years ago along with some switch grass and other native warm season grasses. Over the last 4 yrs I have probably planted 3,000 conifers and 150 various oaks and chestnuts and a couple hundred shrubs. My parents 80 has around 60 tillable acres that they rent out and we are improving the back 15.
Here's a pic of the properties
Green- property lines
Red- what we're trying to improve
Yellow- food plots
Blue/Purple- switchgrass planting
On my place I have planted 2 rows of Norway spruce the width of the 40 closest to the hay field
Pic from this spring, hay field on right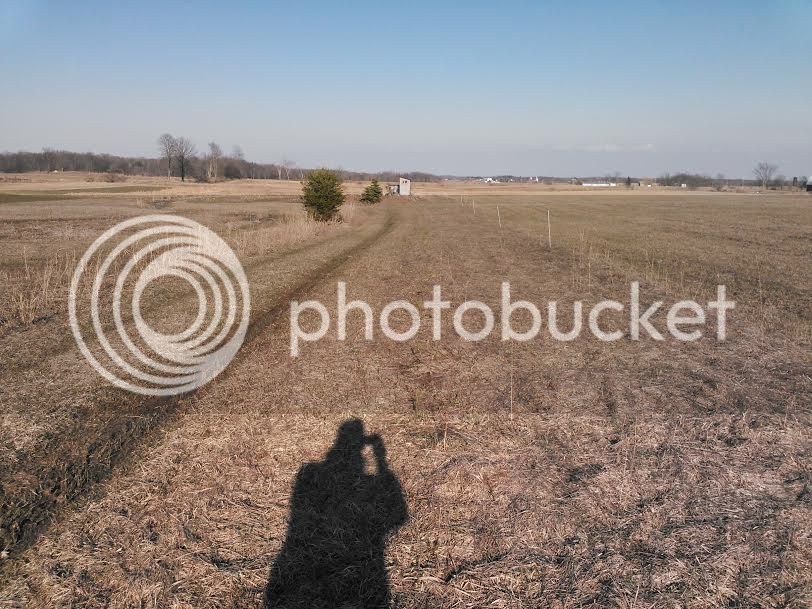 Norway spruce seedling planted last year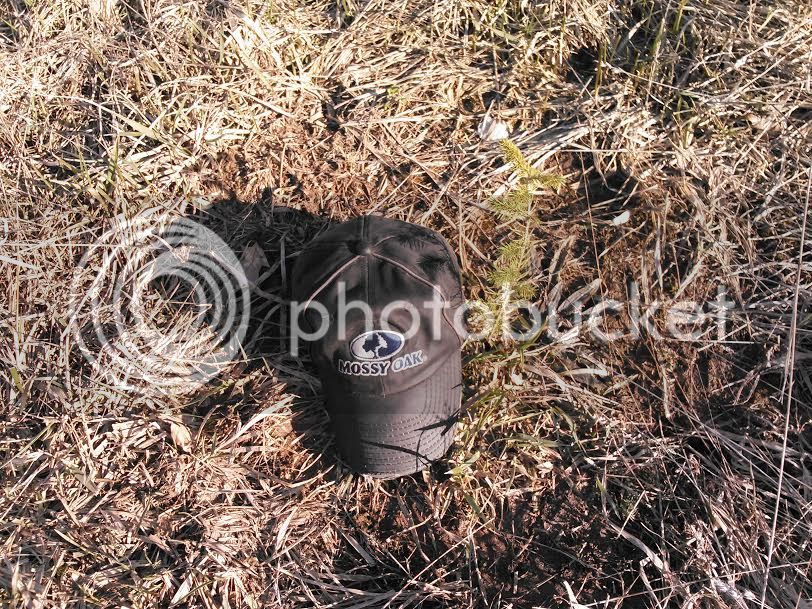 Last year I planted some Highbush cranberrys without caging them and that was the wrong thing to do they all got browsed to the ground so this year I caged them and spent the $ on caging every shrub I planted.
Year old Highbush this spring.
What it looked like a year ago when planted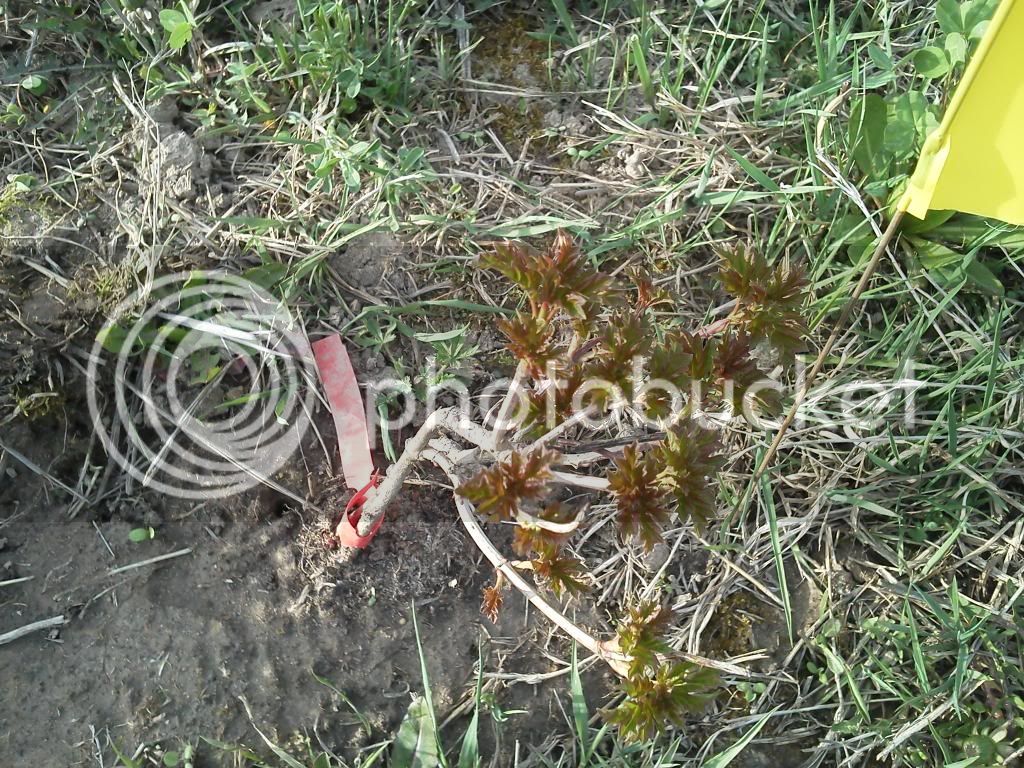 North fence row of my parents place, yellow/orange flags are shrub seedlings and cuttings from John, the 2 white staes are rows of spruce, a strip of warm season grasses is right of the white stakes.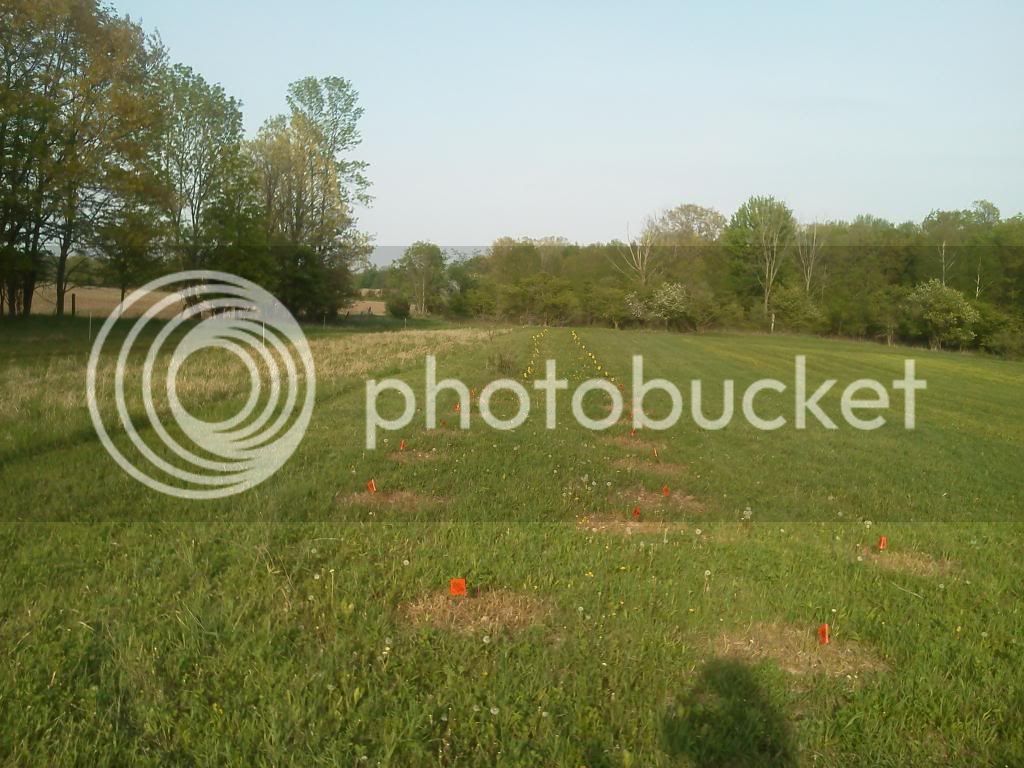 Various oak in the tubes and shrubs planted in the cages.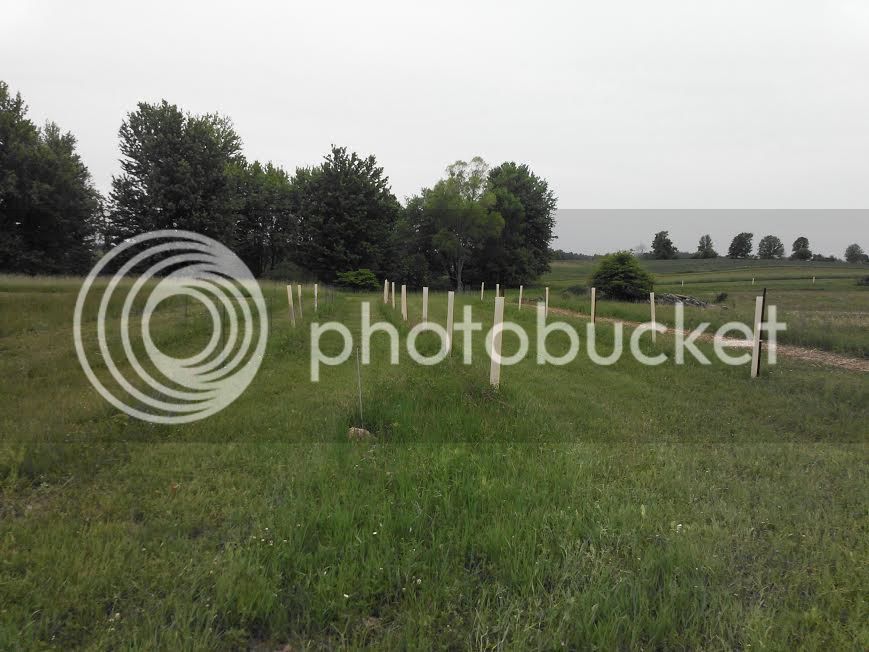 I checked these trees tonight and they have put on some growth this year, these are Bur Gambel oaks from the University of Idaho that were planted as seedlings last year. Almost out of the tubes.