It's growing in a fence row on land that I bought from my Grandfather. Still holding most all of it's fruit. Very little insect or disease damage.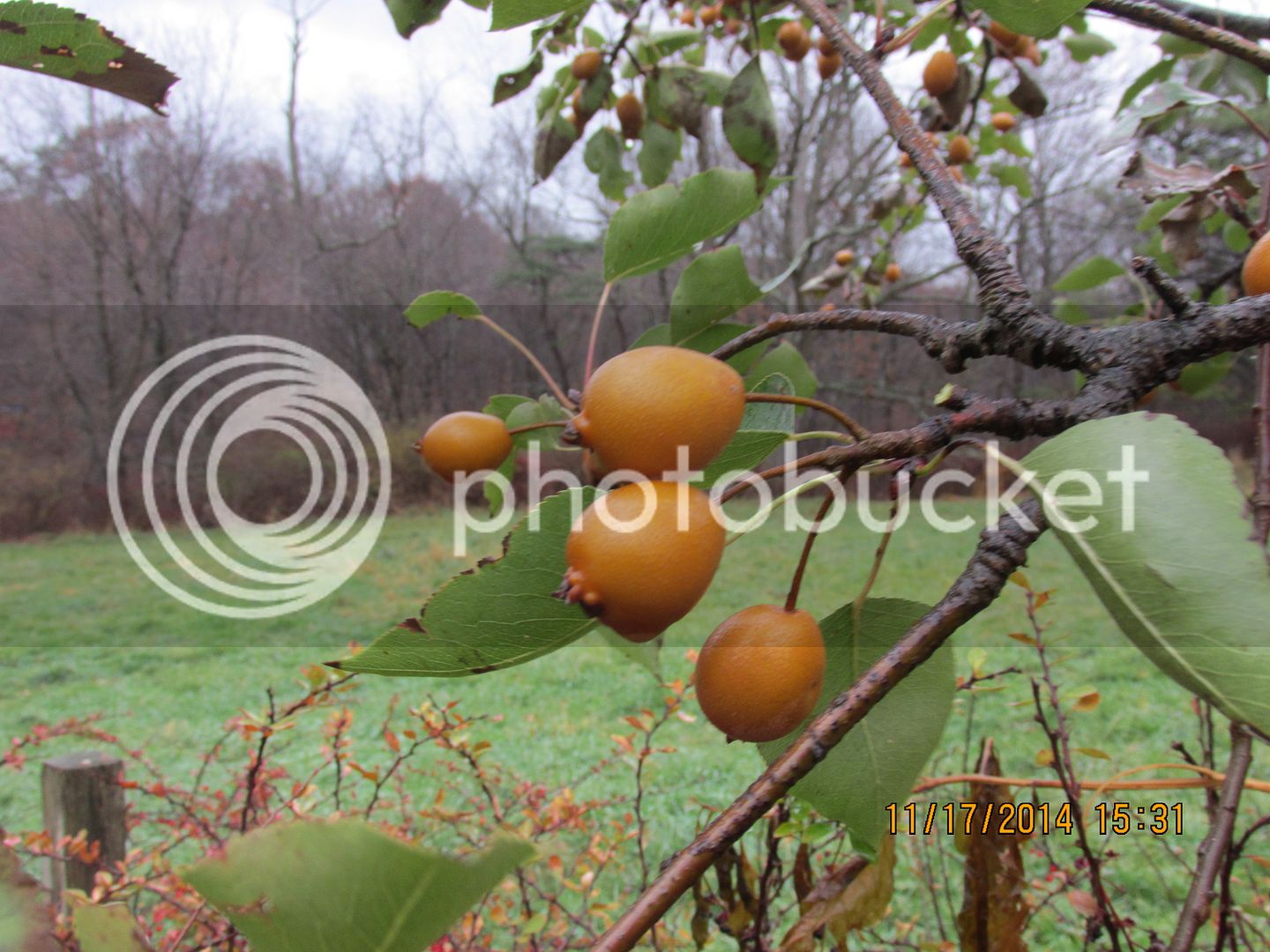 Here's the bark.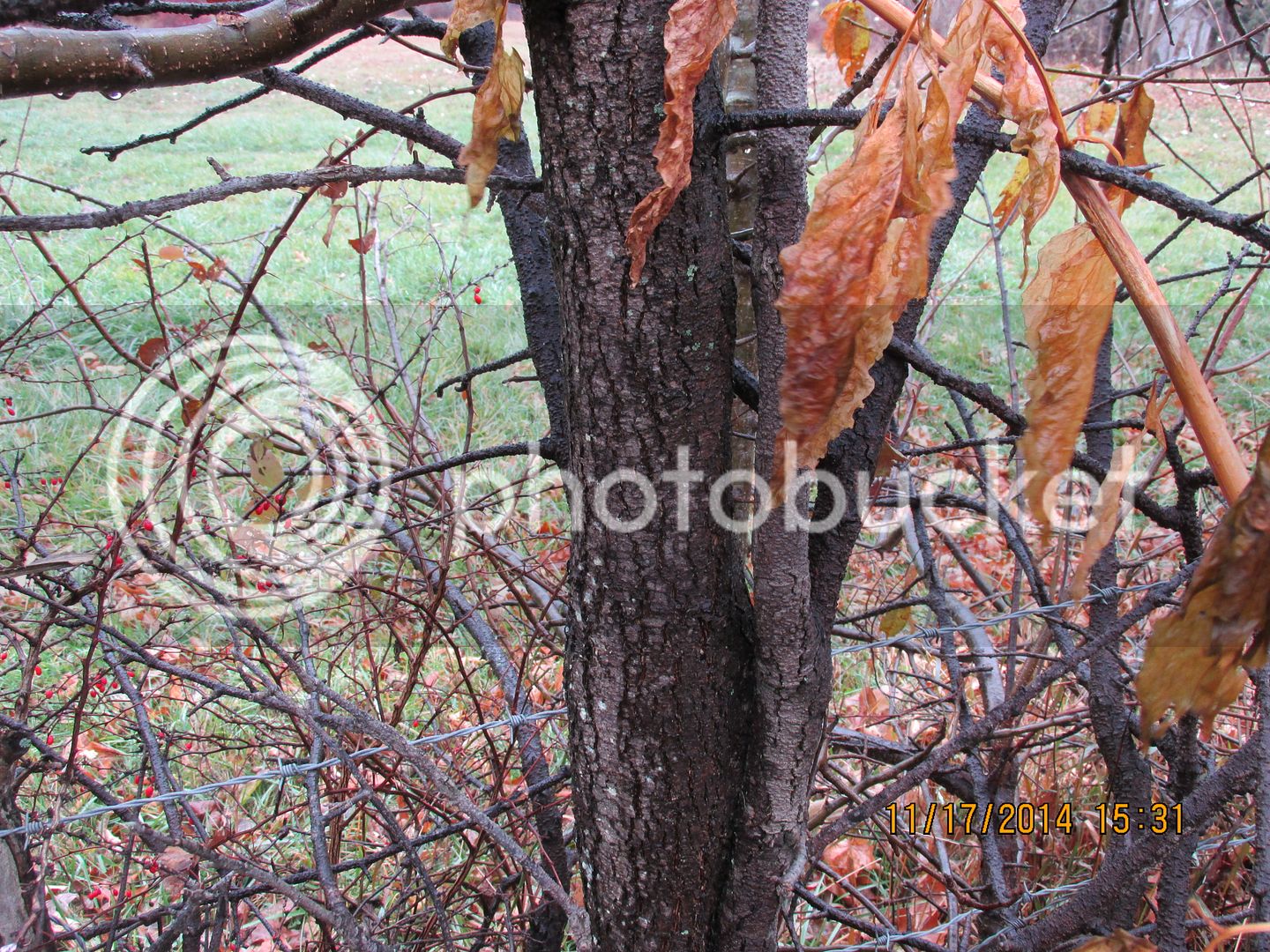 And here's a pic of it and a wild crab growing beside it.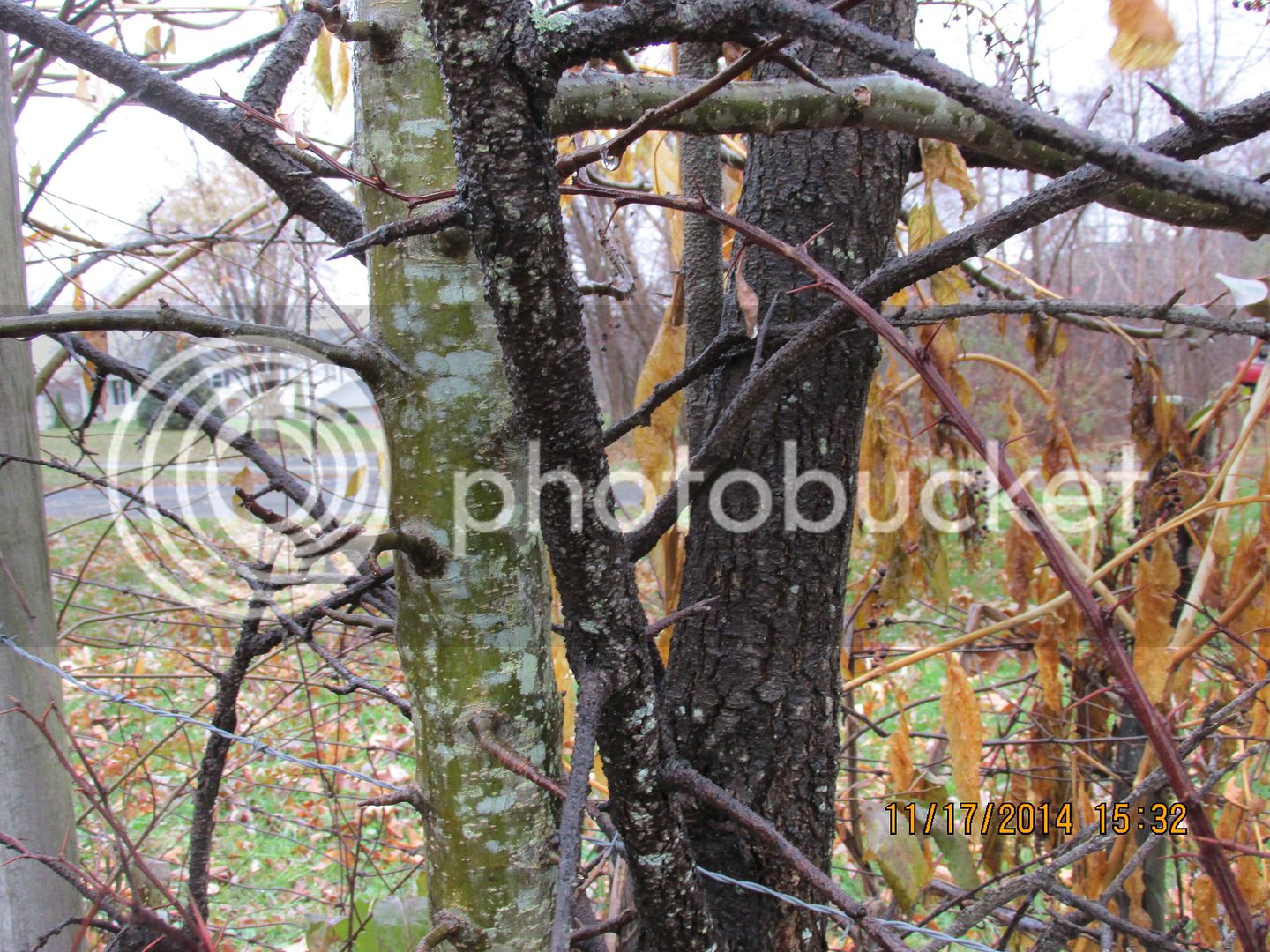 If it is a wild pear I just might order a few pear rootstocks and graft it for some wildlife feed.