In the spring of 2010 I planted 75 Coldstream Zumis, Midwest, and Siberian. 2011, 10 Violi's Hanging Crab from SLN. I have not seen too much follow-up from other guys that have planted them, so I have been anxiously awaiting first fruit. Unfortunately, a late 26 degree night thinned things considerably, but I was at least able to make fruit size observations. Also, the trees have been pruned to get the first scaffolds above 5 feet, until last year's snow kept us out. Thus, the trees will all need some work this winter. First, the Violi's. The trees from SLN were basically spindly whips when planted.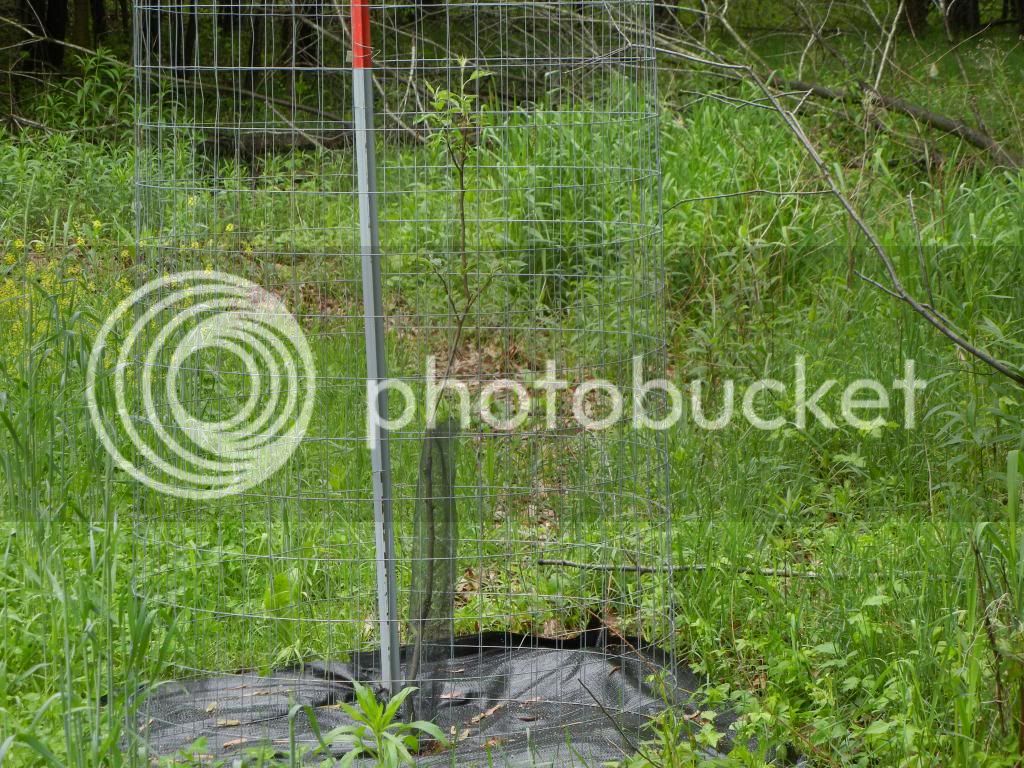 They have quickly grown into straight and sturdy trees.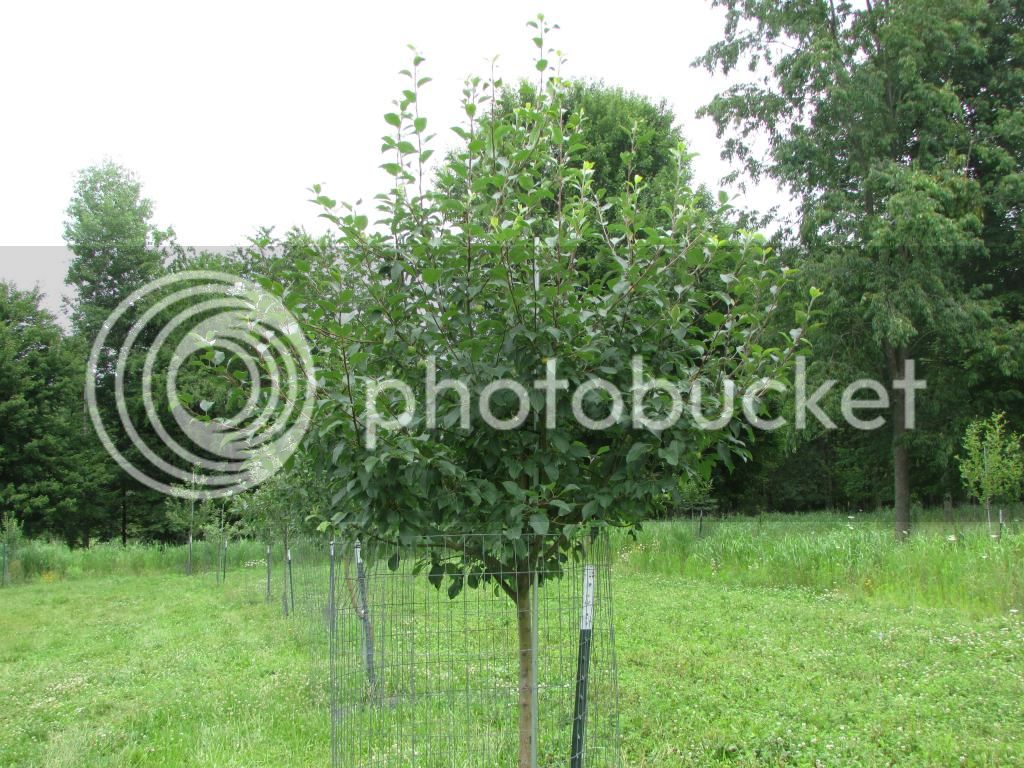 They fruited for the first time this year (4th leaf), although very little. The fruit is about the size of a chestnut crab or perhaps slightly larger.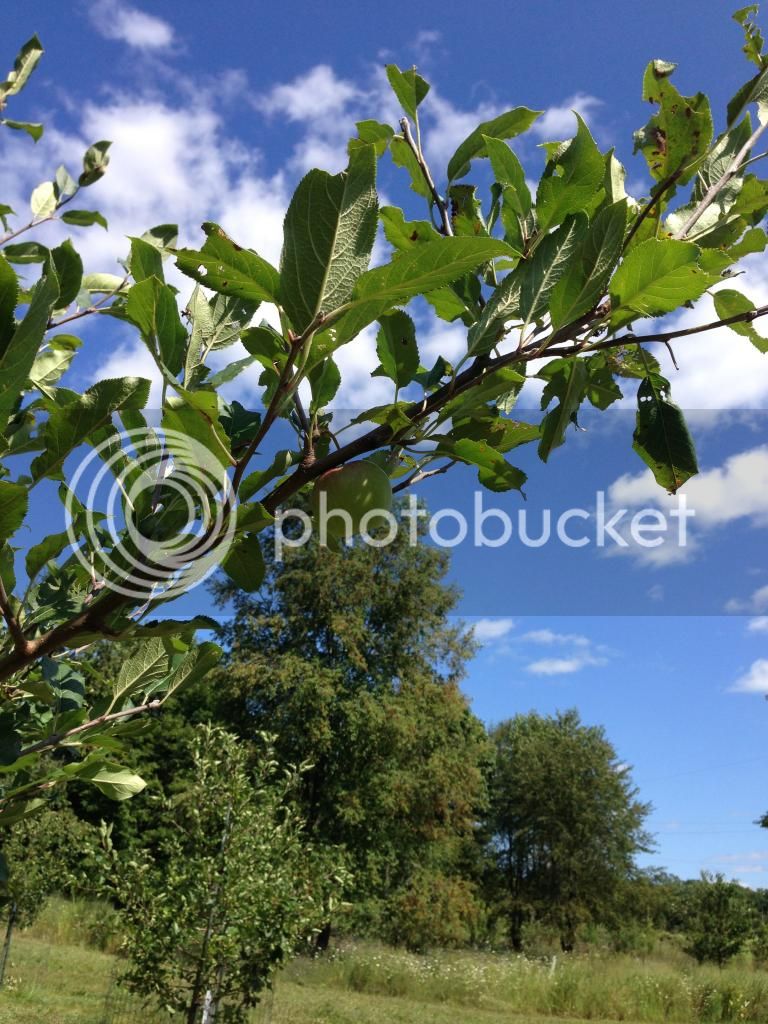 The Coldstream seedlings have also grown vigorously, and with good growth habits for the most part. I had fruit on some Zumi's last year, which were all pea-sized. The Midwest fruited this year, and unfortunately, were also pea-sized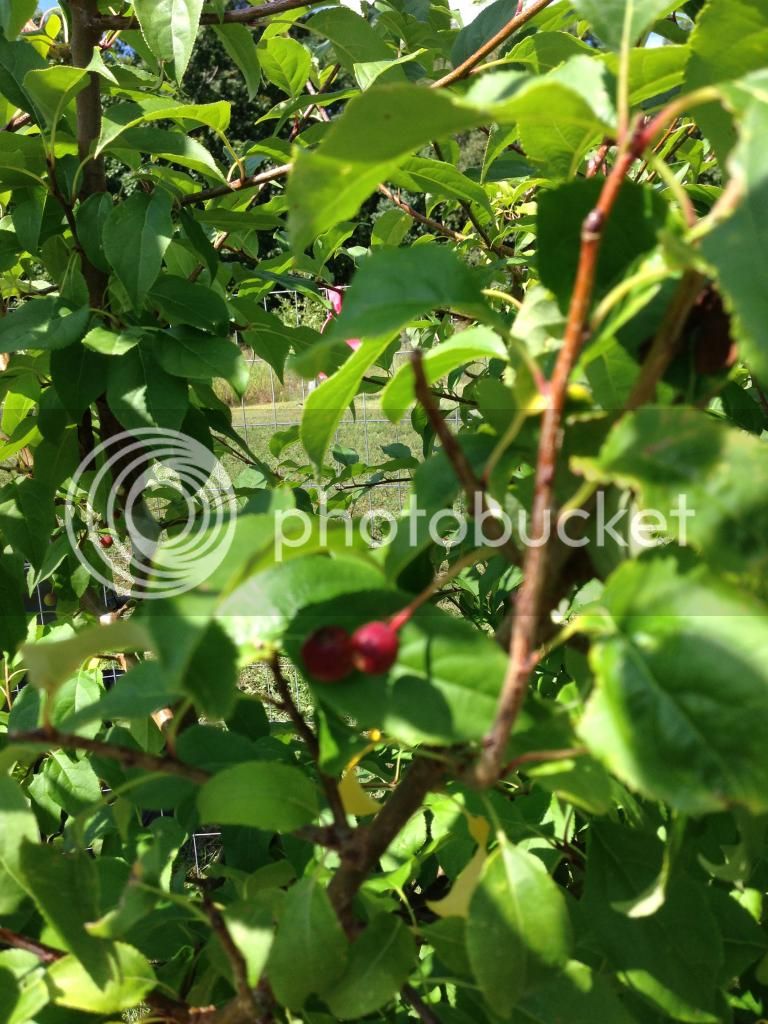 I have started to t-bud many of my Zumi and Midwest seedlings after seeing this. If they don't take, they will be cleft-grafted next spring.
The Siberian that fruited this year (didn't check anything outside my yard) had nice looking fruit, maybe a bit smaller than a golf ball as of 2 weeks ago. Not sure if all of my Siberians will be like this, so I will wait for them all to bear before grafting. The trees are vigorous with good crotch angles. Here's the fruit.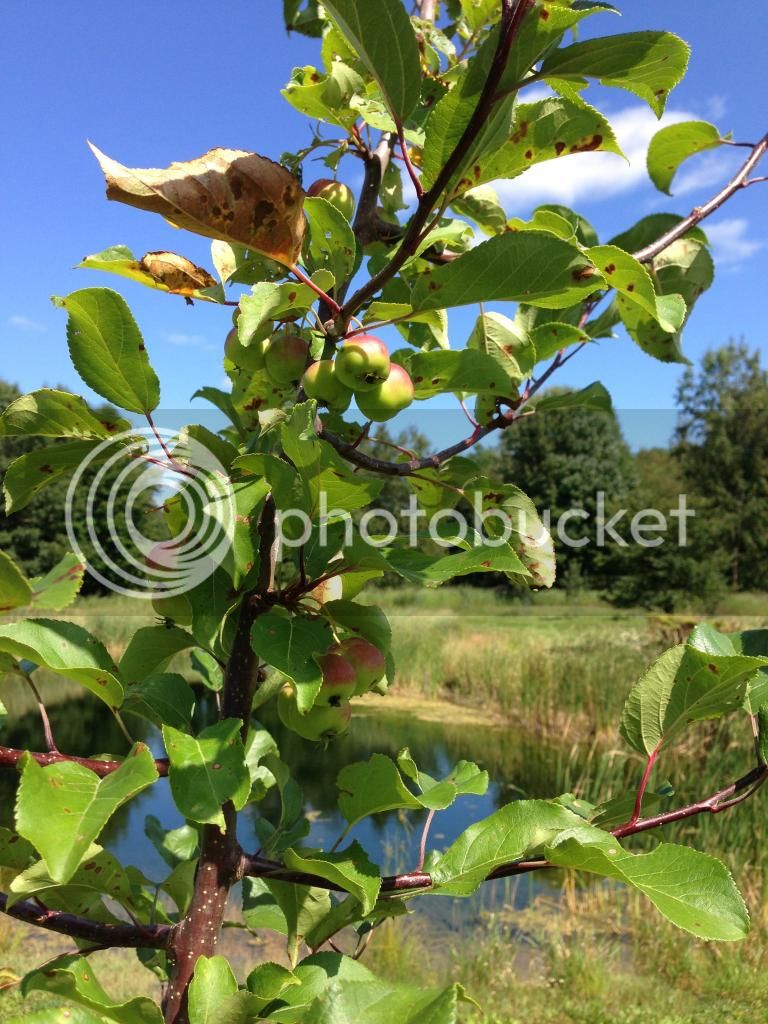 I suspect using these crabs for rootstock will cause some dwarfing of the final tree. Anyone have any input on this? Also, has anyone had Violi's for long enough to observe the drop time?