I have a lovely 3rd leaf Zestar! (G.30) tree in my yard at home.
Here's a picture of the tree back in January. Up until now I just had a little piece of conduit to help guide my leader up.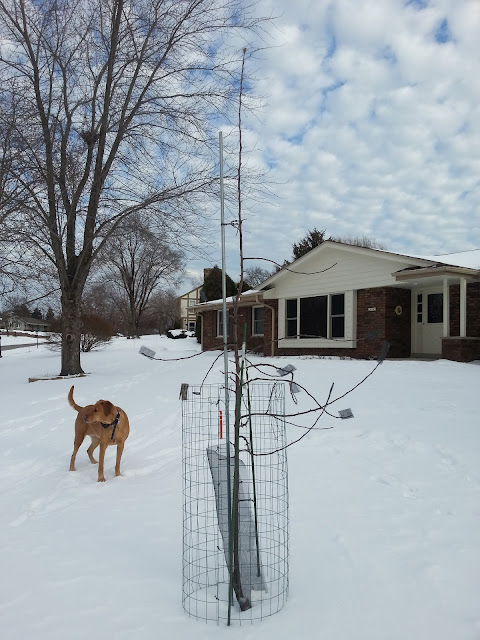 Today I pulled the conduit and replaced with an 8' heavy duty t-post. Tree's on G.30 should be supported their whole life. I expect to see my first fruit this year on this tree so I figured now is the time to get that stake in and be done with it.