I sold a log arch to a fellow up by Duluth yesterday who's using it with a team of draught horses. Seeing the three of them work together is a sight to behold. After 17 years, the horses are virtually on auto pilot as soon as they're geared up in the stalls and unhooked. They both went directly to where they needed to be next for being hooked up to the tie bar, and were very responsive out in the field. He didn't need to speak much, well under a talking voice at that, and a couple tugs was all the reign inputs I could see him make (mainly for turning). I used to do horsemanship at summer camp (that's where the hot girls were :D ) so I'm not a total stranger to the handling. These guys were cool to watch. I also got to ride around on the buggy and see some of his implements.
While he owns two good size tractors (one's a 70 horse and I didn't catch what the bigger one was), but said "every day I don't have to start a tractor is a good day." Seeing the horses in action, I can see why he feels that way. After talking a bit on the phone earlier in the week, I decided to volunteer to deliver the arch so I could see the farm and horses. It was well worth the trip!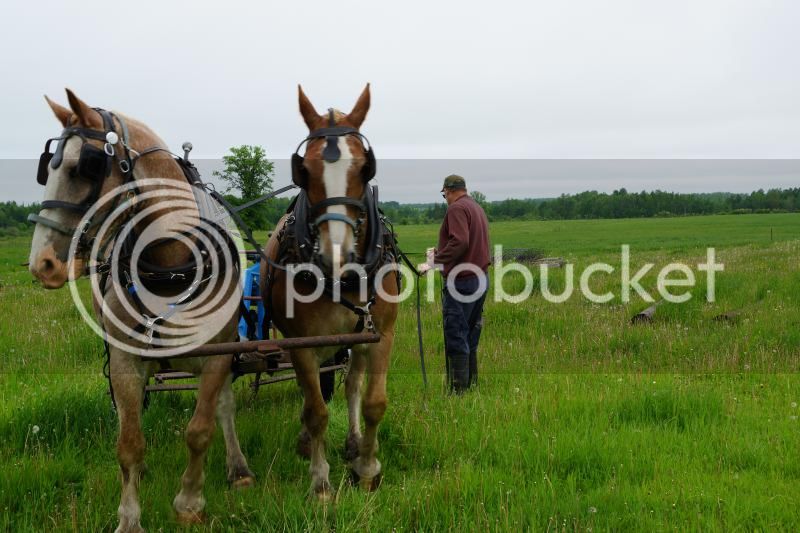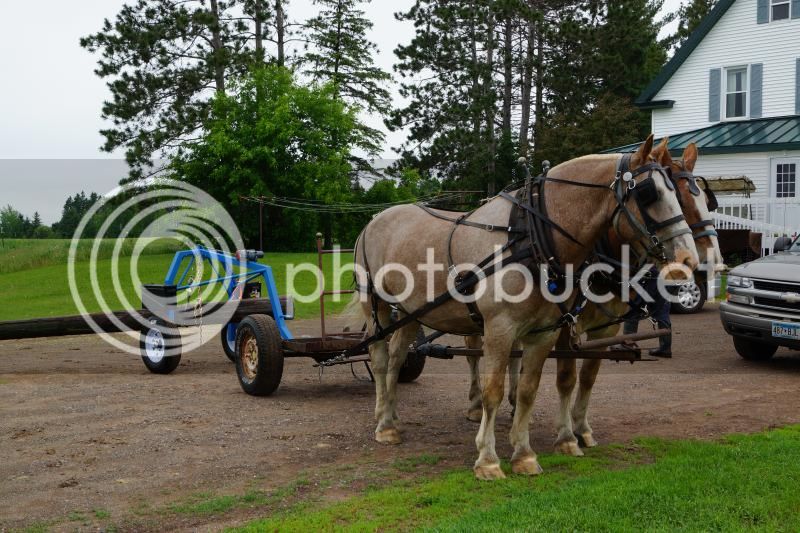 Made it into Duluth just before the monsoon hit.