I talked with John(Big Rock) yesterday about what I can do with my Reed Canary stand on my property. Sounds like creating islands, or strips of hybrid willow is the ticket. Once it gets big enough to shade out the RC, then I believe with a little TLC on the willows will allow them to spread.
I will be planting a few islands of cover in the RC to encourage use of my swamp. Below are aerials of where I plan on planting.
Planning on a majority of Hybrid Willows, would it be beneficial to plant some spruce, ROD, or anything else you guys think would improve cover?
Black-Islands
White-Deer Trails
Red-Hinge Cut Pines as a barrier
Thumbtack-Stand
Green-Food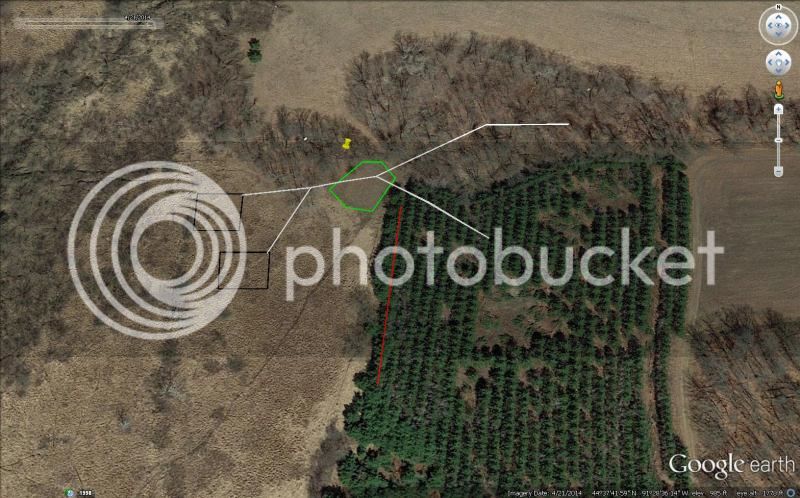 [/URL
]


[URL=http://s130.photobucket.com/user/Jdavis2814/media/Willows2.jpg.html]
[/URL
]
[/URL]