I just got in from planting some of my e-wheat, didn't get as much done tday as I wanted because of tractor troubles. You have old stuff you fix old stuff. Probably planted about 600yds X 6' wide, brush hogged last years e-wheat and hit it a couple passes with the disc with Urea added and disced in, planted and cultipacked.
These 2 pics are the outside of a food plot, the first one is looking north and the second is looking west, picture a big L. I've planted 2 rows of shrubs and a row of Norway spruce on the inside of the e-wheat so I'll stop planting the e-wheat when they start to screen. Also there is a couple rows of assorted oaks in the tree tubes.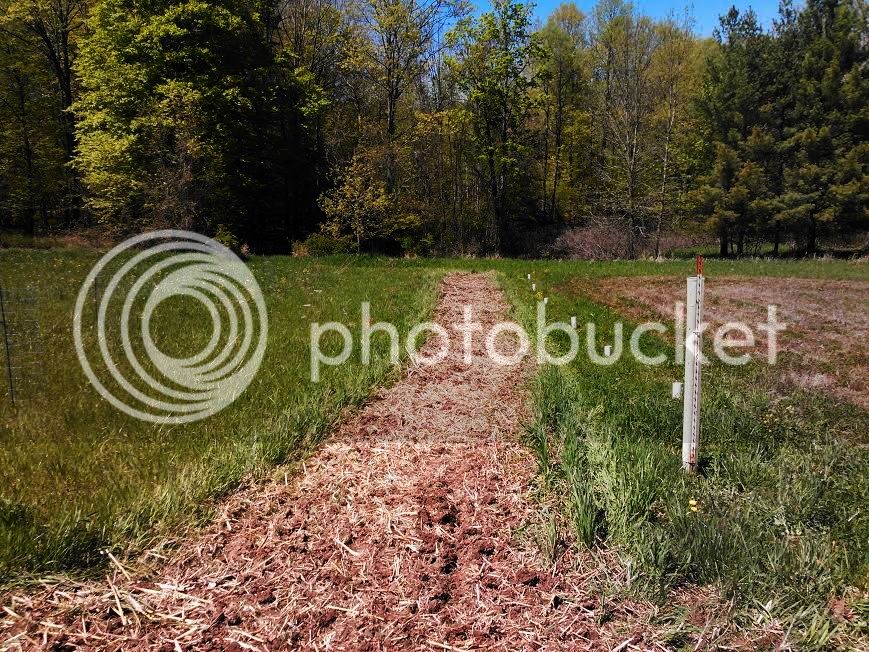 This last pic is looking down my field, I'm trying to screen the hay field on the right, to the right of the tree tubes I have 2 rows of Norway spruce planted. Same as above I'm planting e-wheat until the spruce can screen.