Yeah, I'm a saw addict. I currently have 8; 5 functional, 3 not or in unknown condition. One of them is supposedly sold to a buddy who's down his only saw, but that still leaves me with 7. :D I even threw out an old poulan 330 top handle because it was too much of a basket case and what the hell do I need an arborist saw for anyway? I don't own a bucket truck.
Today's score was a mildly used 357 XP at a pawn shop for $300 with 3 chains, a bunch of files, a nice roller file guide, and the big orange case. The 20" bar that's on it isn't much to talk about (laminated and a bit worn behind the tip), but I have a 20" bar on my Jonsered 2172 (same thing as a 372 XP only with the short air filter) that I think I'm going to bump up to a 24" like I wanted when I bought it and move the jonny's tsumura bar to the husky as it'll likely become my go-to saw from here out. But I do kinda like the 18" bar I've had on my husky 51 (with 55 top end) which is going to my friend. So I'm torn on what to do.
The rest of the collection is some old McCulloch 80cc's and an antique Homelite, then I have a little 35cc Echo I use for light limbing and trail maintenance. I got that one because it had the highest horsepower in a 10# package back when my neck and back wouldn't tolerate running the 15# jonny for more than a few minutes. That little bugger surprised me after removing the catalytic converter and limiters on the needles - she's a screamer! :cool:
Since threads suck without pics...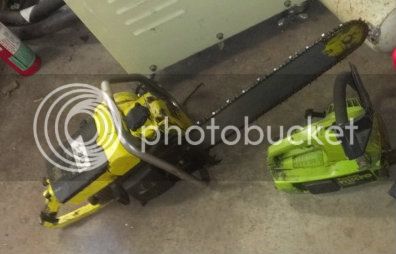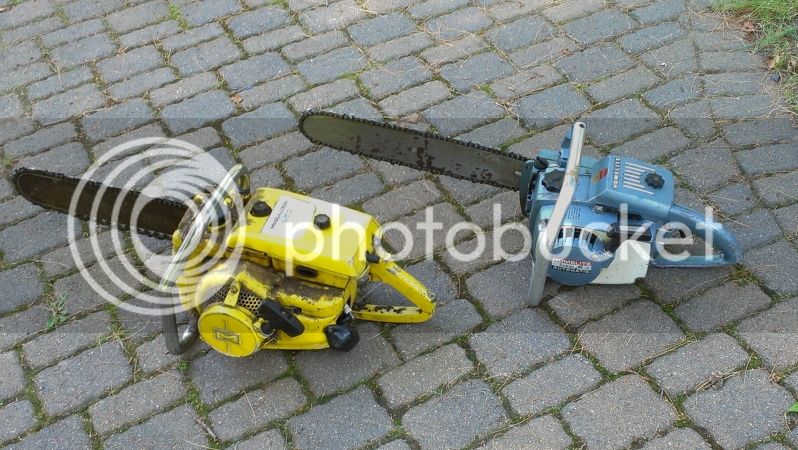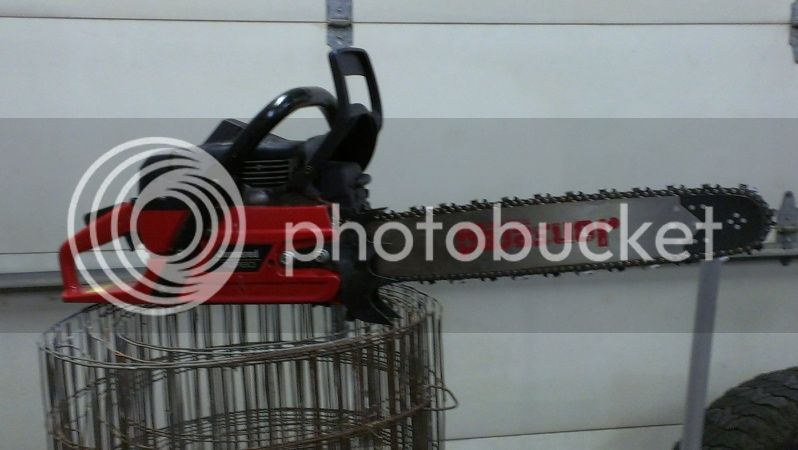 What saws do you guys have?