With Sandbur's talk about wet feet on another thread I thought I'd show you a "mistake" I made. Three years ago I planted an Antonovka seedling from SLN near my vernal pond. At the time the pond was smaller but this year has been especially wet (3 1/2 inches in the last 2 days) so the pond as grown and now she definitely has "wet feet". I grafted a Black Oxford scion to her last spring that took and she seems to be growing this spring. Hopefully the water will drop in a few days and she can start to dry out. It will be interesting to see if she can survive and prosper in this location.
We had a big storm go through Wed nite with high winds and hail. A tornado touched down 6 or 8 miles from my place, a very rare occurrence for my part of Pa. The nursery took some damage from the hail but hopefully the trees will bounce back.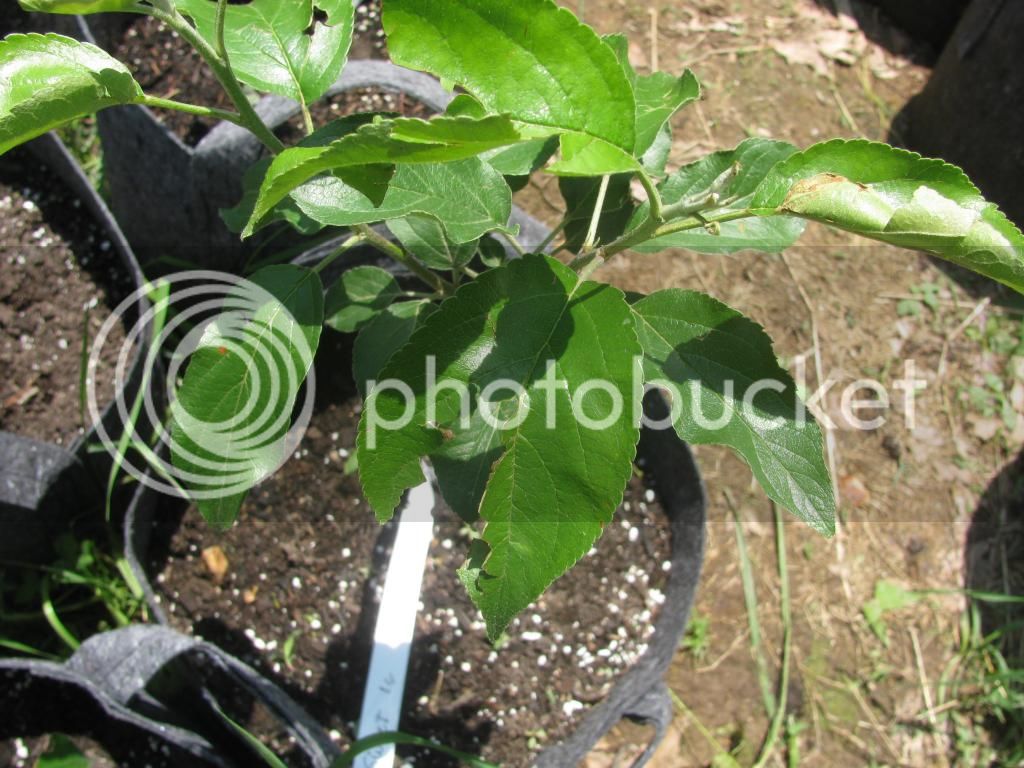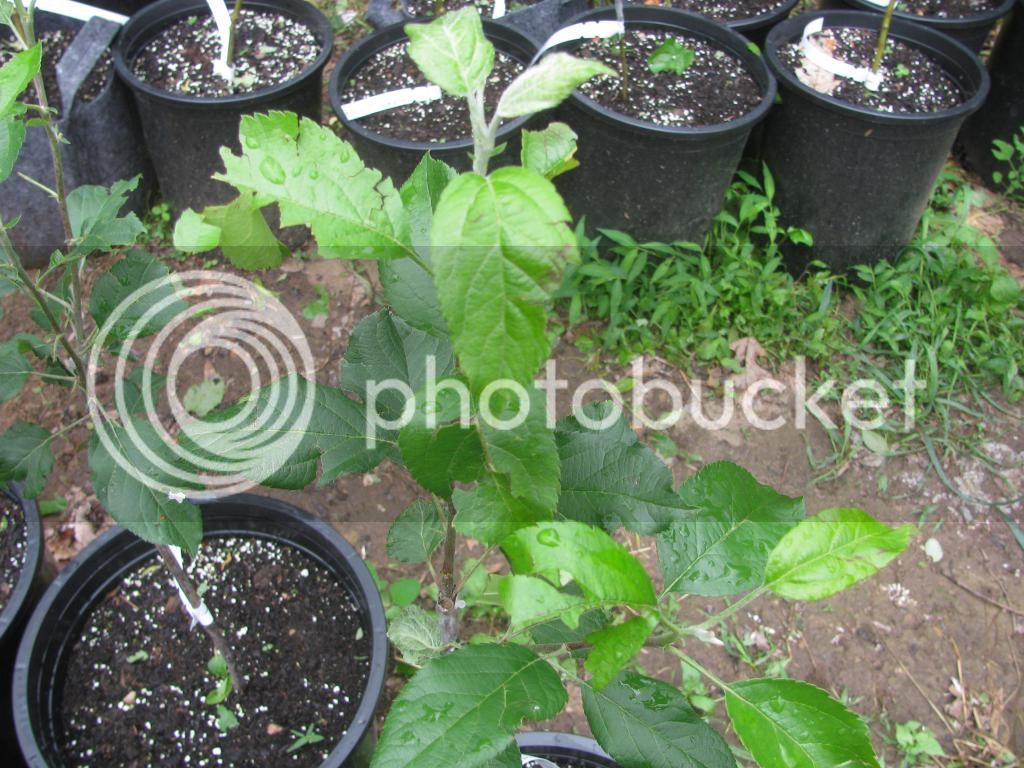 The biggest damage was to an old Blue Pearmain apple tree that I had planted 30 some years ago down along the lane. She never produced that good of an apple but the deer like them and I was sad to see her laying there across the lane.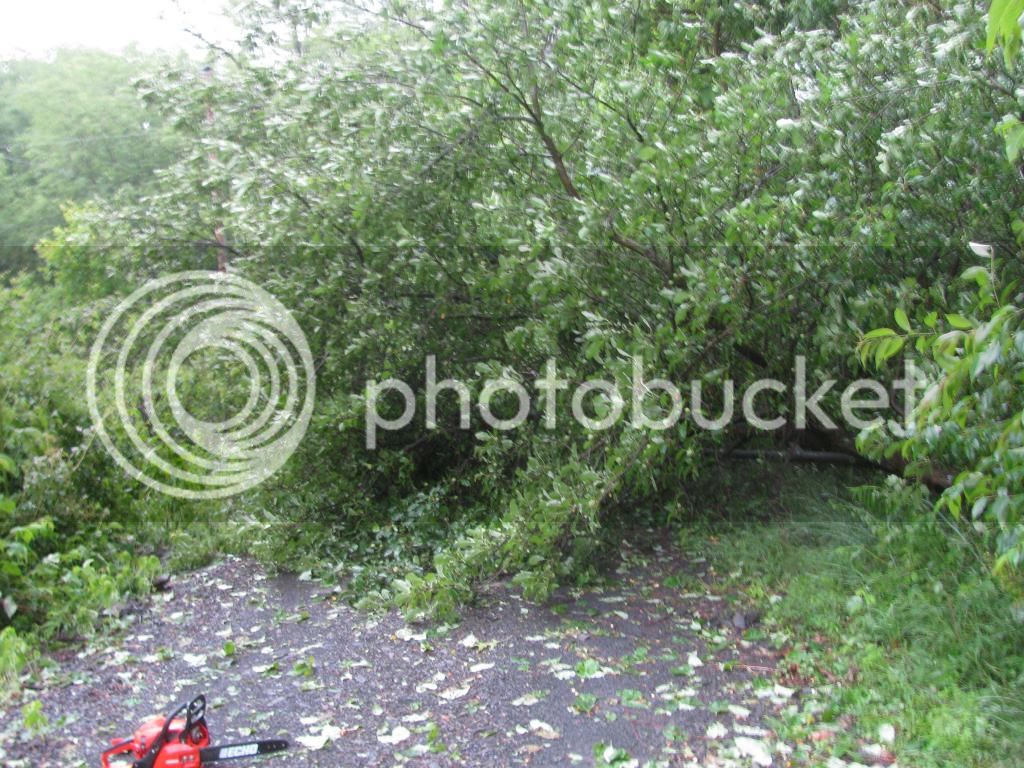 But as I waded in to clean her off the lane I saw that she hadn't broken off but as just leaning heavily. So with a severe "pruning" I believe she will go on producing apples for the deer to enjoy.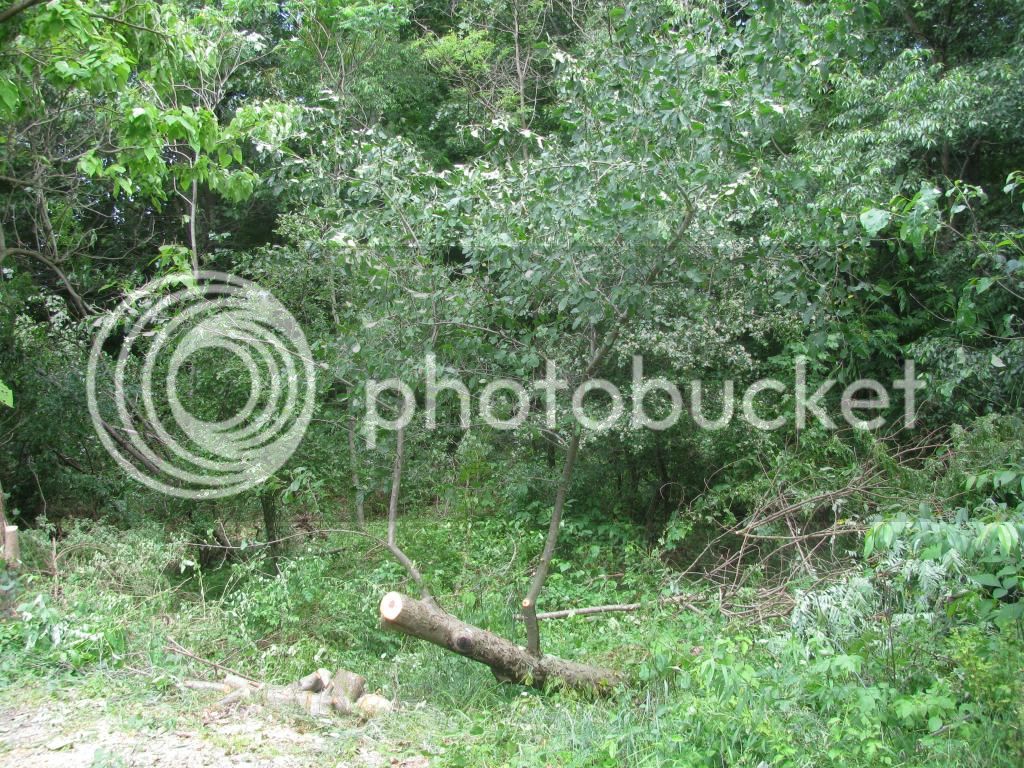 As I started to cut down the mess of honeysuckle and pole timber sized sumac and cherry surrounding her I found this.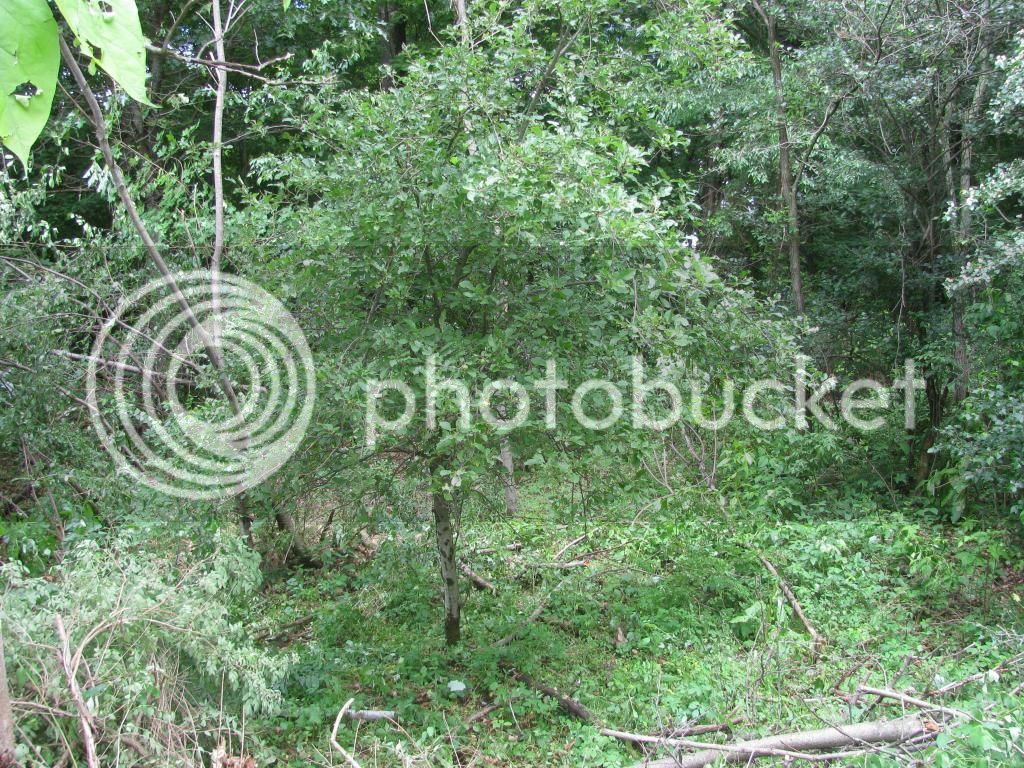 Where this apple tree came from I don't know. Possibly a seedling of the old Pearmain , it somehow grew in the thickly shaded tangled corner. It has a few apples on it and will benefit greatly from the additional sunlight it will now get.
As I was checking for storm damage in the horse pasture I looked in on a bark graft that I had done on a wild seedling apple tree with some Williams Pride scionwood that I had left over. Happy to see that my first attempt at bark grafting was a success.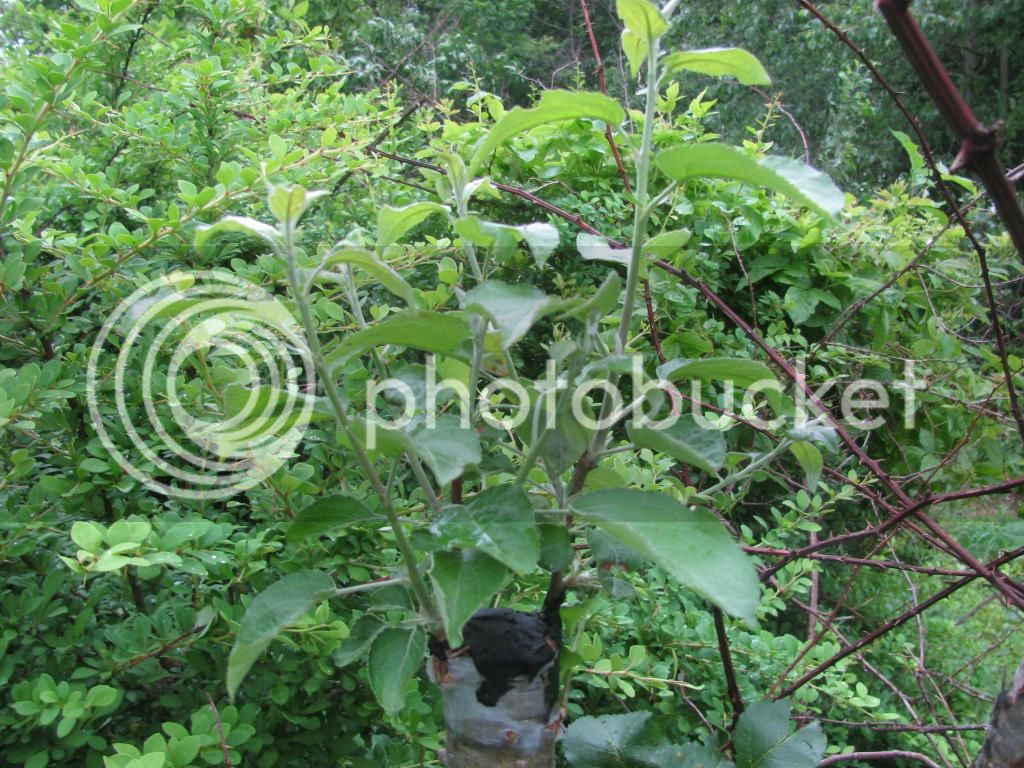 My last surprise came when I was checking the nursery this morning. A Court Pendu Plat grafted on April 1st to a B118 rootstock finally woke up. So boys don't give up on those sleeping scions too soon.