I thought I would start a thread with some of the other animals we have showing up this year.
This camera is on a spot of birdsfoot trefoil in the woods. A couple deer showed up in May but it was only bears for the month of June.
Maybe a little bit of cinnamon coloring on this first one? Or possibly just sunlight.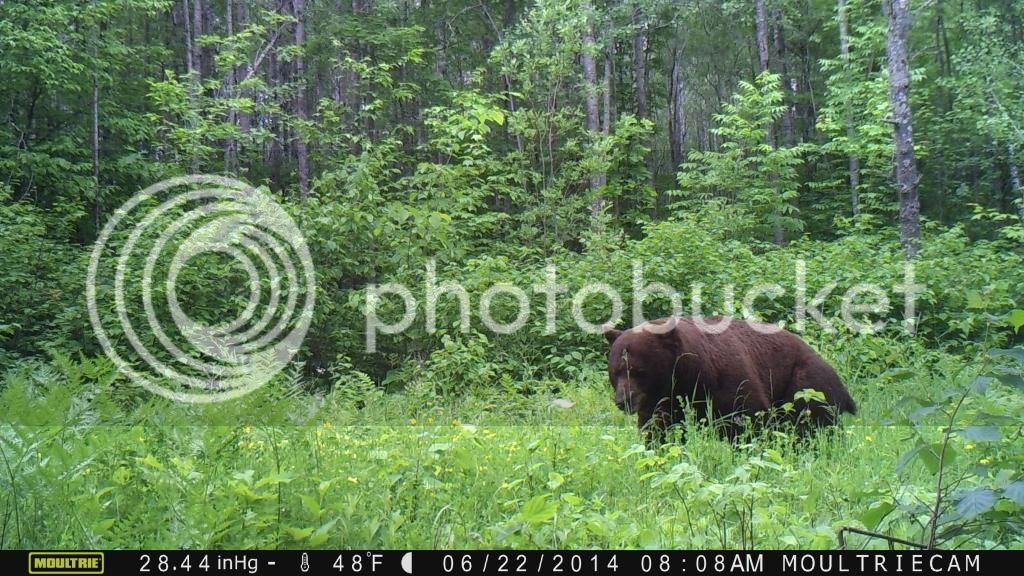 Another one in the same spot.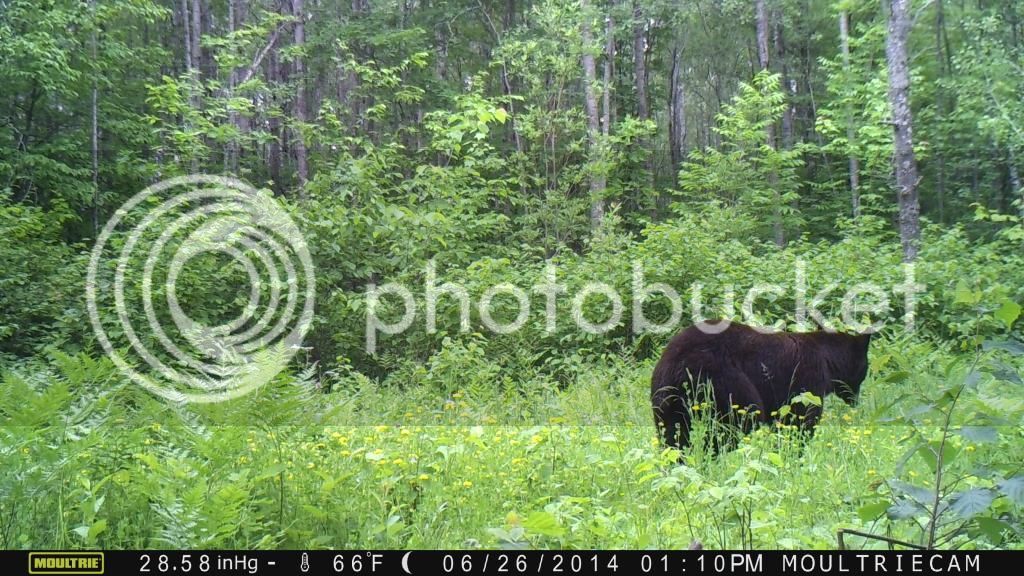 After eating a bunch of the mineral we put down this bear is thinking "what the hell did I just do"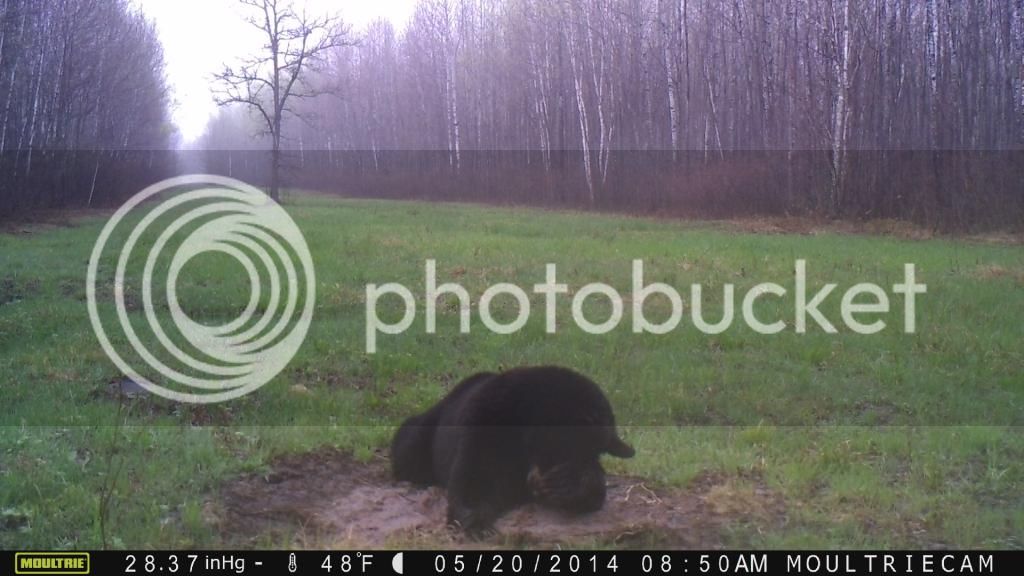 A bear licking the air.