Although I'm very pleased with my nursery this year I do have several questions. I have two Court Pendu Plat that have the leaves curling. They are on different rootstocks (B118 & M7). A few of my other trees also have this curling but not near as bad as this variety.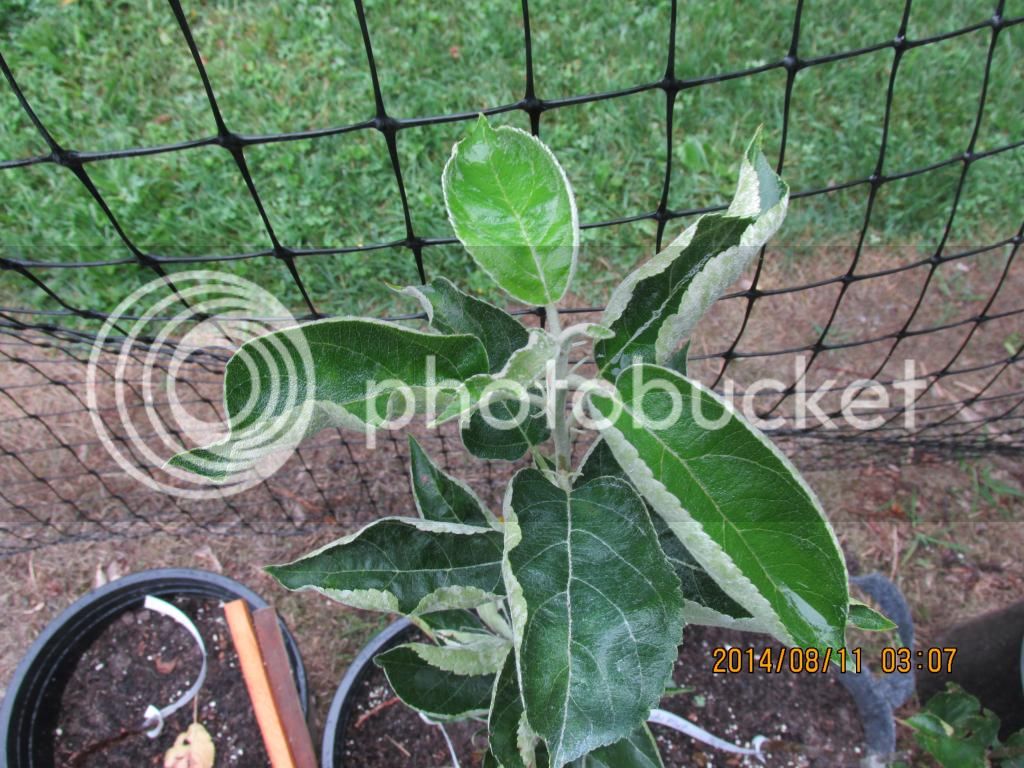 I also have a different curling on a Junaluska.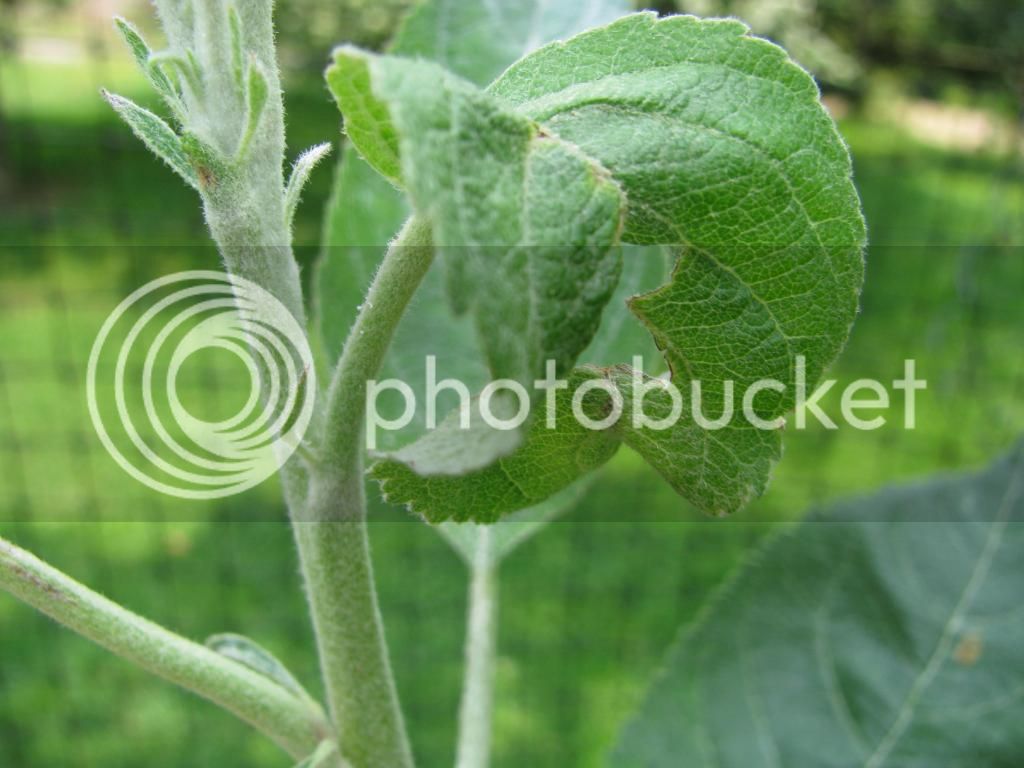 When I pinched off the leaf this is what I saw underneath.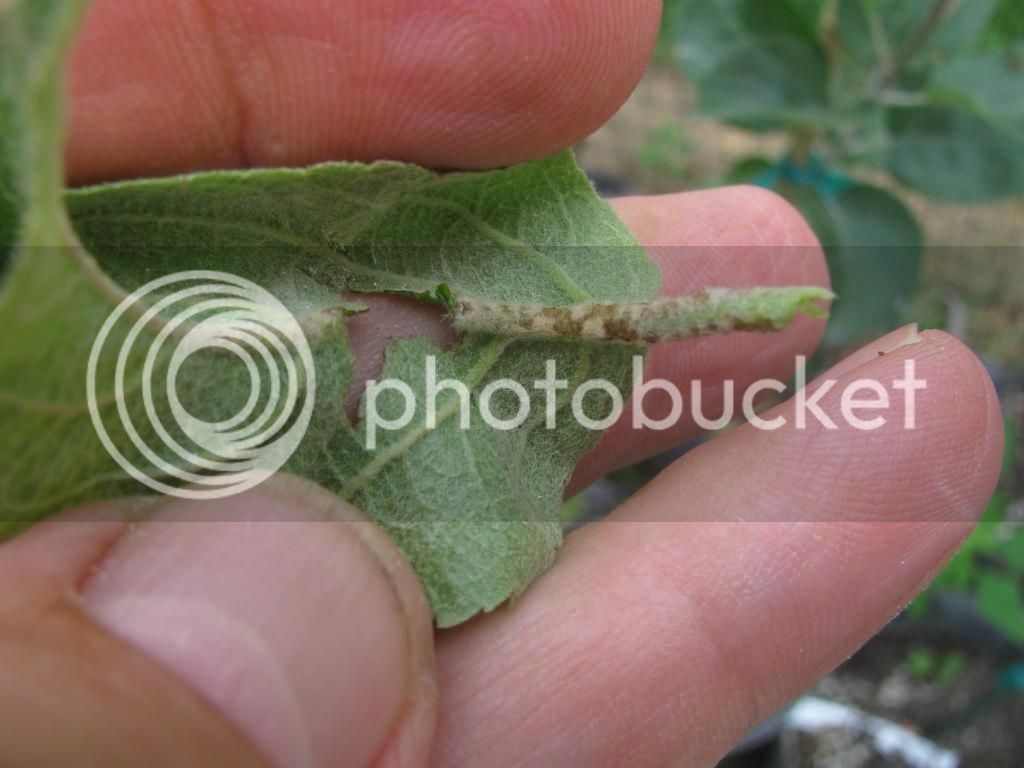 And finally is this scab or apple cedar rust on this Enterprise leaf ?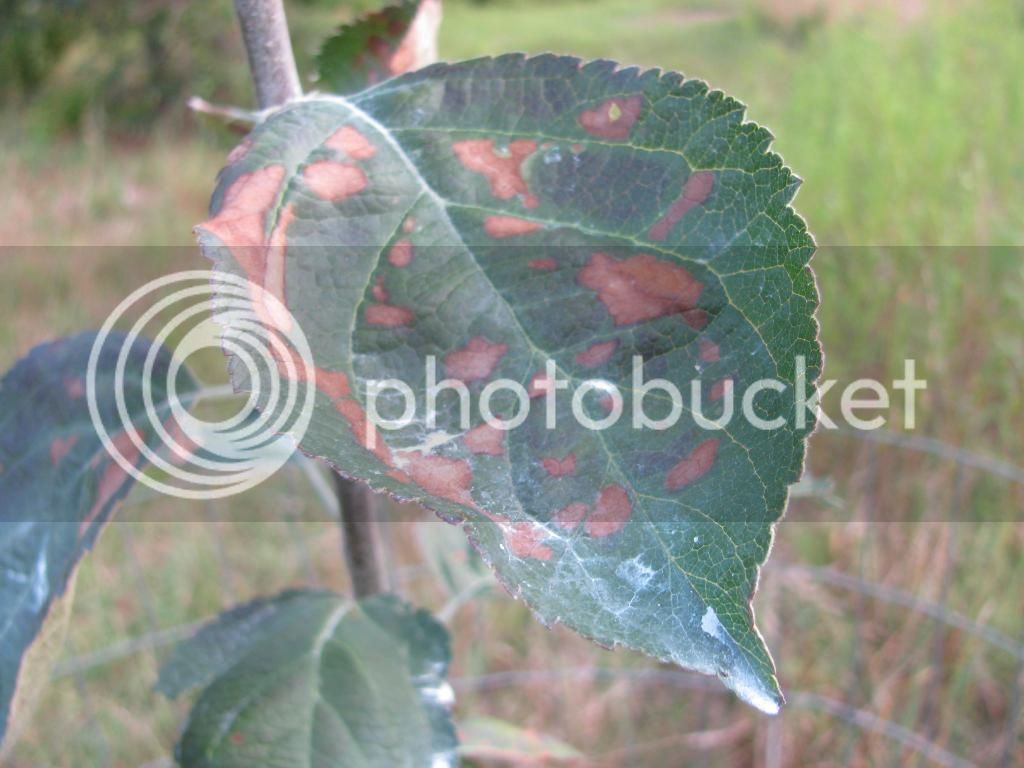 Any thoughts, opinions or suggestions will be appreciated.
Rick