First off, this is my first post on this forum. I am looking for some advice and a different perspective on setting up a piece of property that I have been doing improvements on for the last several years. I posted this a while back on another habitat forum but thought I might get some different answers from the people here. Sorry if you have already seen this post elsewhere.
Here is the property that I am working with.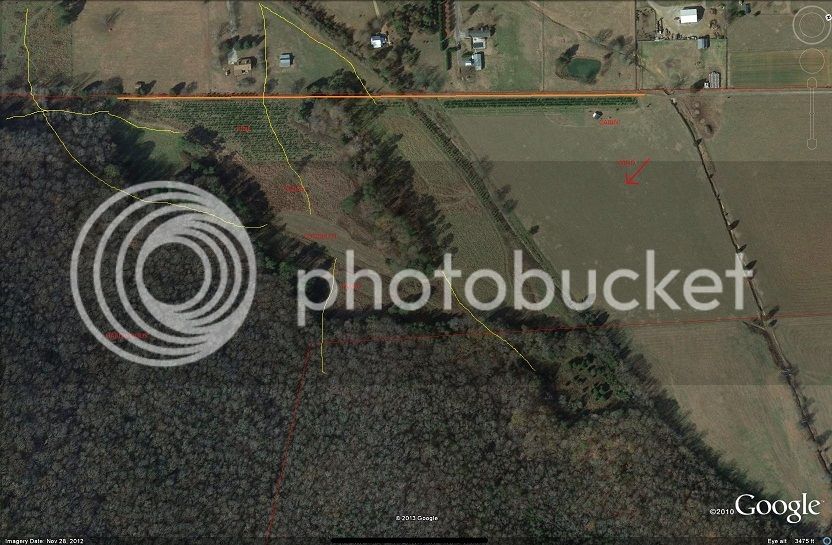 The property line is red. The orange line is my main access but I can access from any direction except the south or left side. Yellow is areas of deer travel. The area to the left(south) is where I have been doing my improvements for the last few years. The area to the right between the two ditches is a pasture of fescue. This year I will begin improvements on it. I will start by spraying the whole field to eliminate the fescue. I know I will also be screening around the sides of the field and around my cabin. I am not sure if I should make this into a bedding area or put more food in this area. I am afraid that adding a large plot here will make it harder to hunt due to the prevailing wind direction. I am considering planting pines, cedars, and NWSG to create a sanctuary and create corridors to the south where I would enlarge my current food plot. Any thoughts or ideas on this?