Hey Guys;
I was posting on the other site as MichiganMan. CrazyEd thankfully reached out to me about this site which was much apprecited. Anyways, I am glad to join this site and start sharing info and pictures.
I planted a few apple trees from Cummins Nursery the past couple weeks. These are trees I have added to our deer orchard. I ordered a Northern Spy and GoldRush, both on B118. I also planted a Liberty on B118 that I received from Cummins last year, but nursed over the summer in a 7-Gallon Root Trapper bag.
Here is the Northern Spy on B118.
Before: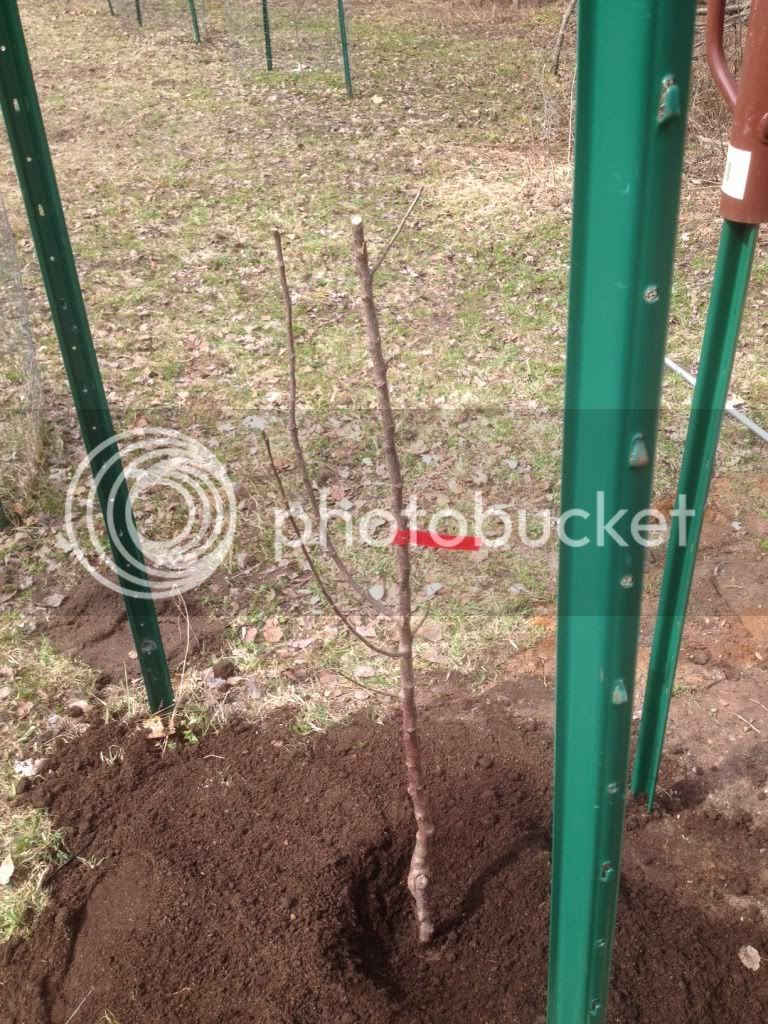 After:
I pruned the tree back, used aluminum window screen to protect the trunk, and closed the 6 ft. welded wire cages.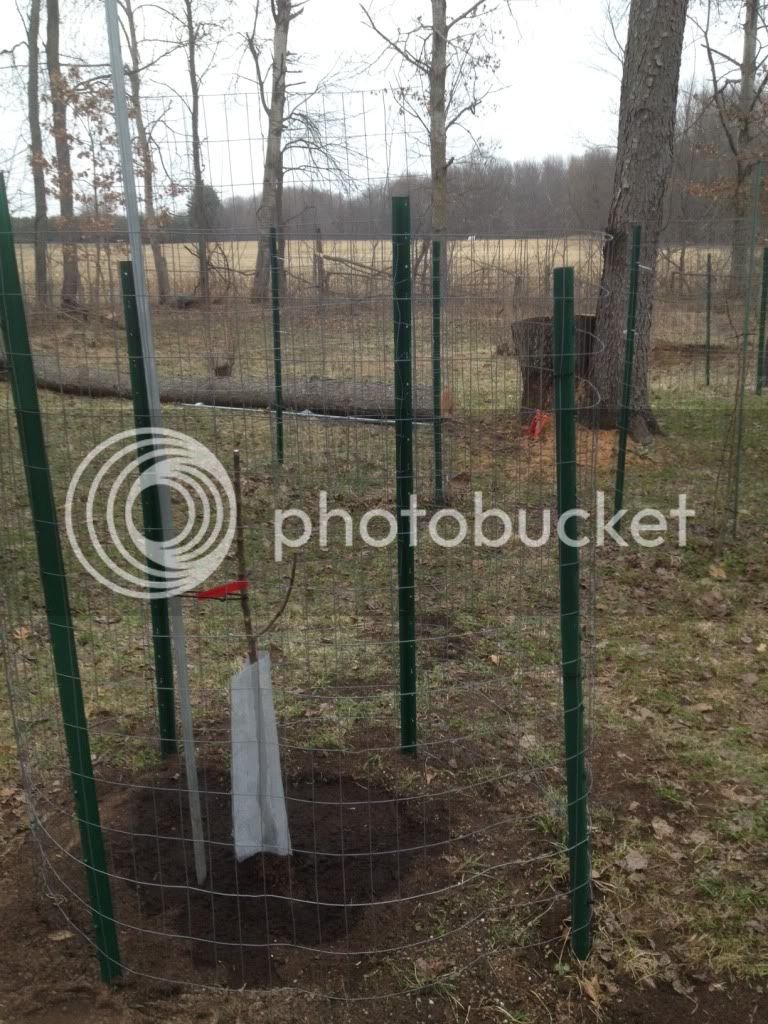 A few days later I added some pea stones for mulching and also securing the window screen.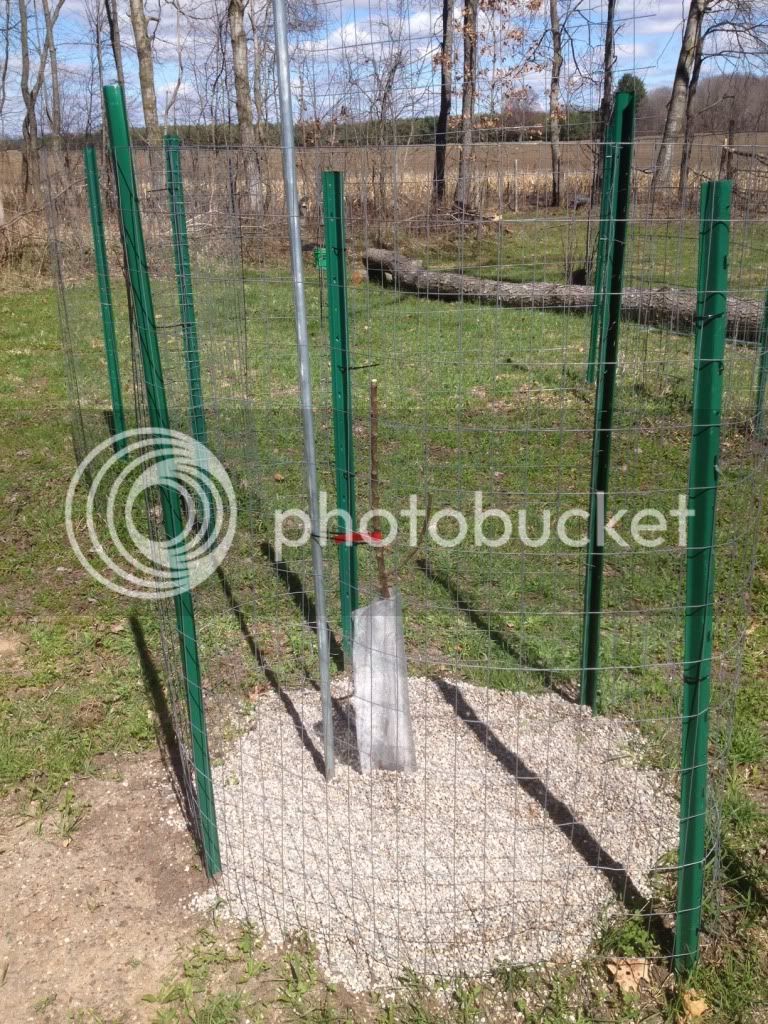 Northen Spy is listed as a very vigorous large growing tree. It also blooms very late in the season, is very hardy, and fruit rippens in November. This variety is said to take VERY long to bear fruit. Potentially 10-15 years! Also Northern Spy may tend to biannual bear.
Some of the descriptions are very good, some not so much. I wanted to try the Northern Spy because I like the vigorous tendencies, late blooming, and hardiness charactistics. Also, the bigger the tree the better. I am not thrilled about the bearing of fruit wait time. Hopefully in the meantime, I will have several other apples dropping from my other trees. I am 31 as of today and hopefully have time to wait for fruit on this tree and enjoy watching it grow.