Hey all, I'll start out with an introduction. My name is Jason and I'm addicted to improving my piece of dirt. I live in the northern suburbs of the Twin Cities but my heart lies in Burnett County were I got 100 acres of canvas to splash in.
I am probably one of the youngest members on this forum at the age of 25 but I am happily married with 2 boy age 7 and 3. They truly are the fuel to my fire to create a legacy and future for them. Whether it will be picking an apple off a tree that we have planted or watching deer pour out of the planted spruce thickets, god willing, I hope I am blessed to be able to create memories here this with my boys for decades to come.
A little background about this property. It used to be heavily hunted, baited hard, and got the snot driven out of it in years past. In the past 5 years I have witnessed the quality of hunting plummet but I have said to myself this is the best possible time to make a change. The changes included, after baiting was banned in Burnett County (FINALLY), decreasing hunting pressure, create better quality of habitat, plant conifers and soft mass. With a deer population probably around 20 DPSM it has never been more important to practice select harvest. Only one buck has been shot on this property in the last 8 years and that was a 3.5 yo 8 point with my bow. The hardest part is protecting young bucks.
Here is the best prospect from last year: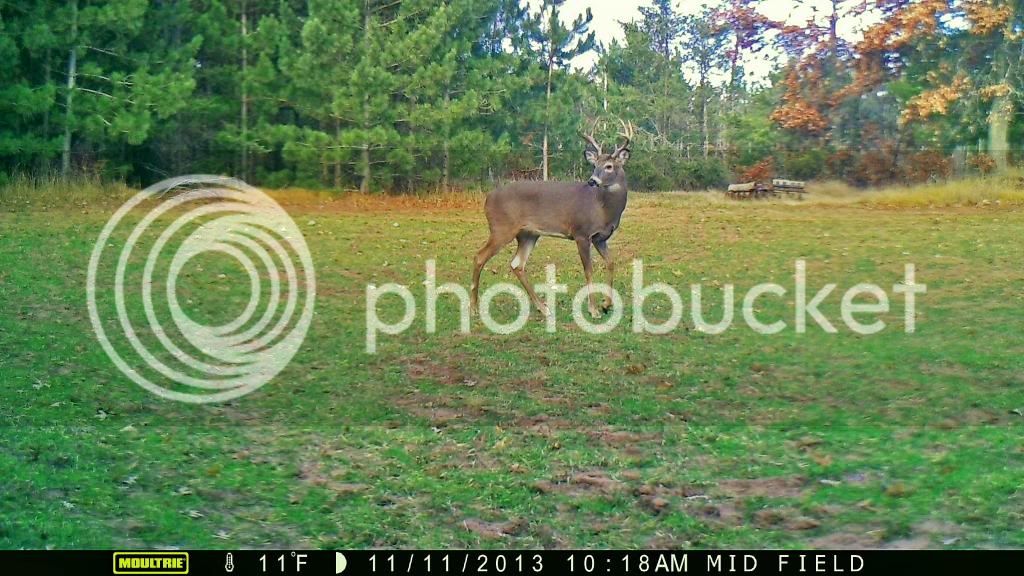 ... Unfortunately, he bit the neighbor's bullet last rifle season. Hopefully a new comer decides to move in this year.
So first project of the year consisted of creating funnels with hinge cutting, which has been something that I have not been able to truly take in advantage in the past.
This is a funnel I created by hinging by a new stand location, that goes through a jack pine point surrounded by a dying poplar stand. I put a camera up here 2 weeks ago and had over 500 pictures.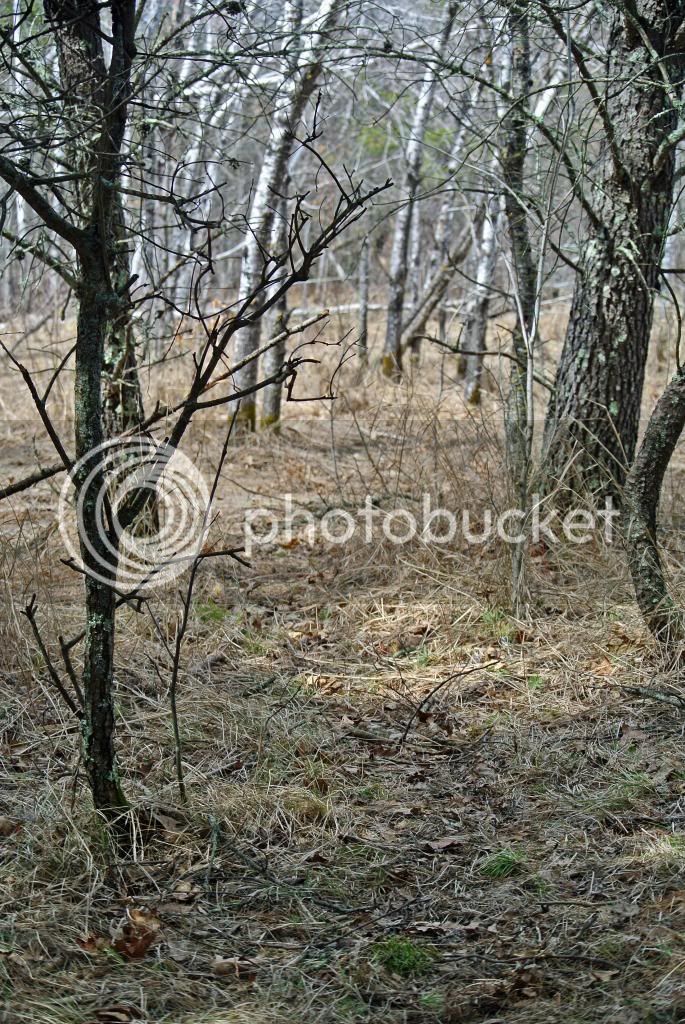 The other benefit to hinging the some of the live poplar trees was it created instant browse.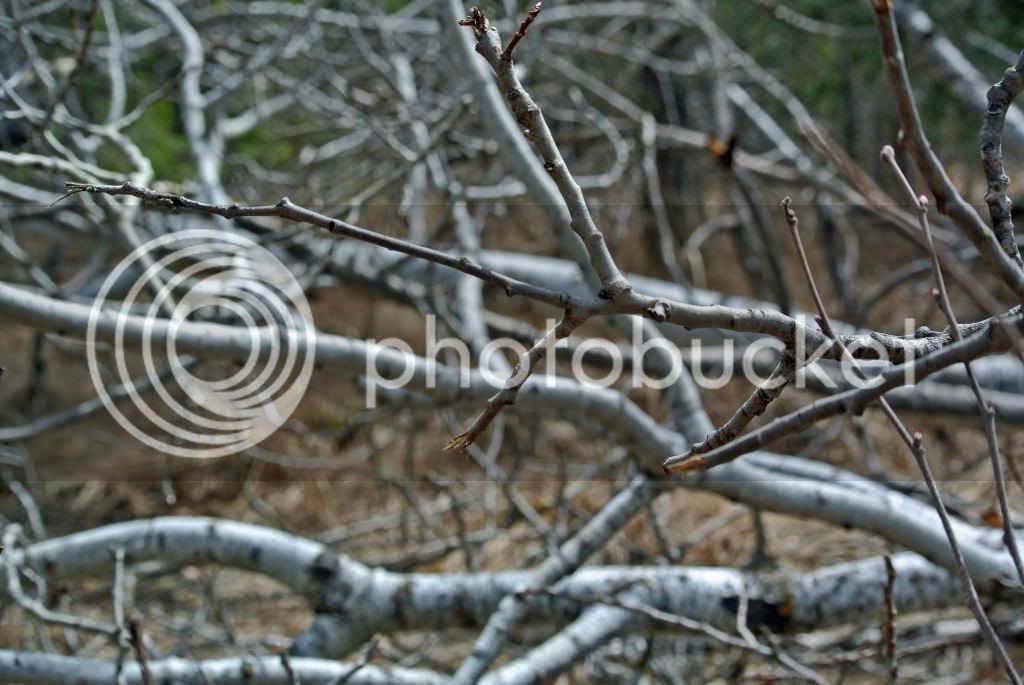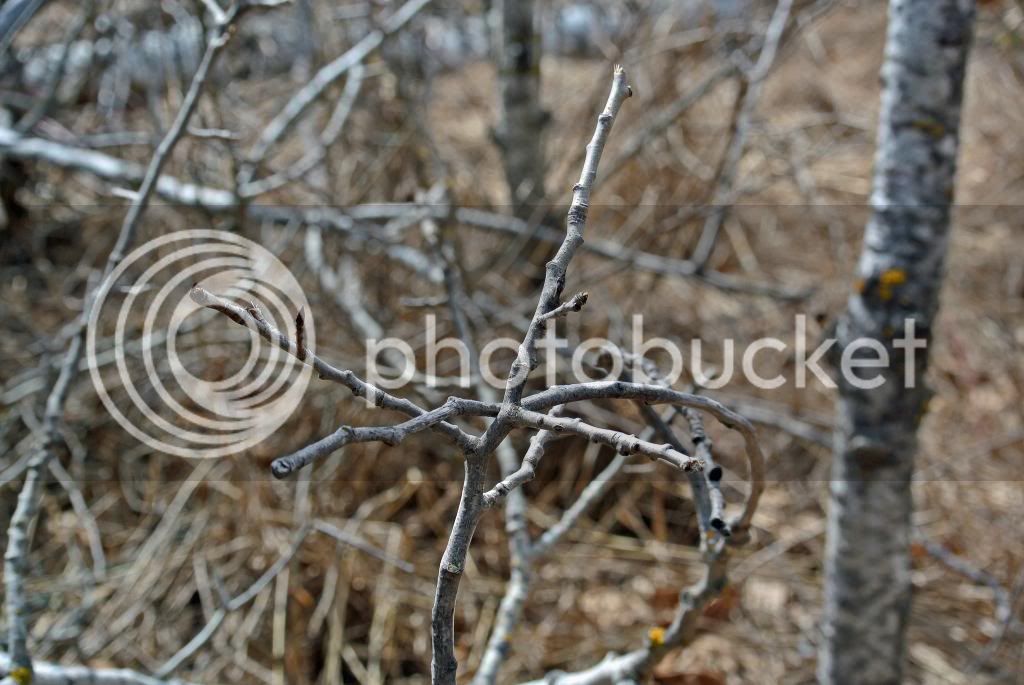 It really wasn't too surprising they tore these up coming out of such a tough winter. But there is around 30 acres of 20 yo Red Pine that they winter in and an almost endless supply of browse, due to the low deer population. I have yet to find a winter killed deer after walking maybe 60% of the property so far this spring. Lower deer density creates an environment with a lot less stress.
Last edited: