Pulled the first cards last weekend and there are some deer showing up. Our winter severity index measurement ended somewhere around 195-200 which is about as bad as it gets. Only a couple deer were seen on our farm in March as the deer do not usually winter around it. We only found one dead deer on a field edge and it looked like an adult doe, and it had not been killed by wolves.
I was surprised by some pictures that look like last years fawns that survived. It looks like this one may have some nubs growing in? The year should say 2014... not sure who programmed that camera.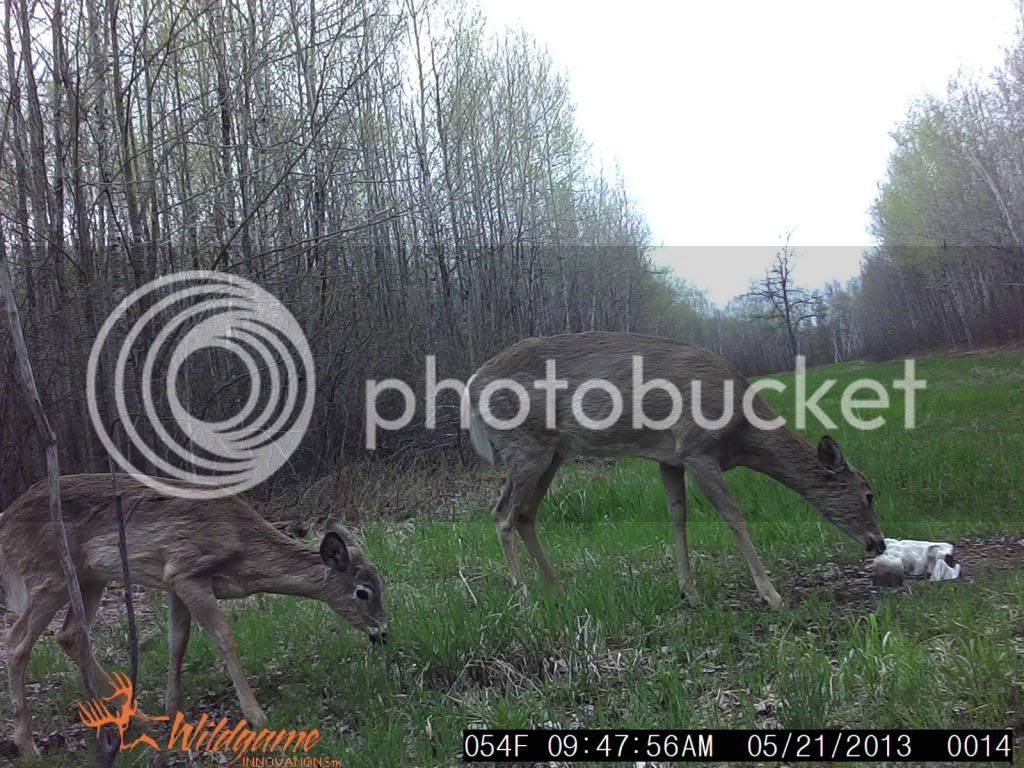 Possibly the same two 5 days later: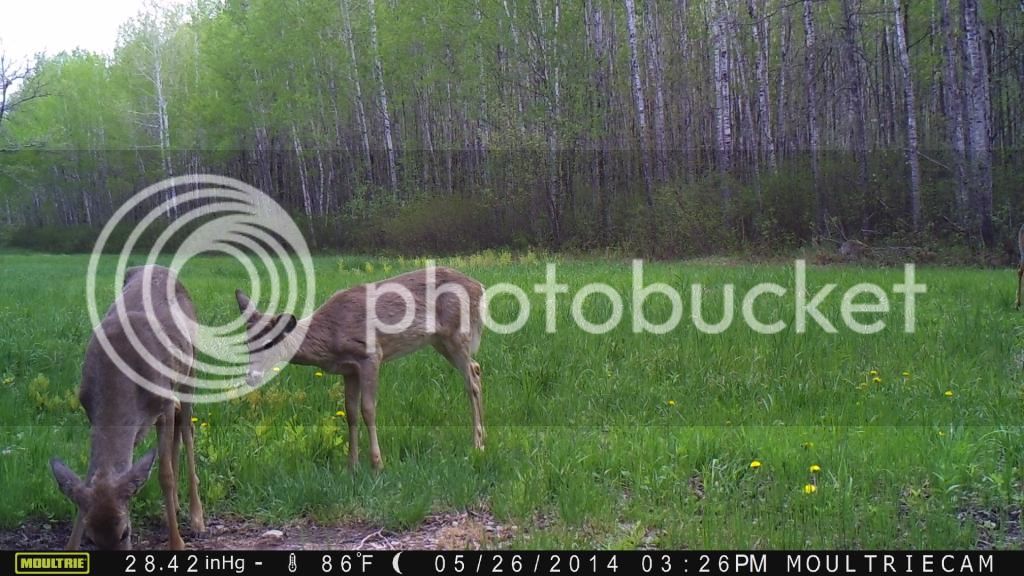 I think there might be two of last years fawns in this picture, I think those first two deer hang out with this group: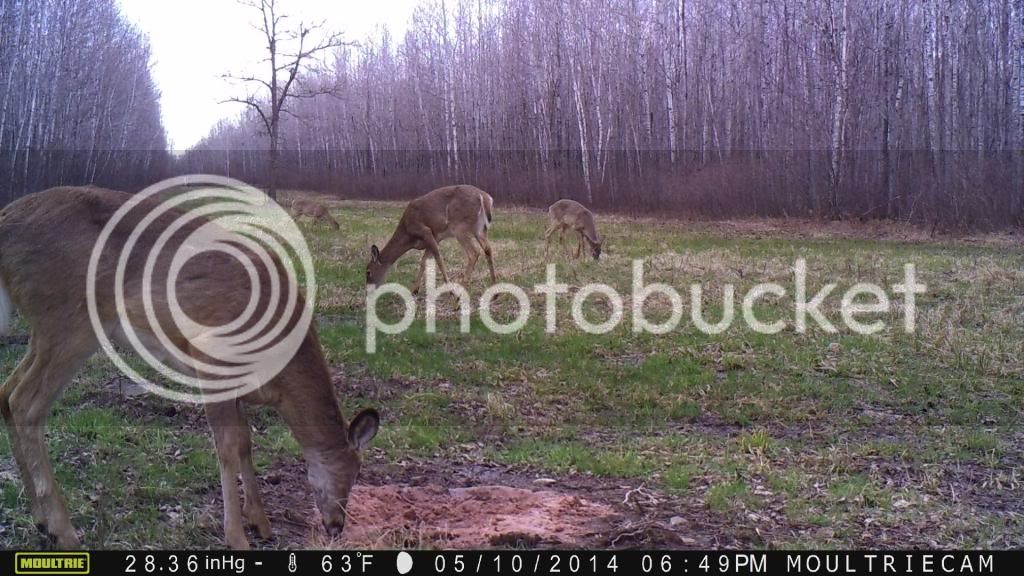 Possibly the same group of deer 20 mins later, this is a field just south of that opening: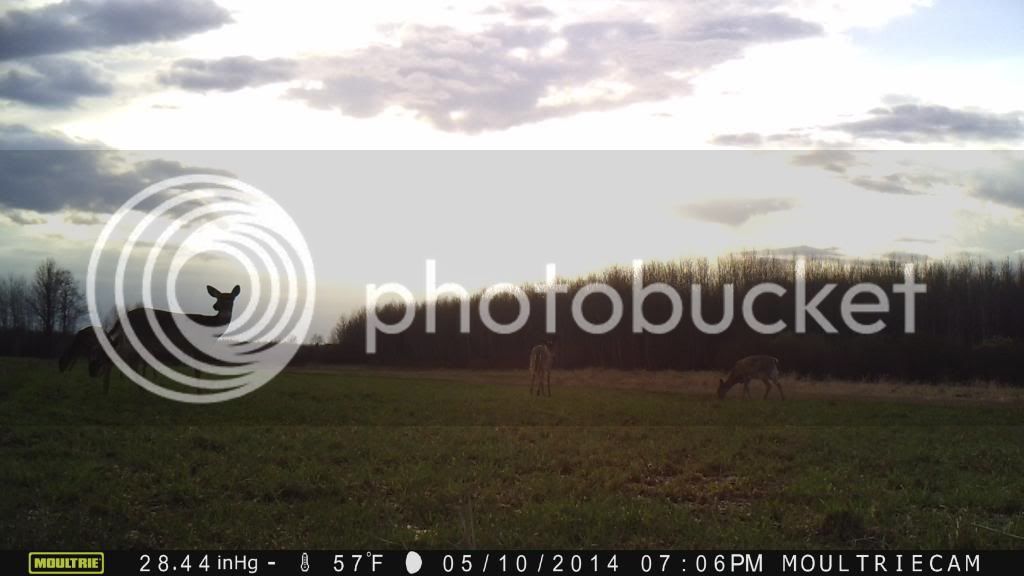 Is the round belly likely due to being pregnant?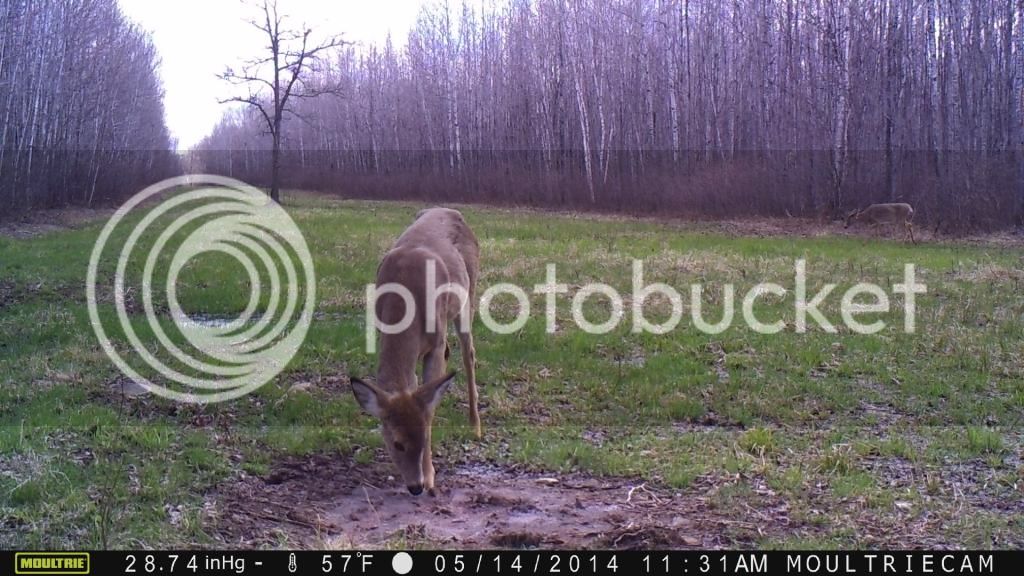 Another round belly: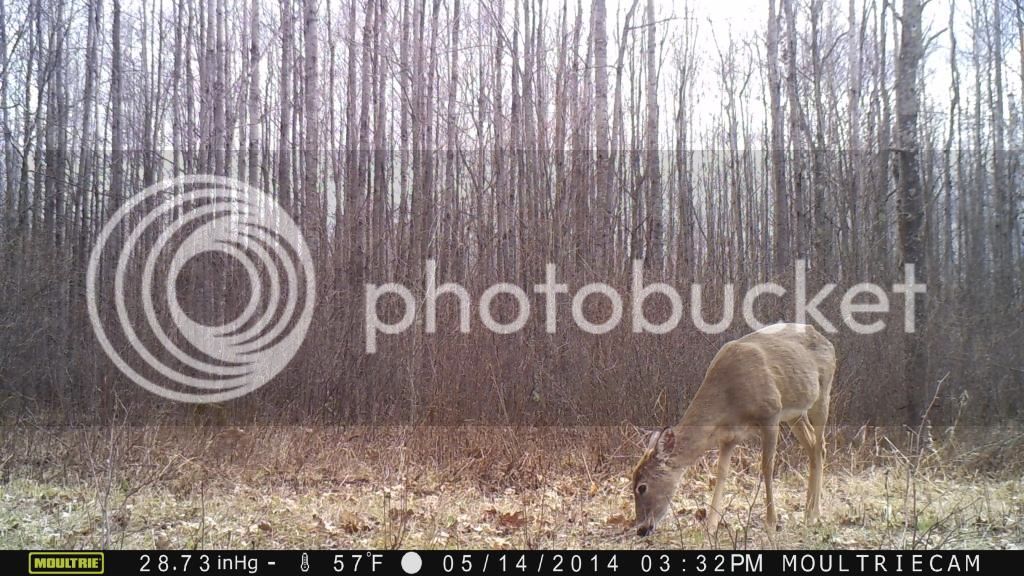 They kept coming back to the winter rye, the greenest stuff around! It looked like a group of 6 coming through. The next picture the deer on the far left disappeared and another popped up on the far right.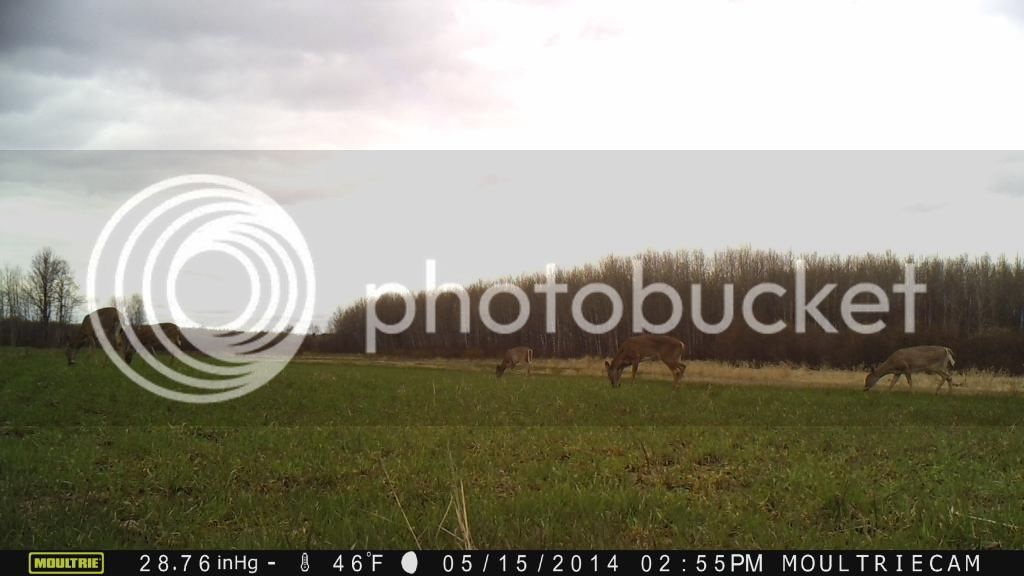 I think that this doe with the notched ear was around last year. I couldn't find the pictures but I remember that there was one. Maybe preggos?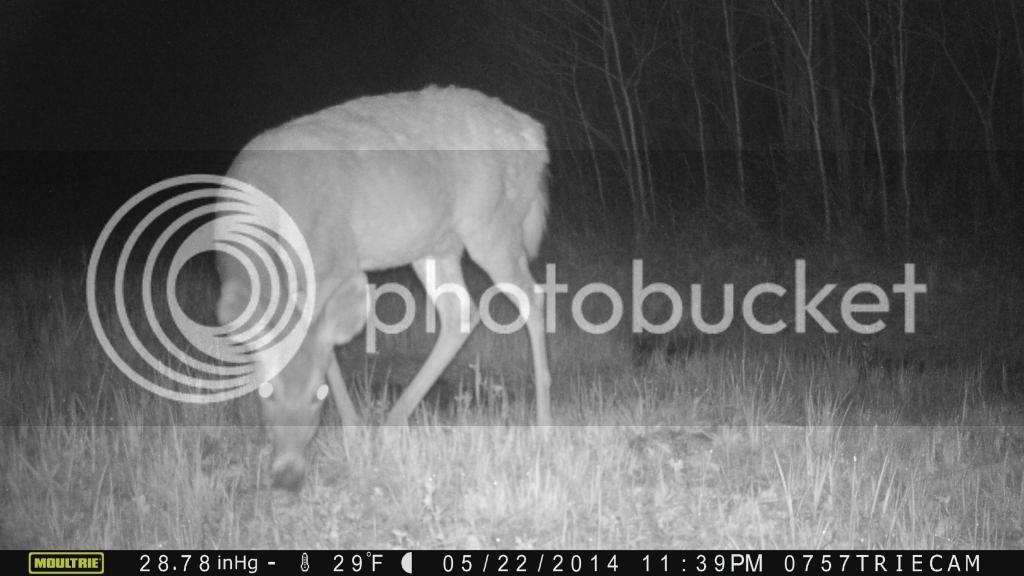 This buck looks pretty skinny but made it through.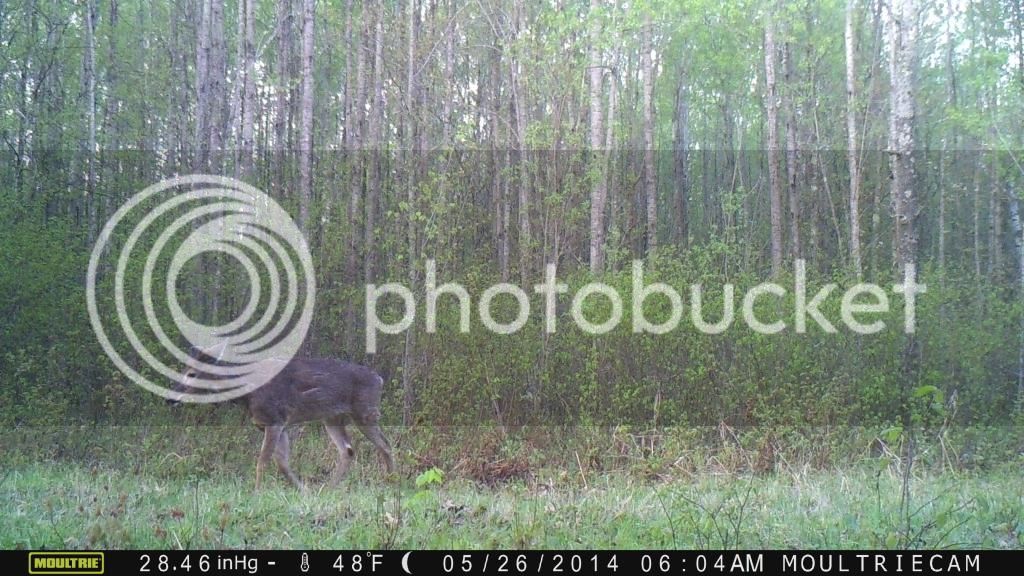 Last edited: