PDF files are available at the bottom of Dbltree's post showing the pictures he posted
White clover is one of the most dependable, easy to grow food source's we can plant and it's easy to establish.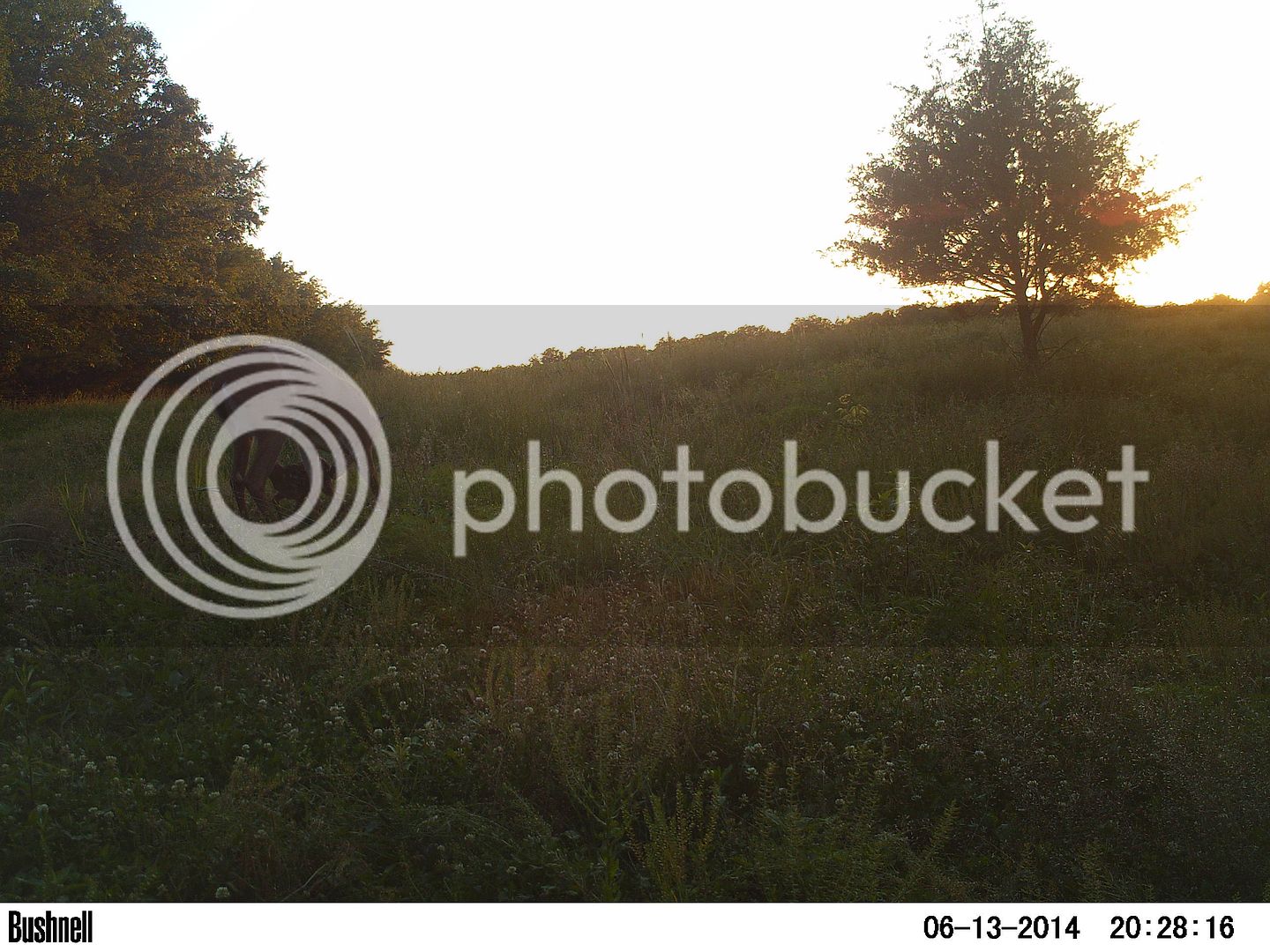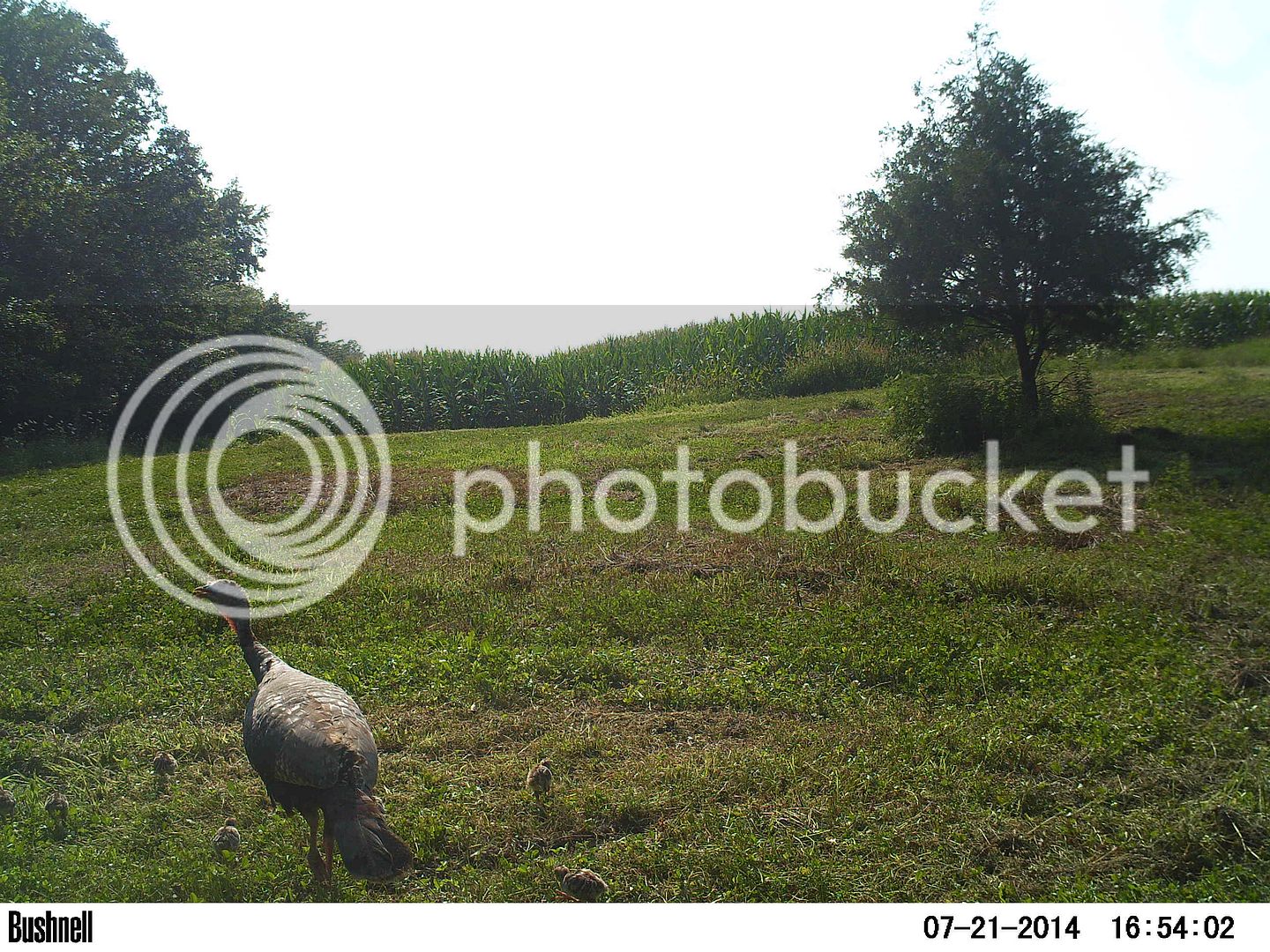 Small odd shaped areas such as corners, remote hard to get to places and the perimeter of our food plot's are all great place's to establish clover.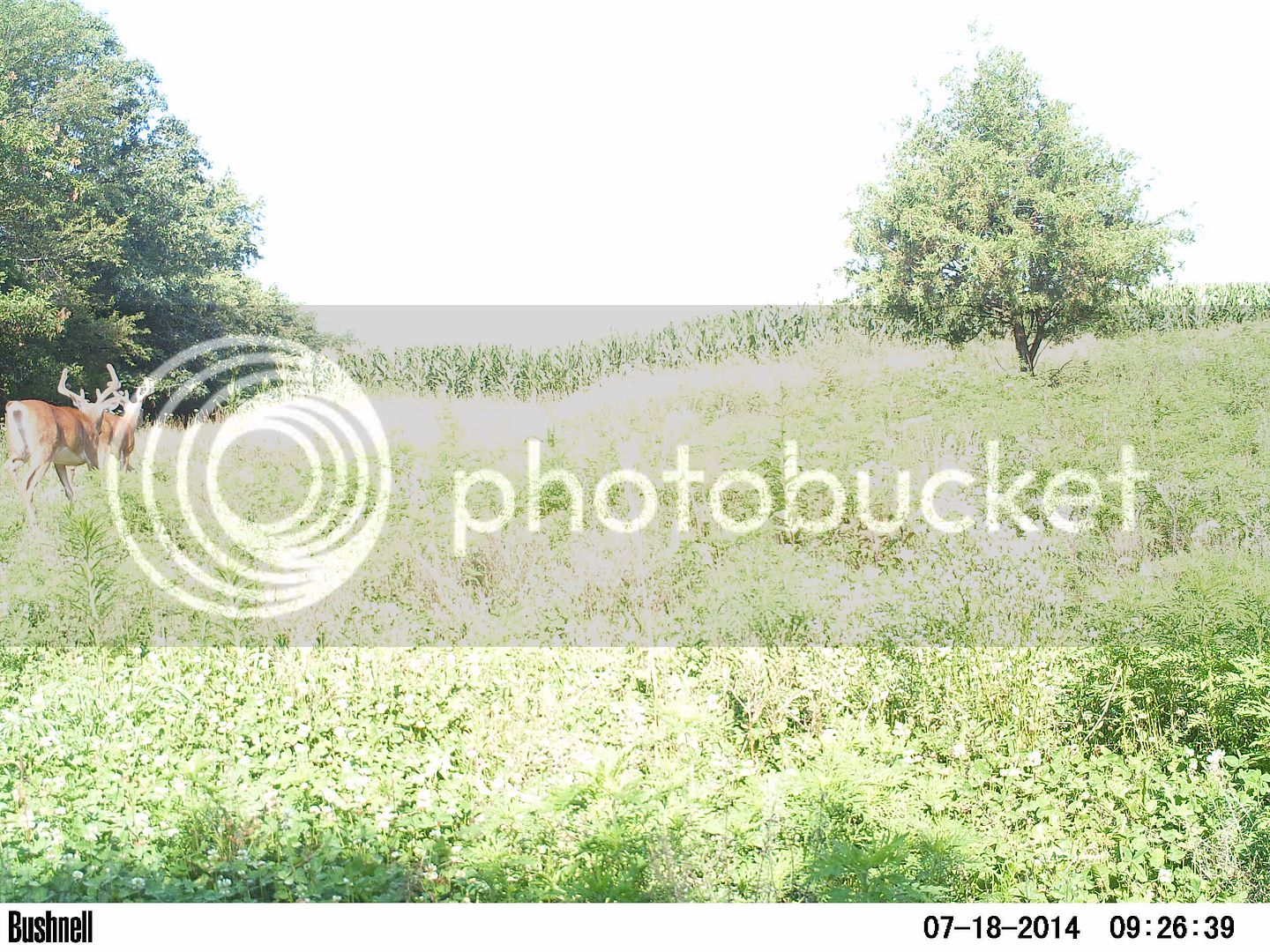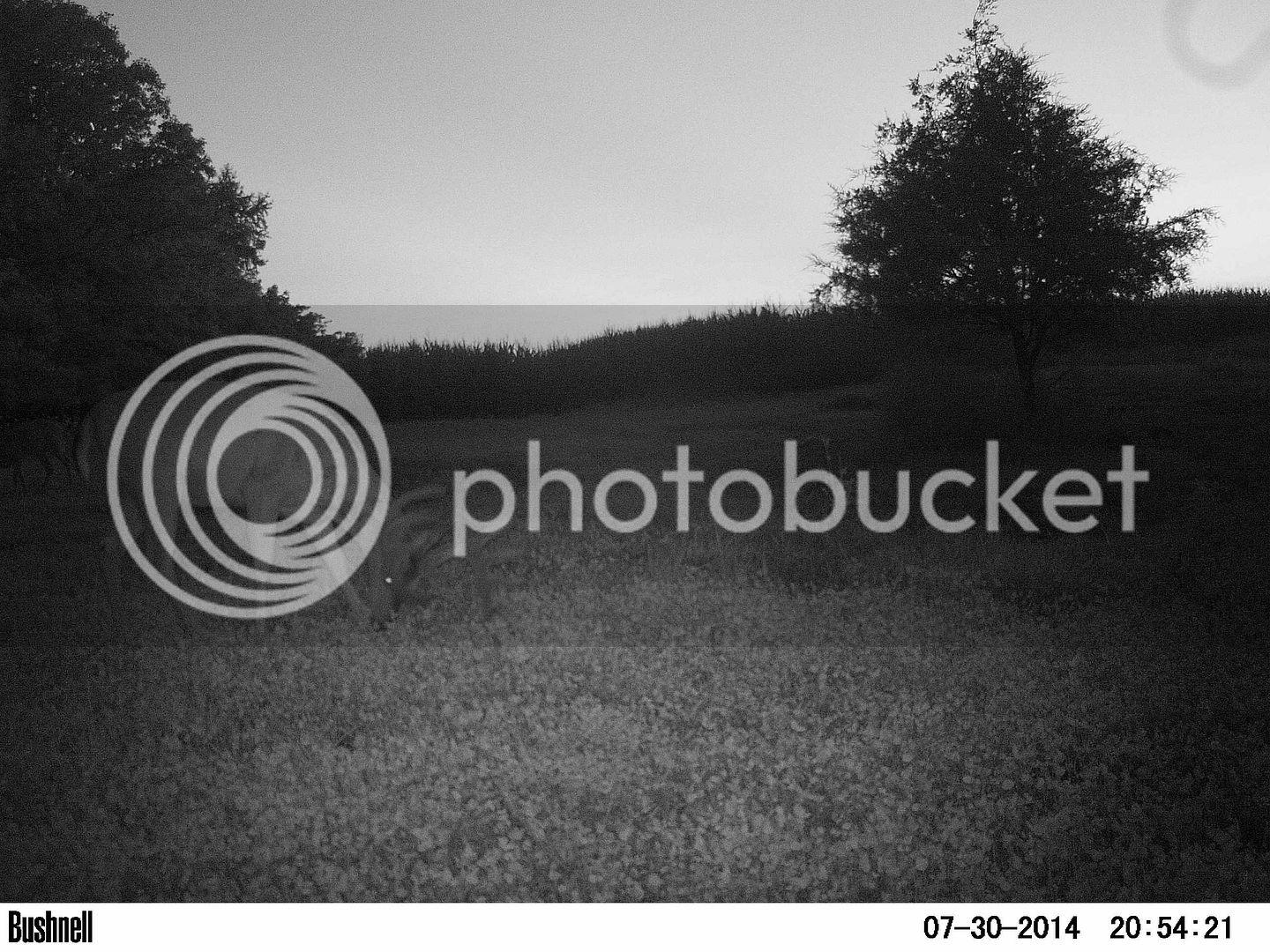 White clover will grow on most soils but does not grow well, if at all on dry sandy soils.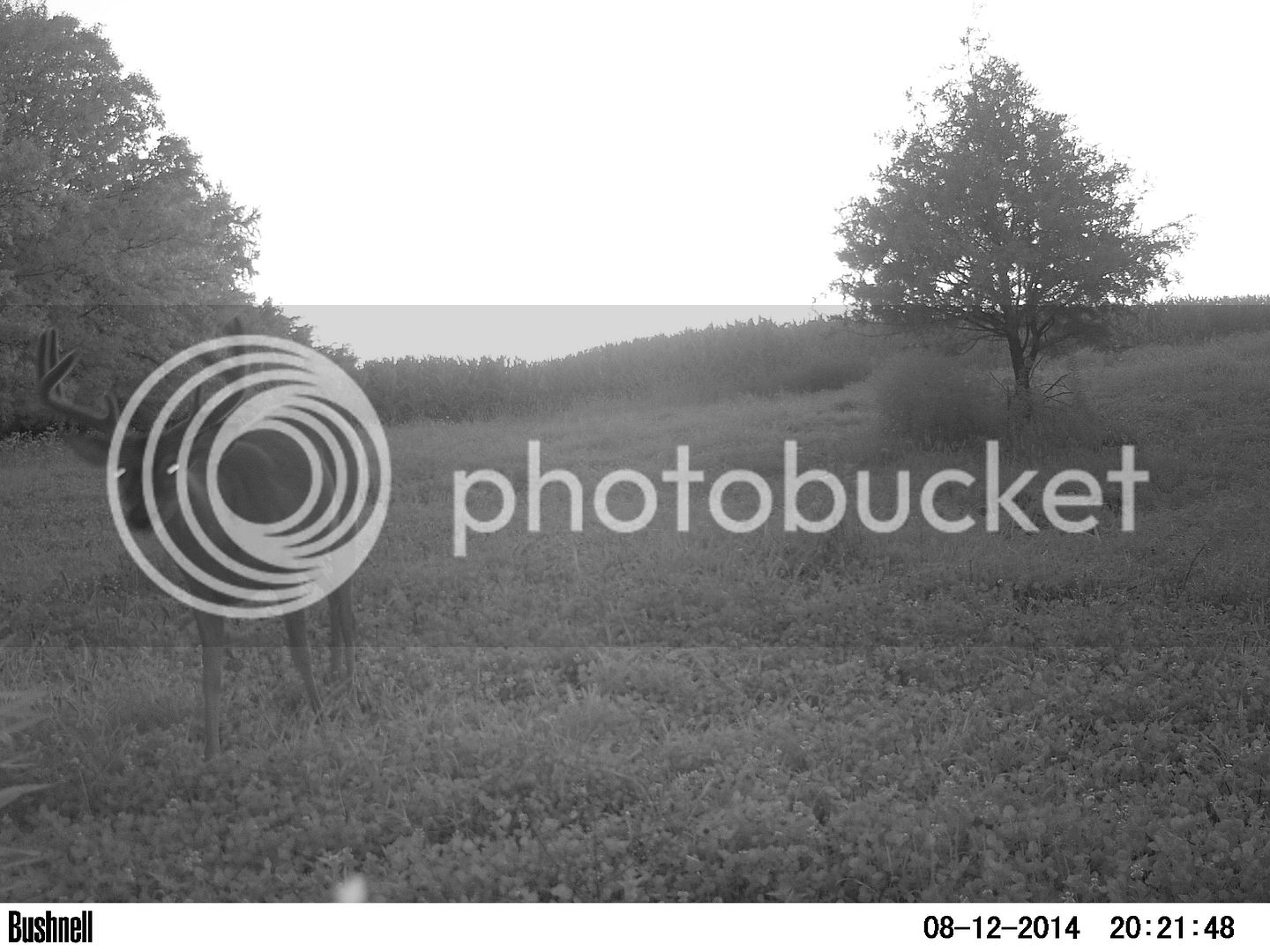 White clover may go dormant during hot, dry summer months but this summer was cool and wet here which also encouraged a flush of weeds. That bothers us but neither the clover or deer are affected and annual grasses and weeds are easily controlled with periodic mowing.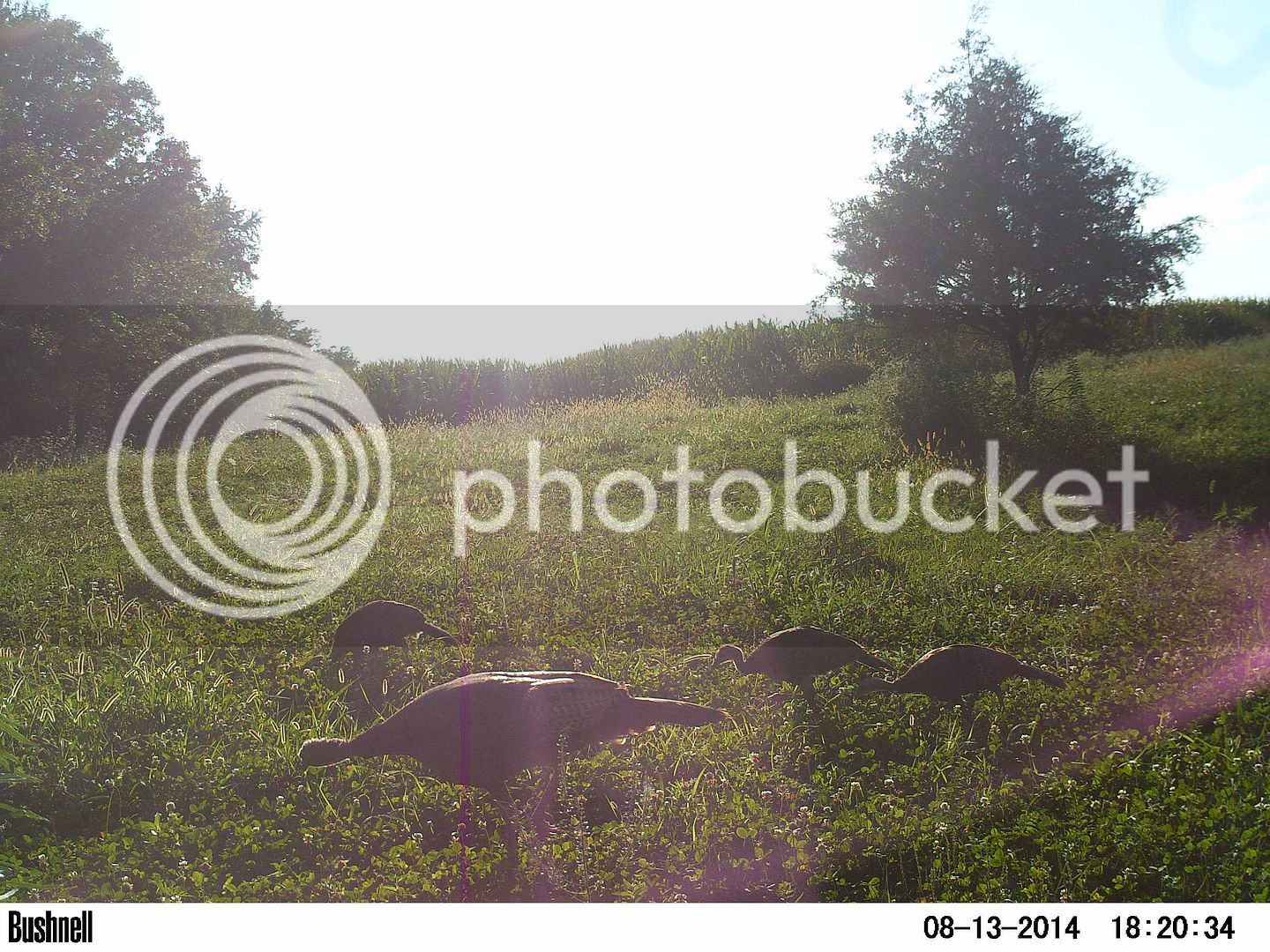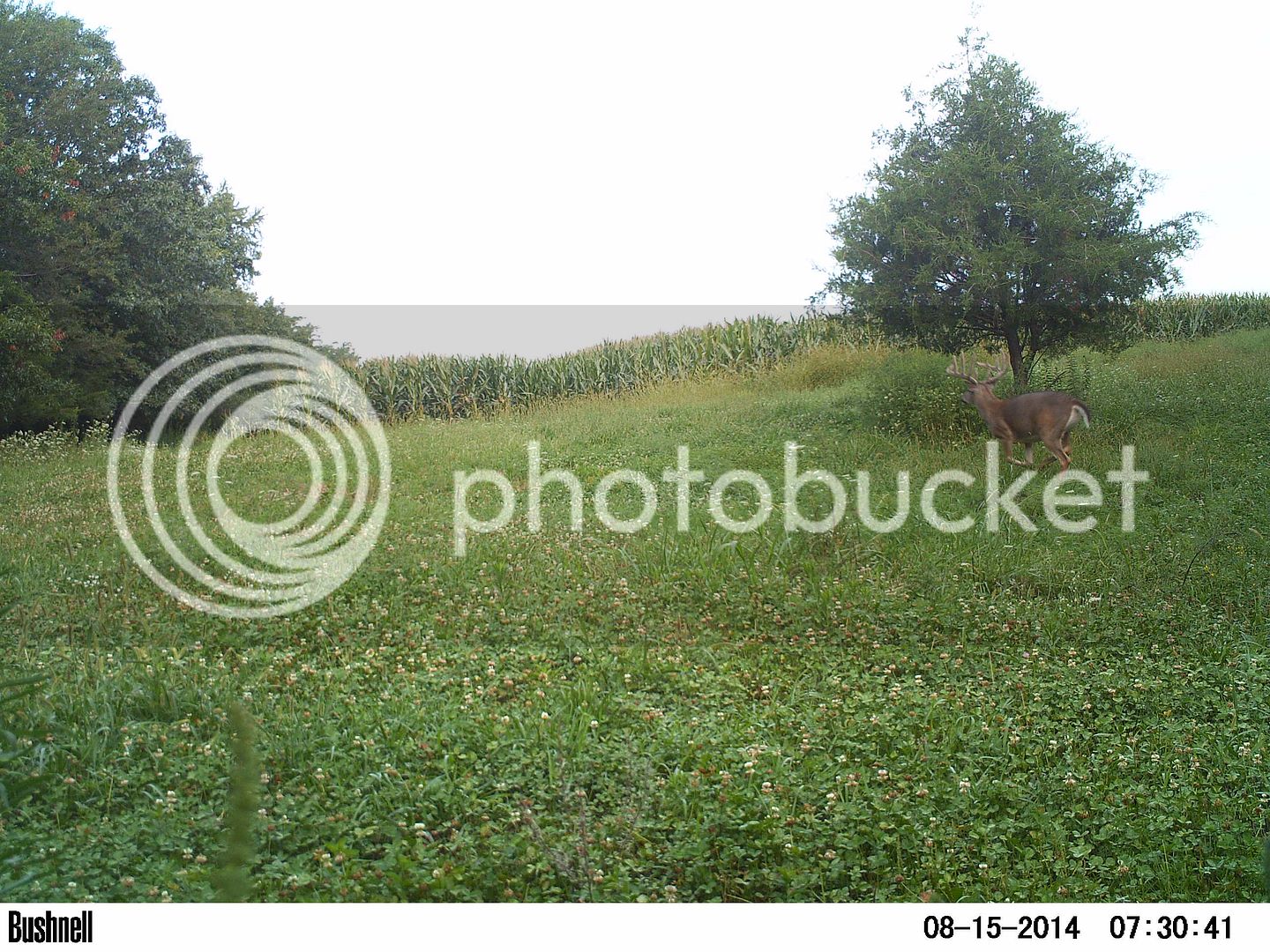 Perennial grass can be controlled by spraying 12-16 ounces of Clethodim and 1 quart of crop oil per acre. Flowering clover attracts a plethora of insects poults and chicks need in the early days of life. Keeping the clover clipped is not necessary but it helps keep the clover flowering and fixing nitrogen in between.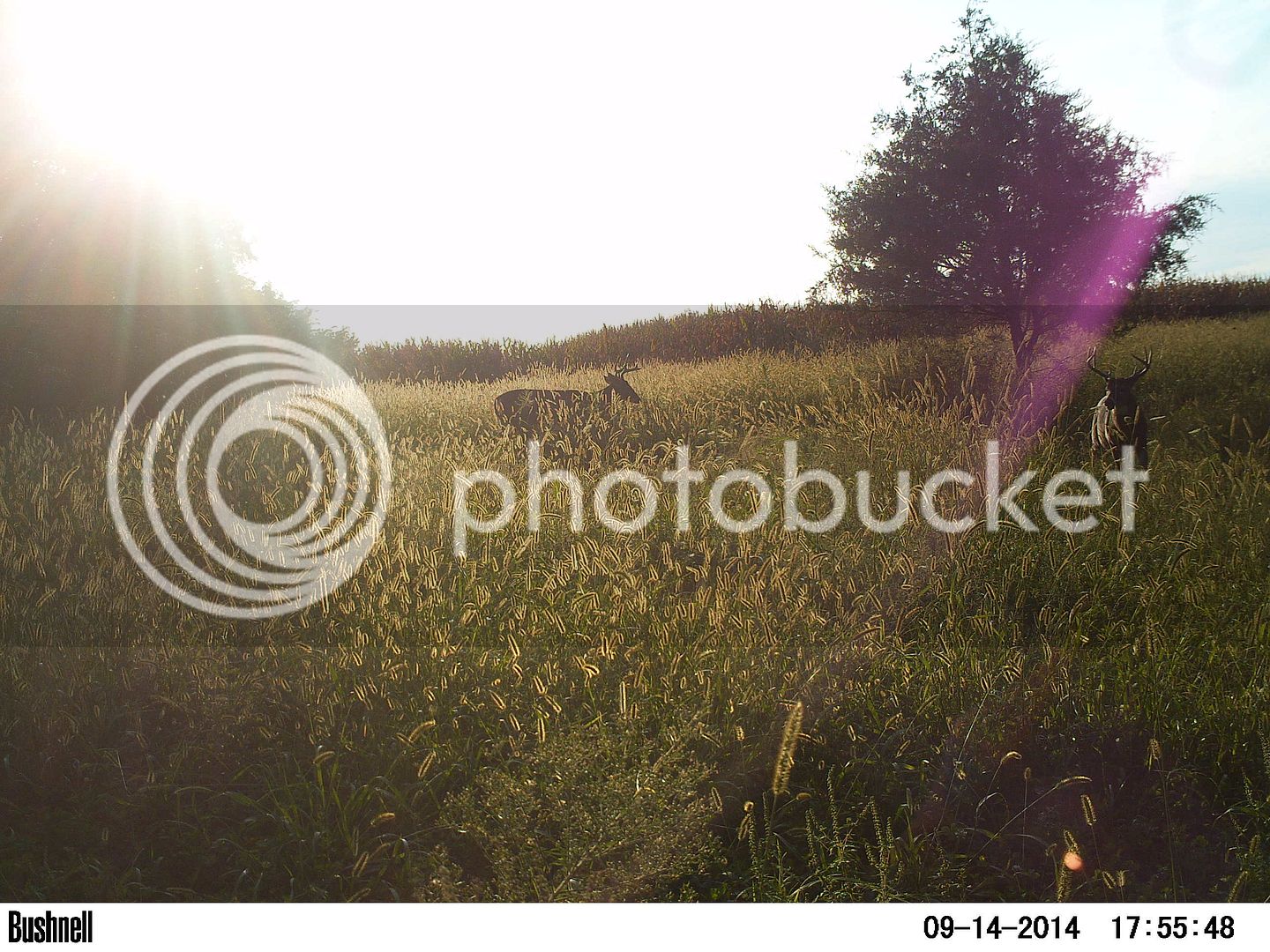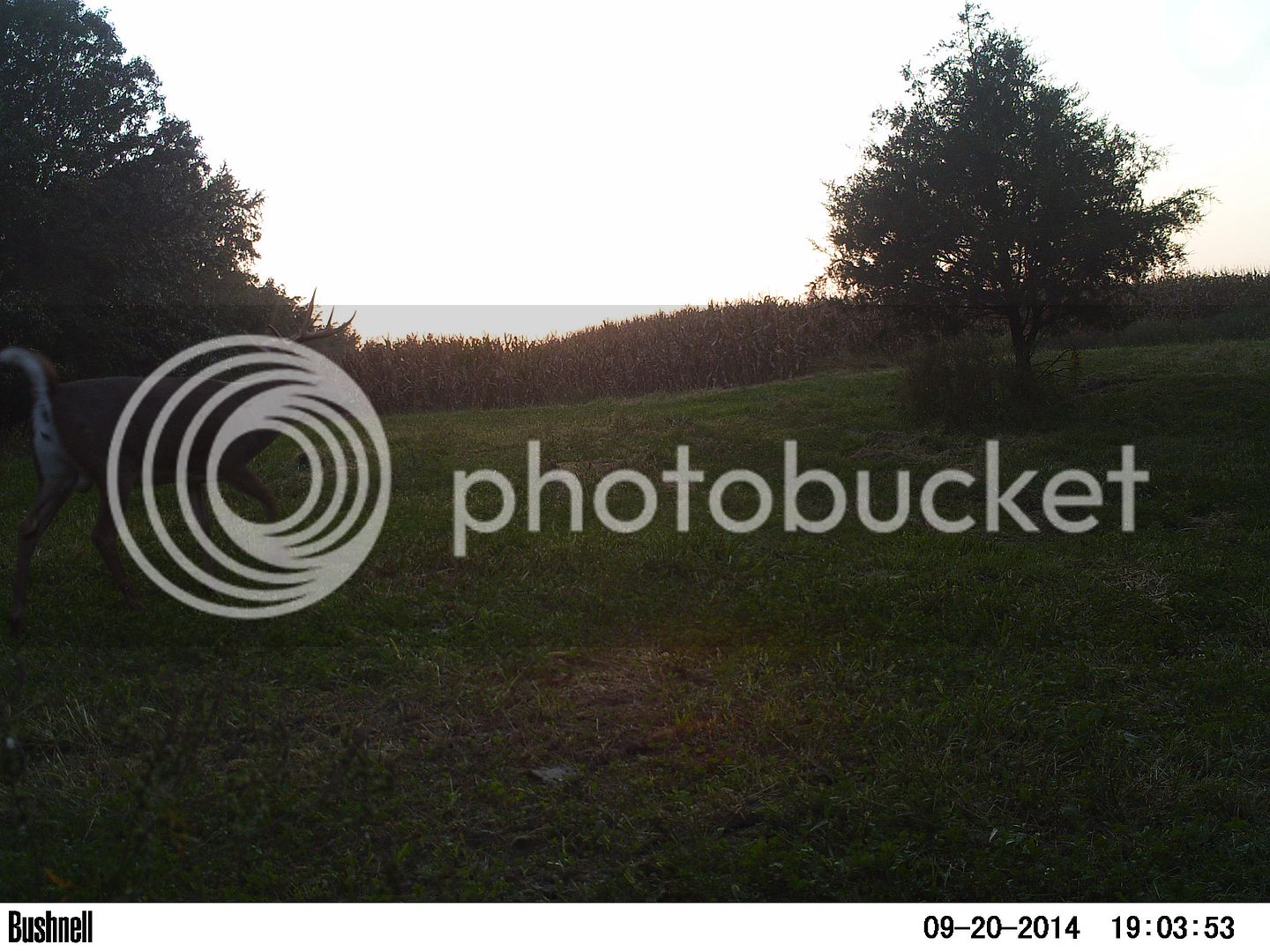 White clover is highly palatable and contains 22-25% protein which is more then whitetails can use. Typically lactating does and bucks in velvet use 11-15% protein per day, so white clover producing from April to November provides for a whitetails daily needs when combined with native browse.
Anyone with a backpack sprayer and a lawn grass seeder /broadcaster can plant and grow clover. 4-6# per acre can be frost seeded, planted with oats in the spring or with the Dbltree rye mix in late August.
Clovers of all kinds play an important part in our habitat program to hold whitetails, provide free nitrogen and build soils. White clover however plays the most important role by linking the other crops in the rotation which together insures year around food source's. Because of this whitetails quickly adapt and create habit's that make them predictable and easier to kill.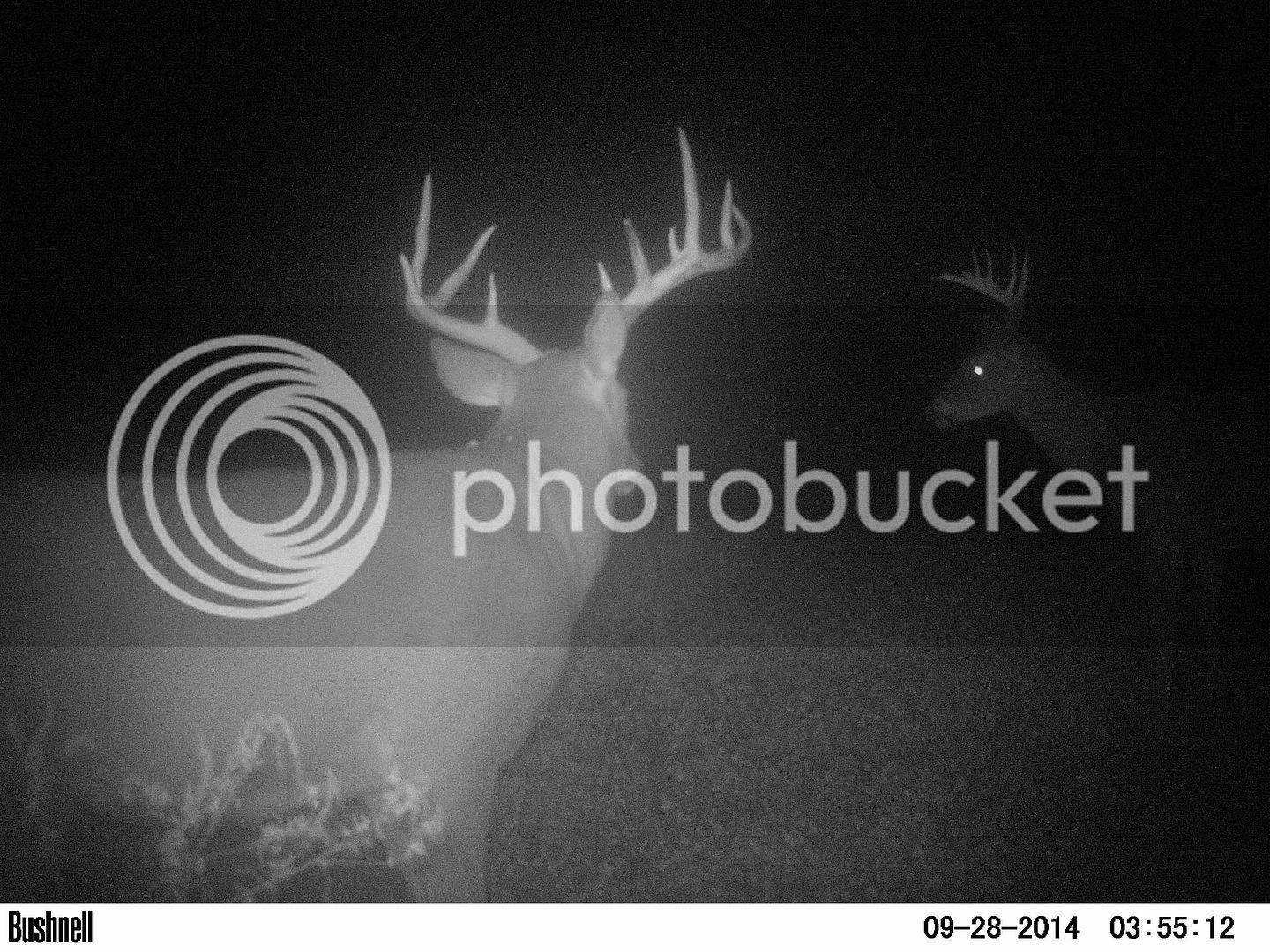 Lastly remember that clover or any planted crop is not important to a whitetails survival, thick cover and native browse is. Spend more time enhancing your timber and then combine year around food source's to bring it all together and create a outstanding whitetail management program.
Paul Knox proud recipient 2014 QDMA Al Brothers Game Manager of the Year award
Plant ALL in one plot in strips or blocks

Alice, Kopu II, Durana (or comparable) white clover 10% of plot, sow at 6#'s per acre with the rye combination in the fall or in the spring with oats and berseem clover. Correct Ph and P&K with soil tests

Brassicas in 45% of plot

Purple Top Turnips 3#
Dwarf Essex Rape 2#
GroundHog Forage radish 5#

Plant in mid to late July in most Midwest states, or 60-90 days before your first killing frost, Use 200#'s of 46-0-0 urea and 400#'s of 6-28-28 per acre. Follow the dead brassicas with oats and berseem or crimson clover in mid spring at 60#'s oats and 12-15#'s berseem clover and/or crimson and/or 50#'s of chickling vetch)

Cereal Grain combo in 45% of plot...we use 50# each rye, oats and peas along with radish and clover seed all planted in half of each feeding area

Winter rye 50-80#'s per acre (56#'s = a bushel)
Spring oats 50-120#'s per acre (32#'s = a bushel)
Frostmaster Winter Peas or 4010/6040 Forage peas 20-80#'s per acre

Red Clover 8-12#'s per acre or white clover at 6#'s per acre (or 20-40 pounds hairy vetch and 20-30#'s crimson clover on sandy soils)
Groundhog Forage Radish 5#'s per acre

Plant in late August to early September, if following well fertilized brassicas use 100 - 200#'s of urea, if starting a new plot add 400#'s of 6-28-28 but for best results soil test and add only what is necessary.

Rotate the brassicas and rye combo each year
Many
thanks to
chickenlittle
for rescuing Pauls pictures.
PDF's of the this thread with Dlbtree's photobucket images included.
Last edited by a moderator: