I noticed that turkeys love to dust under big cedar trees. There is one particular tree that I've noticed for years that always looks like someone has run a rotor tiller under it, and more than once I have walked by there and saw them run off.
In the interest of science, I decided to put a cam looking at the tree for a week. My goal was to catch one shaking and get a pic of the air filled with dust.
Note - just noticed that the date on my cam is two months off. These were last week instead of February.
I only got one with dust in the air (and it was a good one) but also got some more pics I thought folks here might enjoy.
This was the most frequent visitor. I must of had him 30 times but this was the only time in daylight: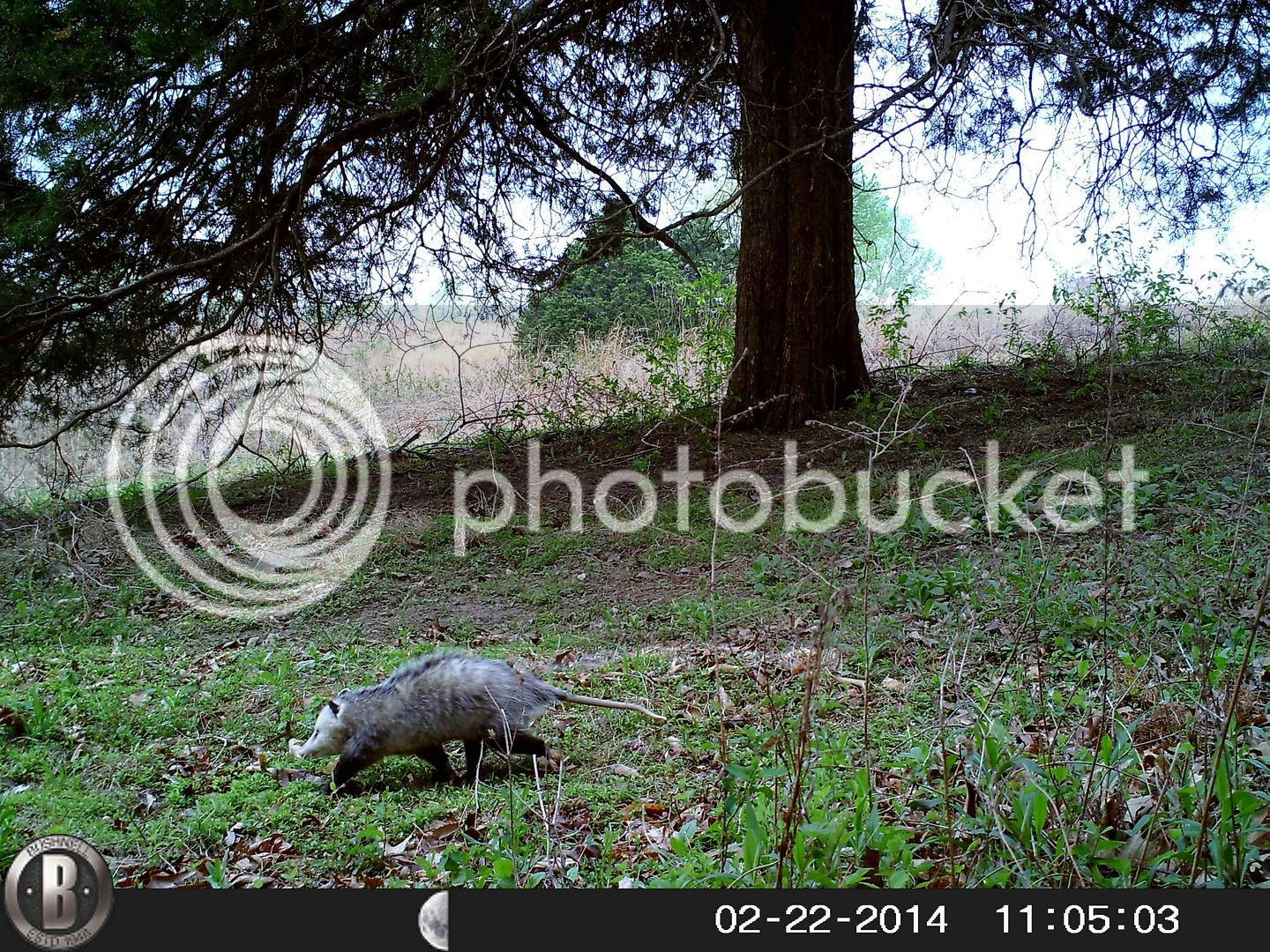 Somebody else understands dusting trees besides me: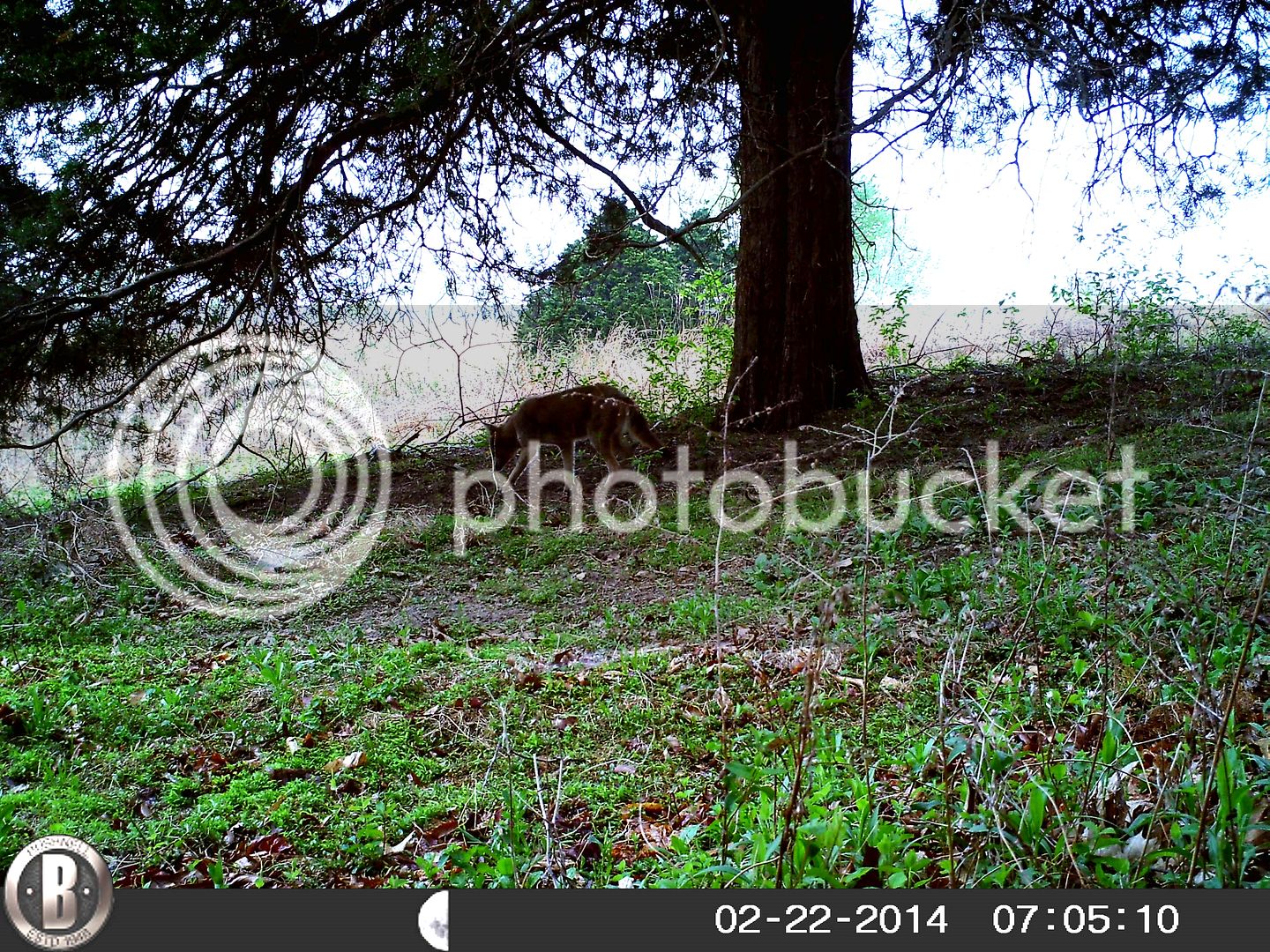 The deer like the dusting tree too: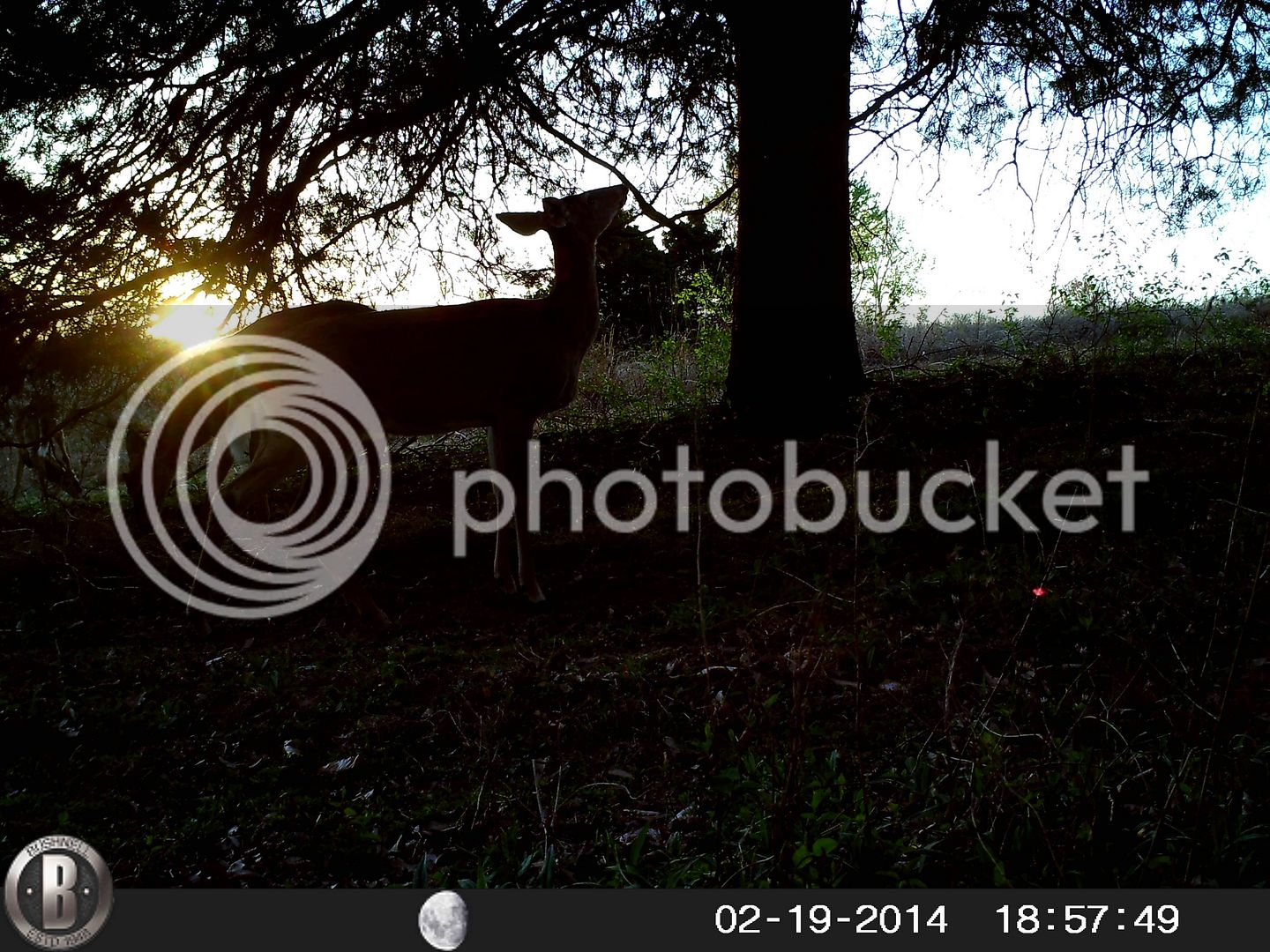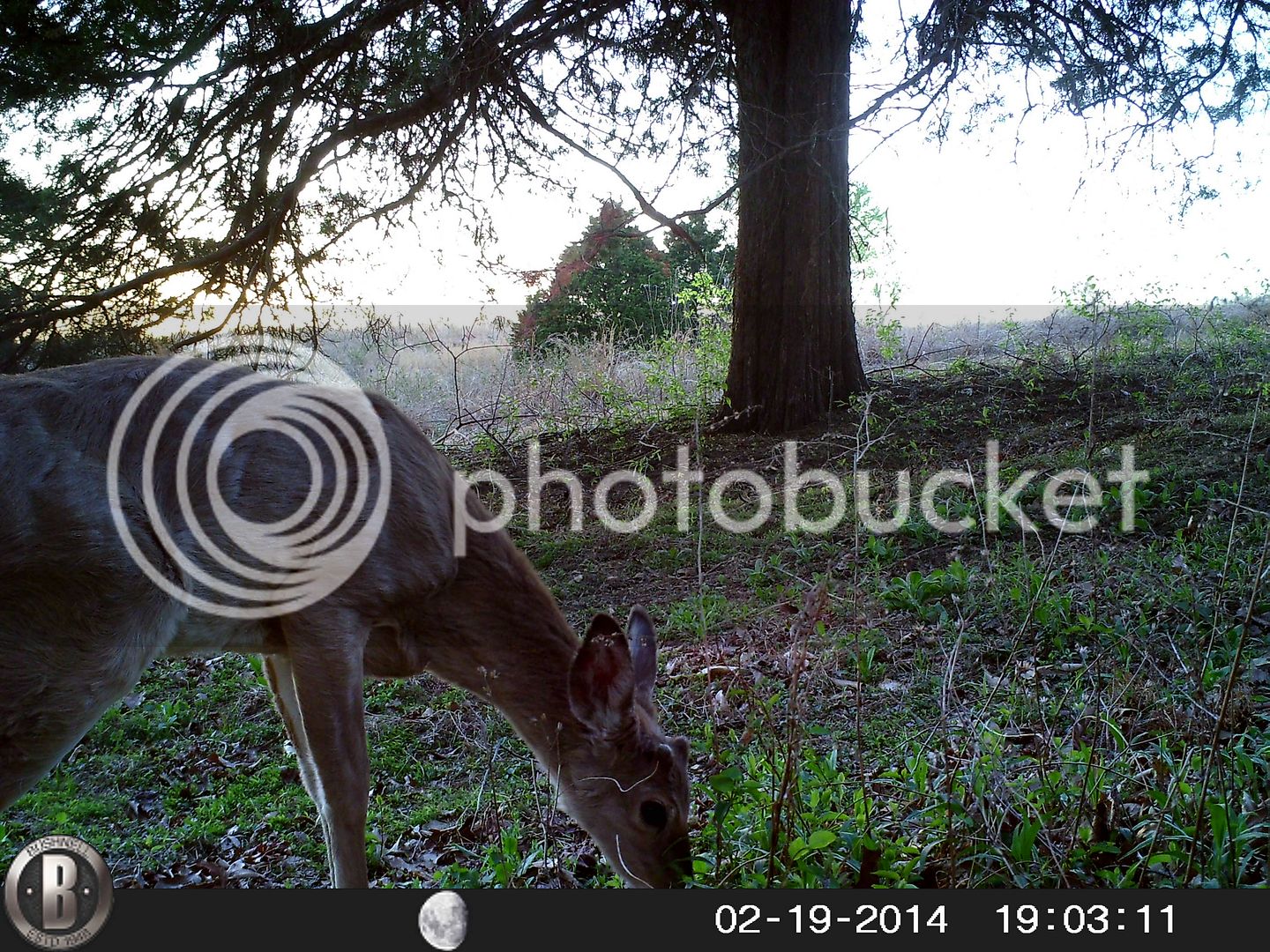 Here is the best dust bowl pic:
Get a load of this: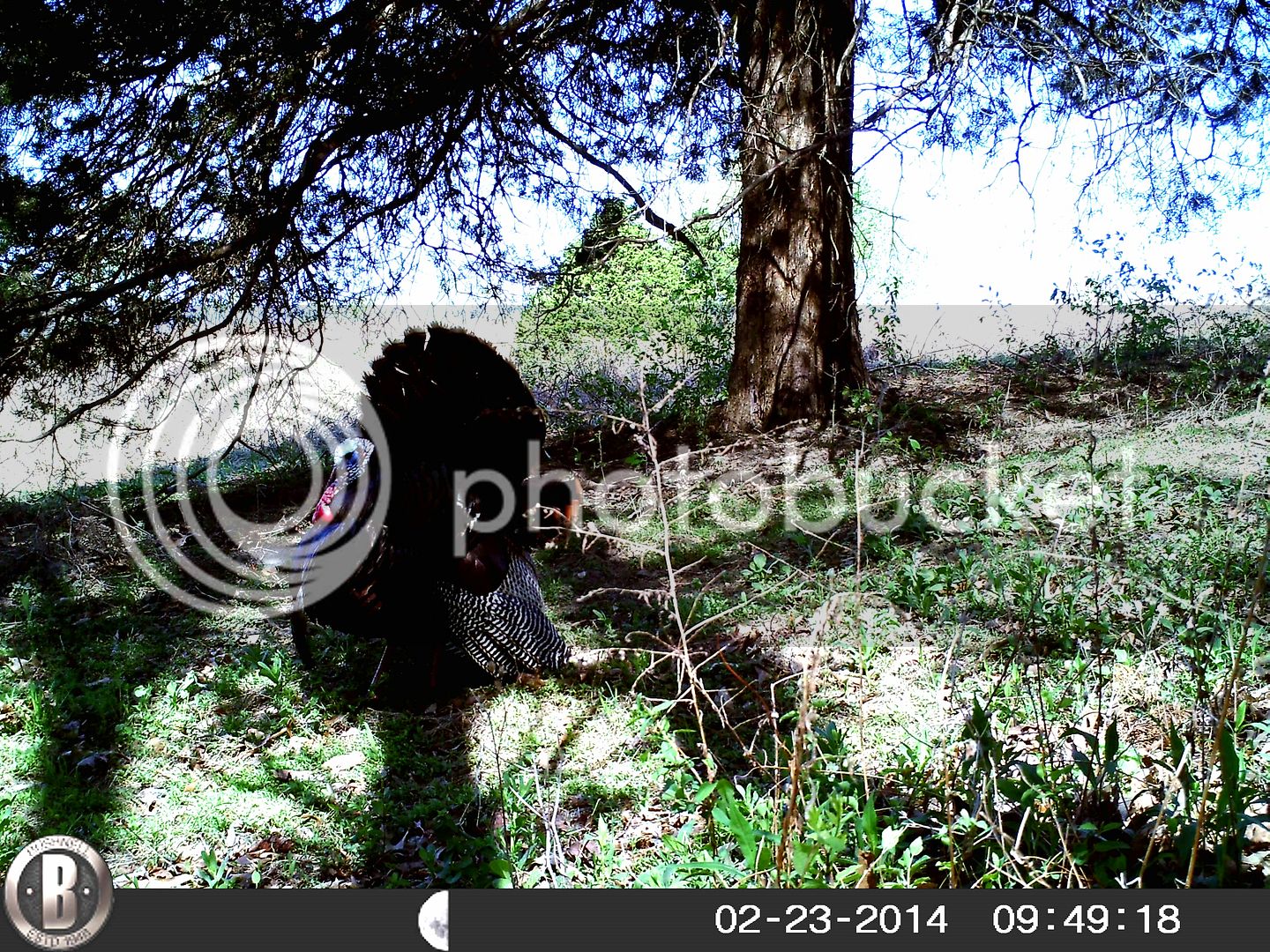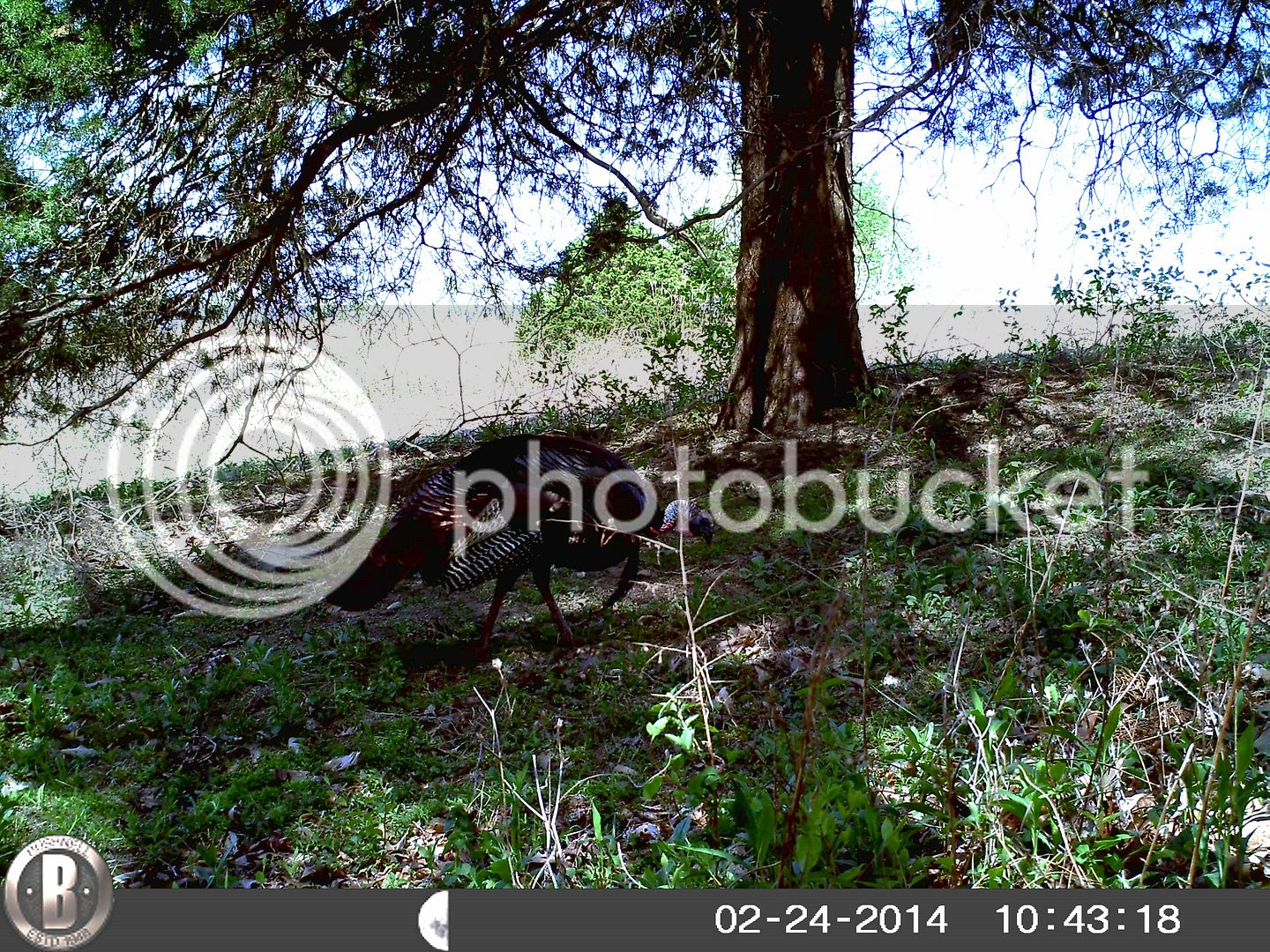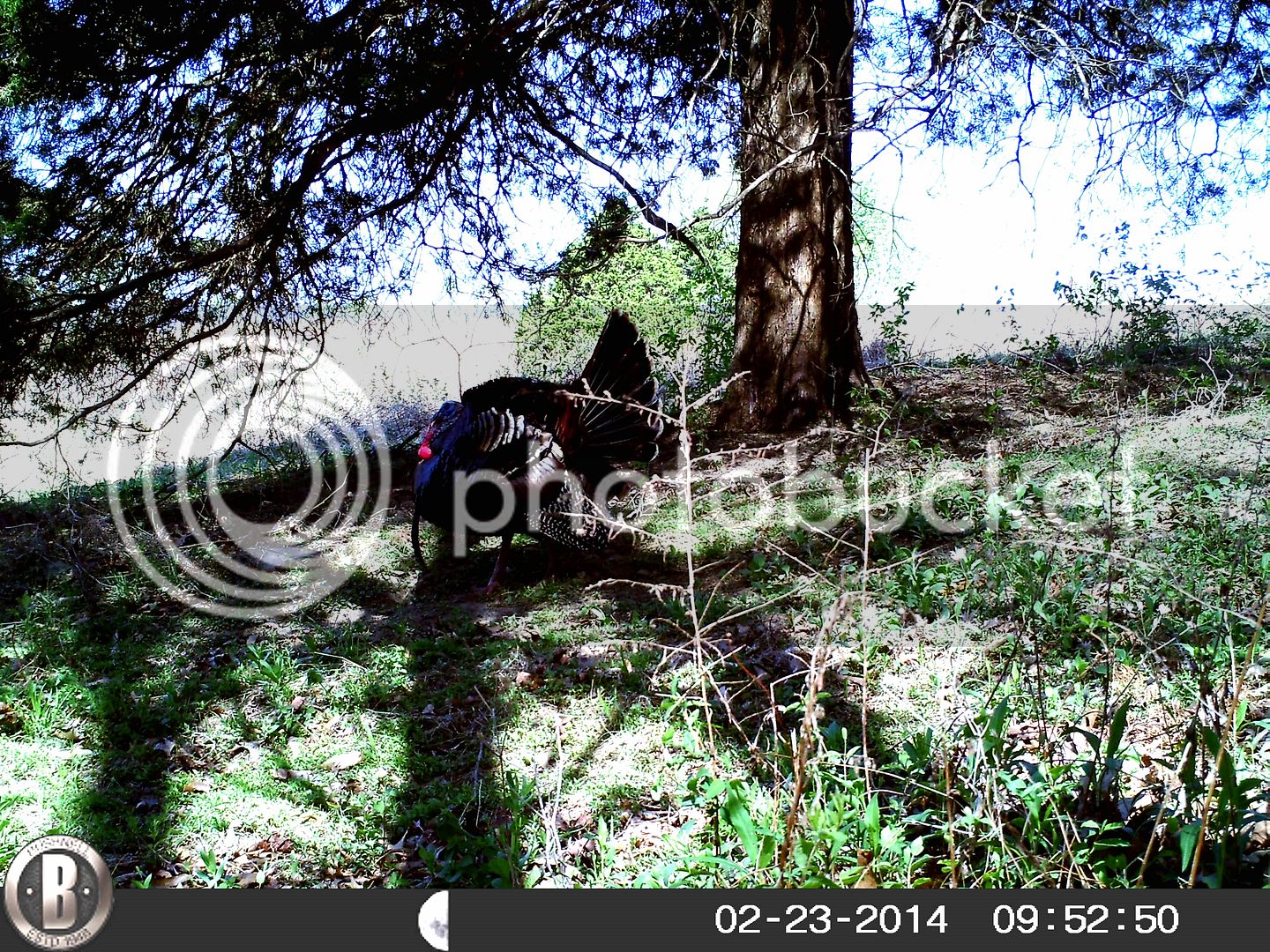 [/URL
]

Bearded hen:

[URL=http://s219.photobucket.com/user/Steve_Conover/media/1%20-%20Dusting%20Tree/HUNT0274_zps02078079.jpg.html]
And finally de Easter Bunny decided to visit: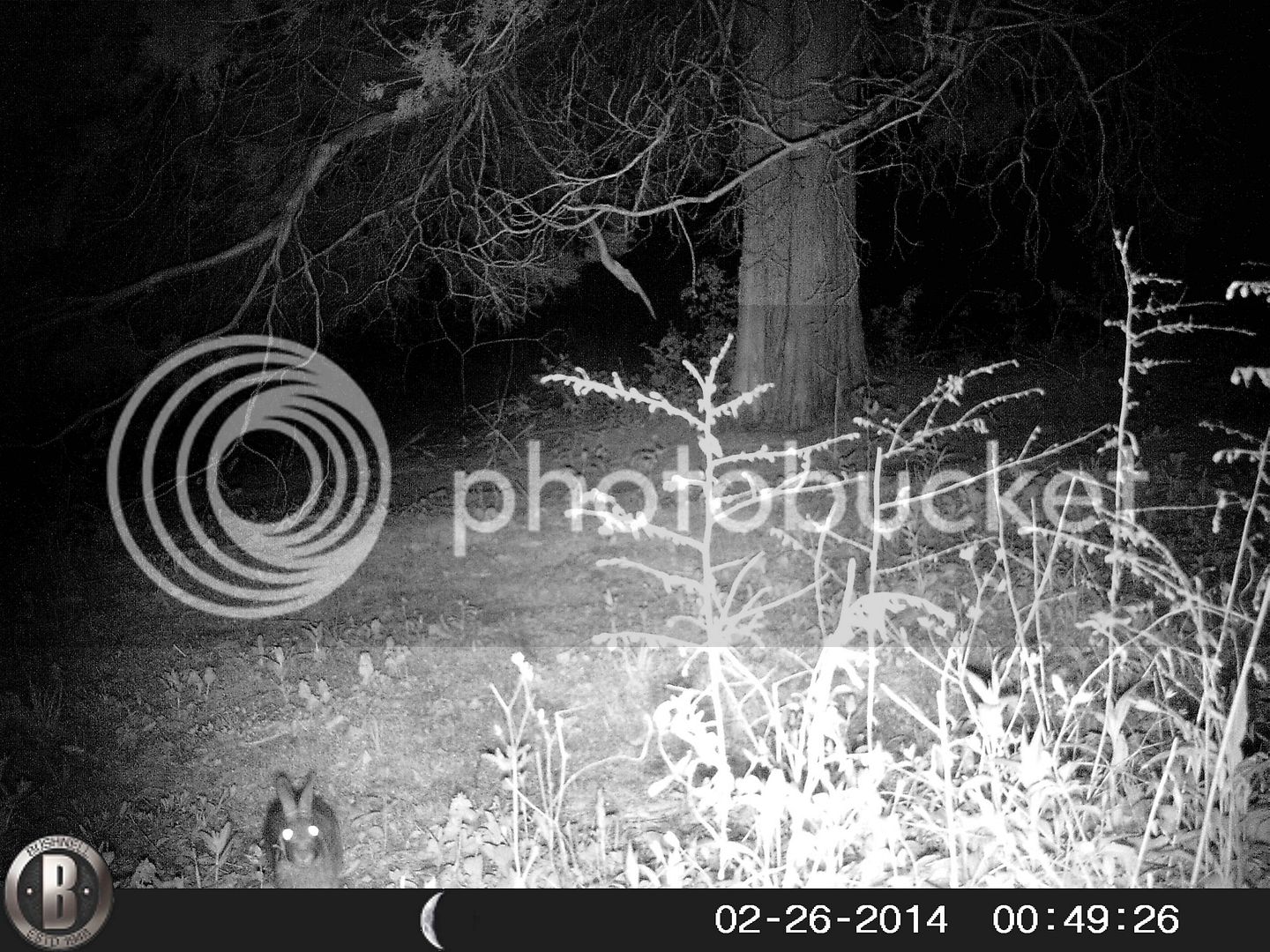 [/URL]