John,
We can grow em big in MN I guess afterall. :)
Anyone care to try and guess a score on this brute? To be honest, I really dont know. All I know is when I looked at the cards and saw this I pretty much soiled myself.... Now what would happen if I see it while on stand? Probably soil myself then proceed to fall out of the stand because my knees will buckle....
I have to believe this thing is 170+.... And I really dont frickin care. I am shooting the very first 3.5 I see if I ever do!
I have never had anything remotely close to this on cam. And the fact he made it through the first half of rifle season is quite encouraging!
Tonight I sat on the stand thats directly above the camera where the vid was taken. Interesting that both pics are at 6am... that means he cant be very far off, because I have to believe he is bedded down by daylight or close to it, cuz our bucks are all scared of the daylight.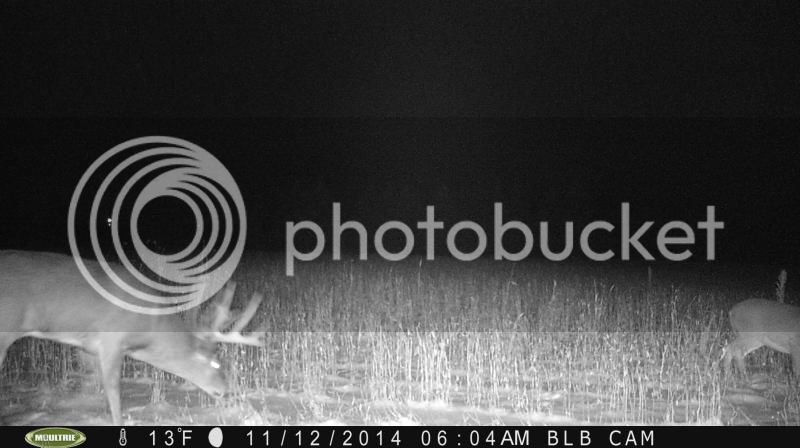 http://vid97.photobucket.com/albums/l224/biglakebass/PICT0161_zpsowfw8tnq.mp4
Last edited: