i call my property "the sidehill"....because as long as this little lot has been in the family that is what it has been called. Basically 7.5 acres of the 10 is a steep wooded sidehill, with the balance being slightly sloping old pasture. I have been doing improvements on the property for 6 yrs now and it is finally starting to come together. I do the bulk of my work by hand with little to now equipment. I have friends that let me borrow 4 wheelers so that is how i get the majority of the plot prep done. This year my buddy came down to help me out with his quad and we ended up making a waterhole out of a natural depression and spring seep that usually keeps a good portion of one of my plots wet through the spring. A strategically placed rut helped direct the flow of the seep to the waterhole and helped dry up the plot a bit. we installed an over flow pipe as well.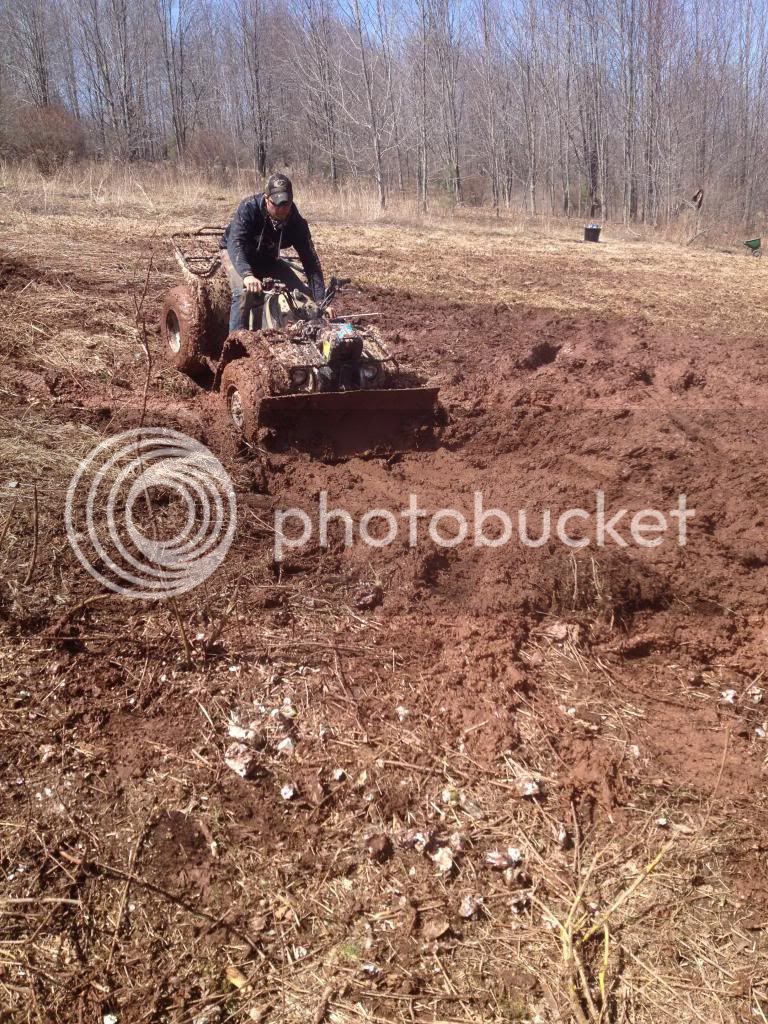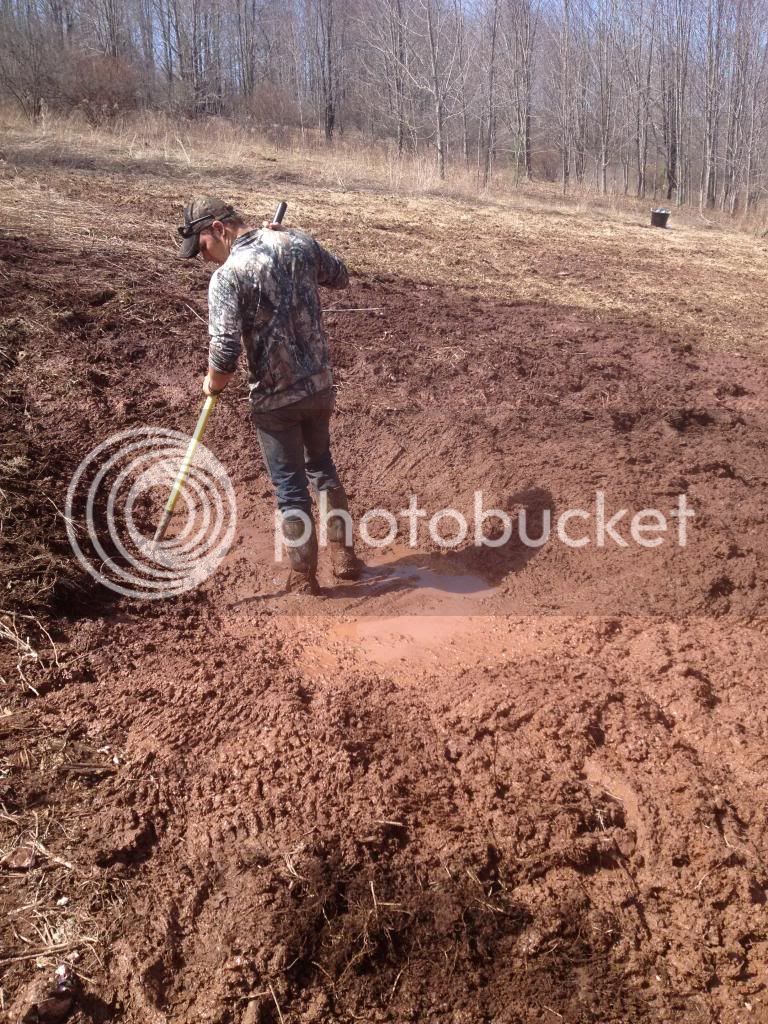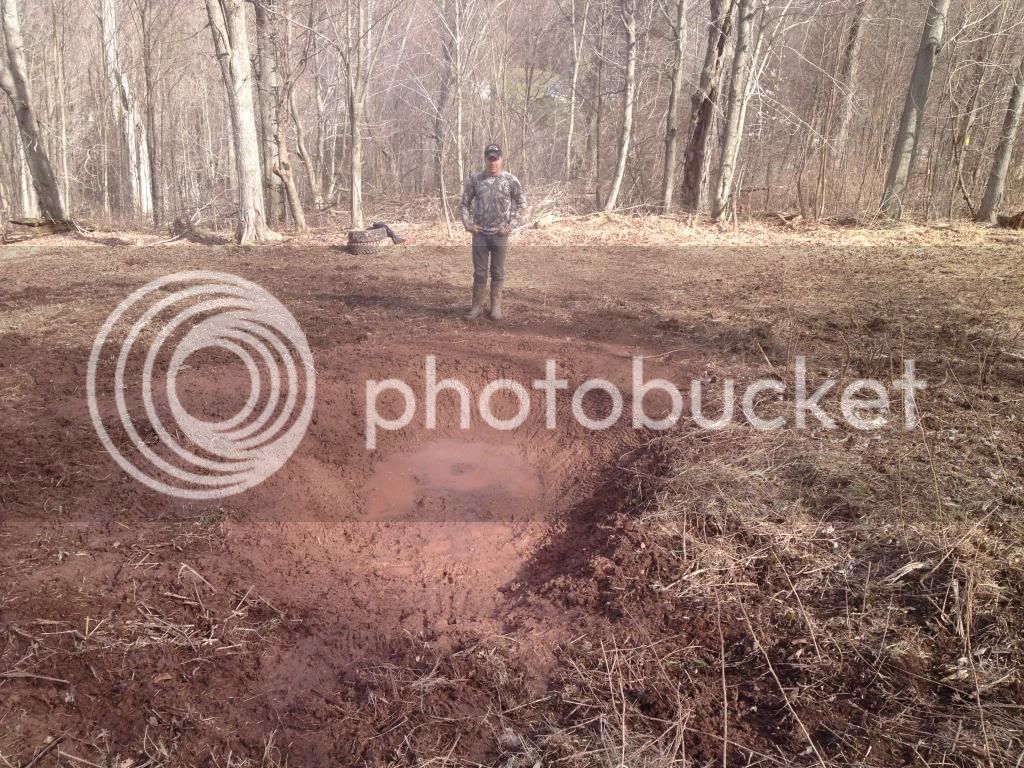 the area where this waterhole ended up had the remnants of one of my grandfathers junk piles....or inventory as he calls it. he grew up in the depression and never threw anything away that he may have been able to reuse/repurpose in the future. He's an inventor/tinkerer of the highest order, but he is 99 now and is slowing down a bit. I have steadily been moving his junk piles all to one centralized area and restoring/creating habitat for wildlife in return. when i first started working on habitat i planted one small "throw and grow" plot of about 3000 sq ft. This year I will be planting just under a half an acre....which is huge for me! I have also been doing some hinge cutting and non-native invasive removal over the last few years. things are falling into place...still a ton of work to do tho!
Here is a view from my stand shortly after completing the water hole and running the spring tooth harrow around the drier portion of the main food plot. i will be planting this in crimson clover as a cover crop ahead of brassicas (LC's mix) in mid-late July. Seed will be delivered today and I am hoping to get in the ground this weekend! I have never planted crimson clover before so i am anxious to see how it will do.

Here is a little mark up i threw together using MS Paint.