Last weekend we had a nice cold front come through here in MN. I finally started doing some habitat improvement last year, and one of the first things I wanted to do was turn a field/ woods edge into a long and shallow clover plot.
It was my first time ever doing any sort of food plot work. Planted it in the fall with winter rye and a blend of clover. Didn't grow much at all last fall so I was pretty disappointed. Well it came in like gangbusters this year (pics are in reverse order).
Last weekend I got a pic of my #1 buck working a scrape on the edge of the clover Saturday morning (while I was of course hunting a different spot). The wind shifted Sunday and I got in the field edge spot.
At about 6:30 pm I see two deer running near the far edge of the plot about 100 yards away. Eventually a doe comes running towards me and I see a deer following her with his head down. He stepped into a clear spot and raised his head and I saw antlers. I counted 10 points and stopped looking at the antlers so I wouldn't freak myself out.
The doe would grab a couple bites out of the clover and run 10 yards ahead while the buck followed. She got behind a tree 30 yards away and the buck stepped into a shooting lane 40 yards out, but quartering to. I decided to be patient and passed that shot.
At that point, the buck ran for the doe and she darted out into the middle of the field, straight away from me, and I thought I was toast. Luckily enough, she did a big loop and came right back in front of me to pee.
At that point she trotted a ways off and the buck came over to smell the pee and I drew my bow. Of course where he stopped he was behind some branches of a tree that fell this year partially blocking a lane.
I held at full draw for a solid minute or two before letting down since he wasn't moving. He stood there, smelling and eating for a couple minutes before starting to walk towards the scrape. I drew again and drilled him at 23 yards. He ran immediately, but slowed to a walk after maybe 20 yards. Walked about 10 more yards and tipped over right in the field. Perfect heart shot, and my wife had the same reaction from her deer last year - Magnus stinger broadhead with a heart shot. Basically walk 20-30 yards and tip over.
Second ever bow buck and it felt so good to see my prep work pay off. He wasn't my #1 buck, but I couldn't pass on a hunt like that. Now my wife gets to chase the big boy.
Bonus pic of my #1 squaring off with another buck near the same scrape.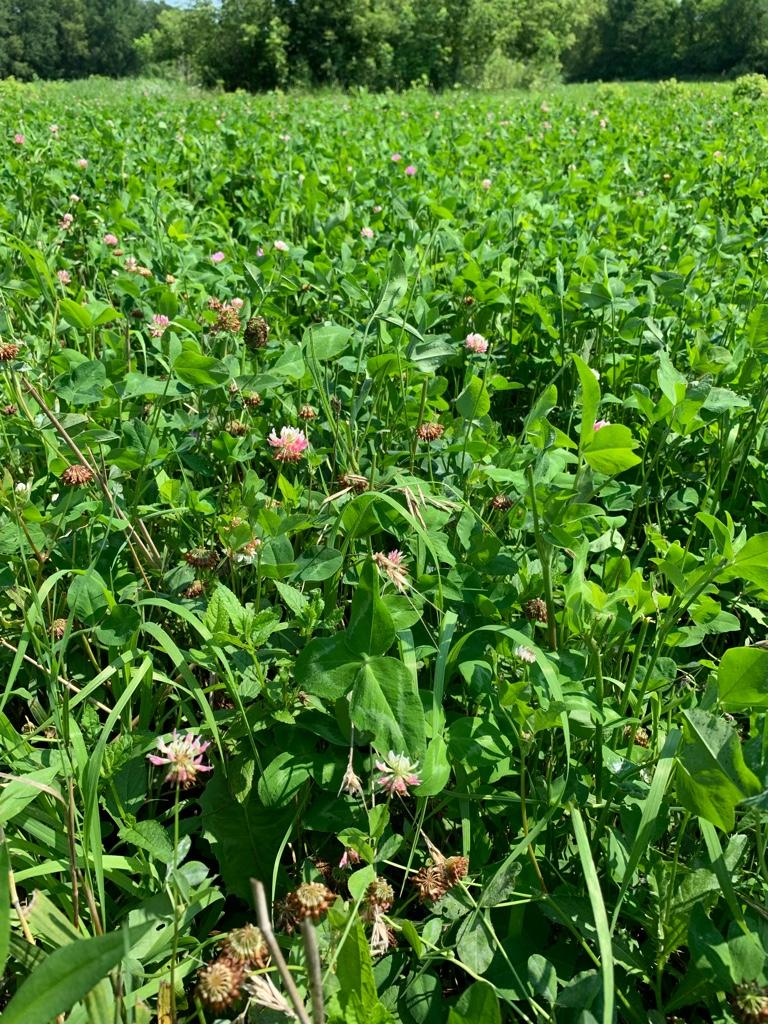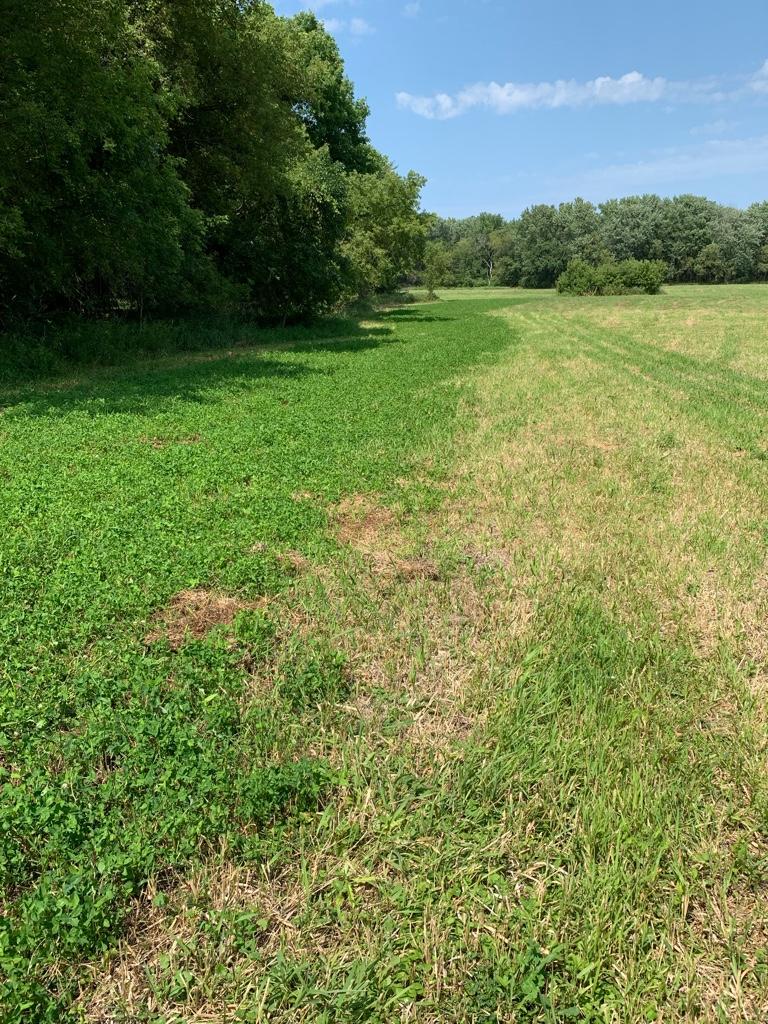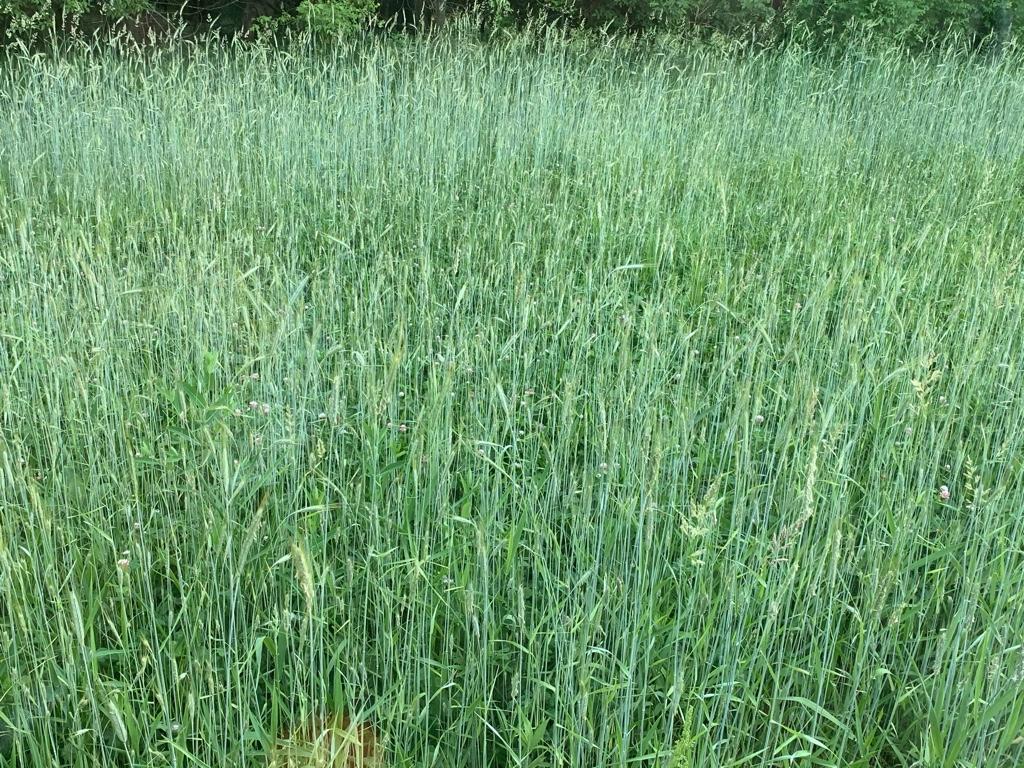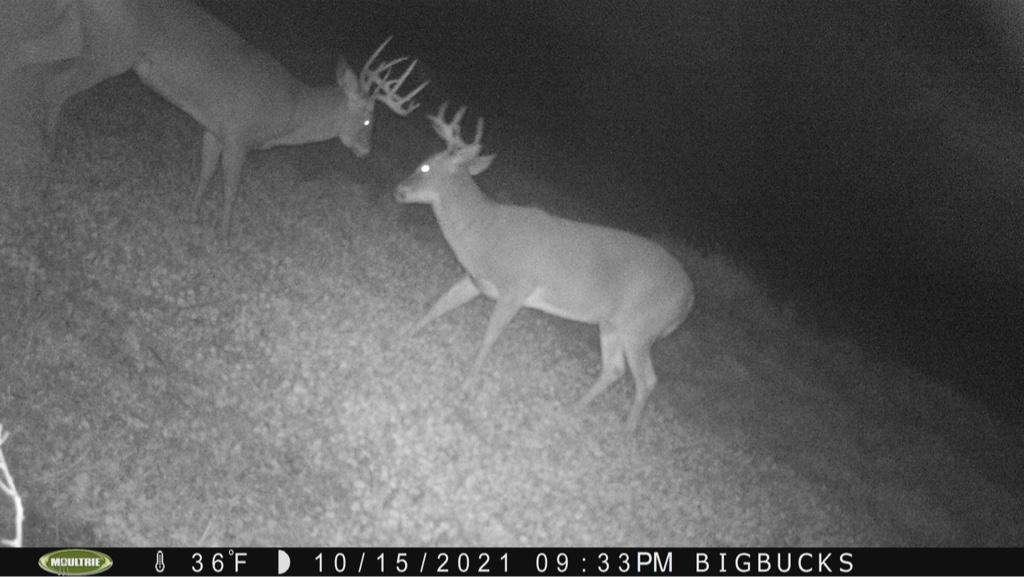 Sent from my iPhone using Tapatalk