Had pea gravel shot out over the spawning ledge with a "sling" truck. I had never see one of those in action and it was interesting to watch. Ended up putting the gravel 9"-12" deep so when it settles down and water gets over it should be just right. Also shot a 2" layer over the beach area as a base..it should settle in then when water is higher we will cover with 4"-5" of sand.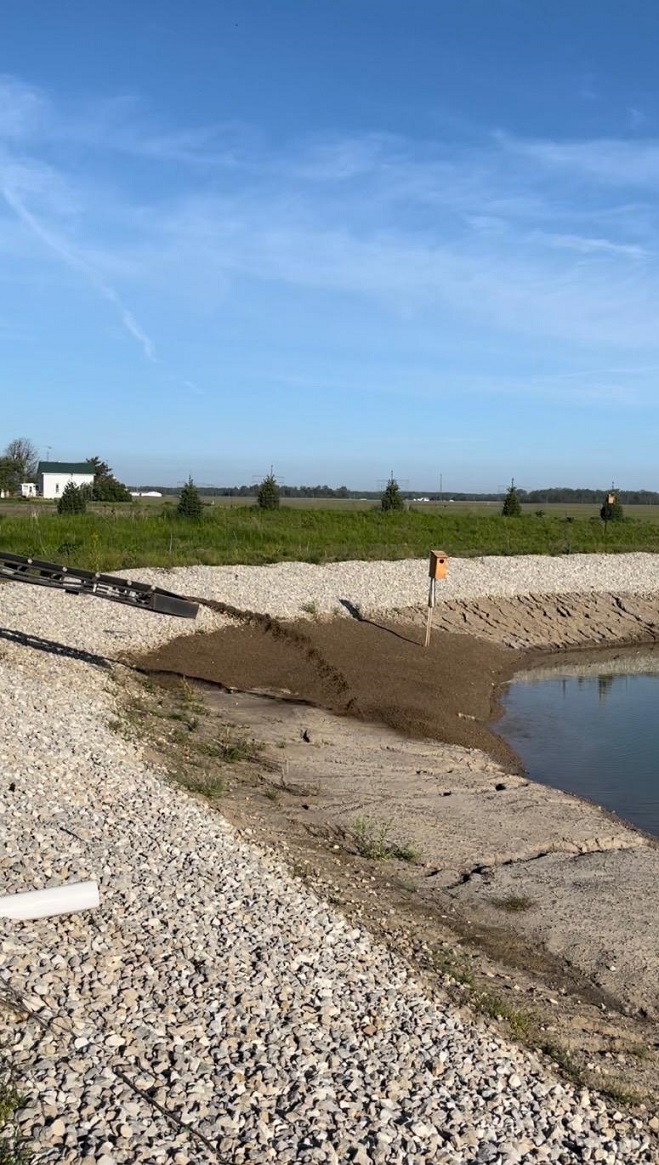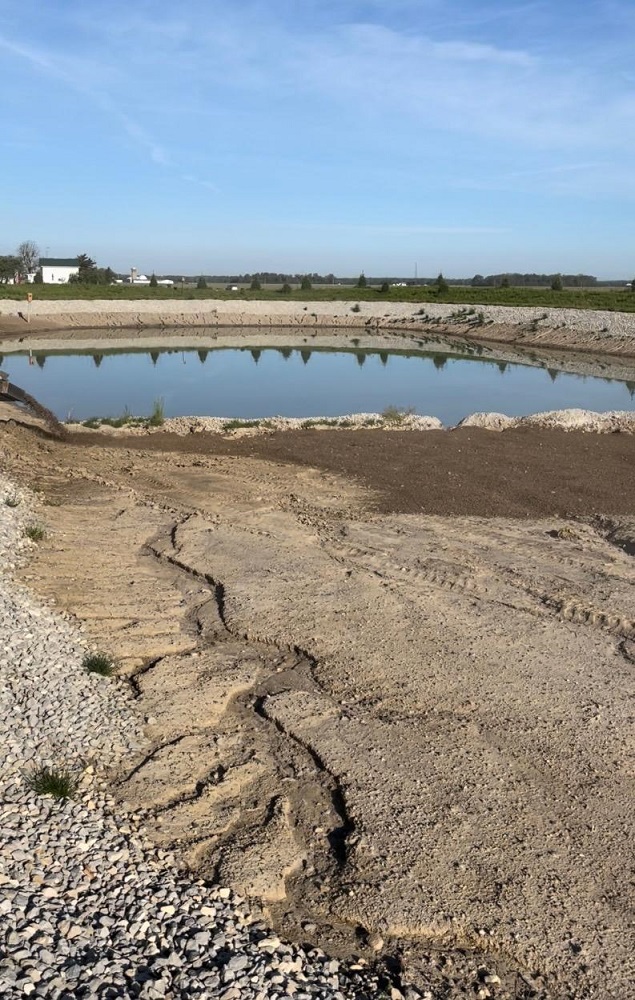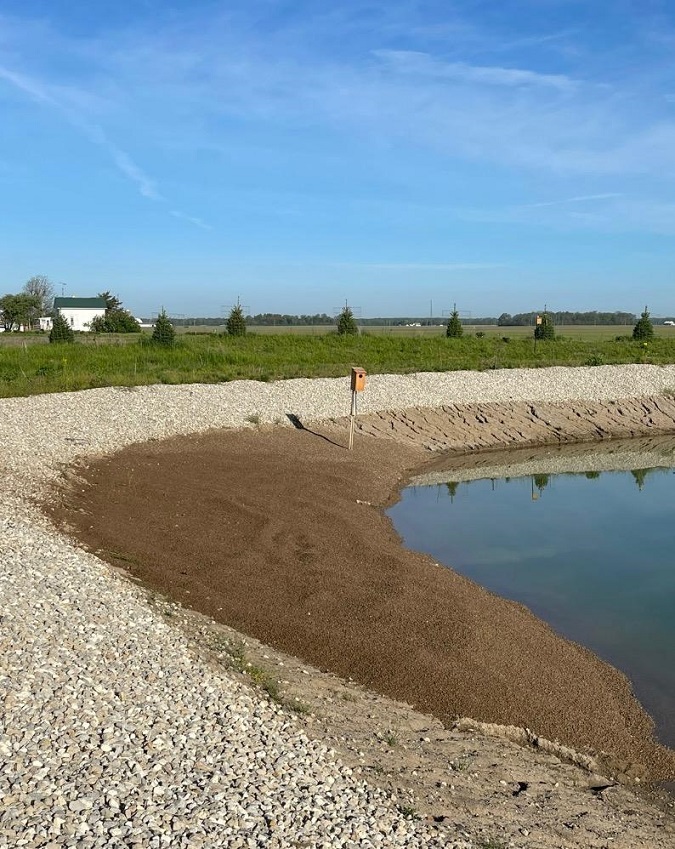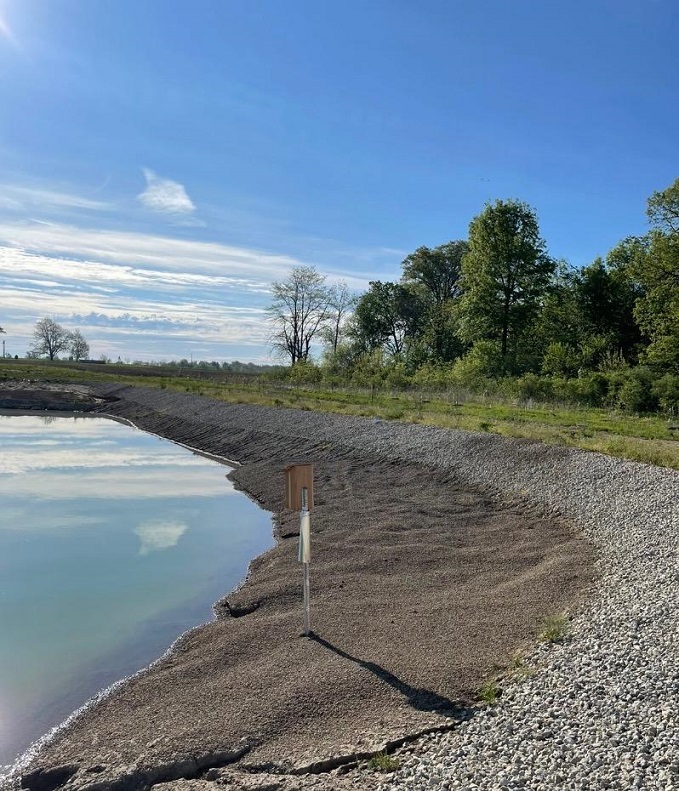 And we stocked some fish in pond!
put in;
150 4"-6" Perch
100 4" Red Ear Sunfish
25 6" Walleye
25 4" Black Crappie
20# Fat Head Minnow
20# Golden Shiner
This August we will be putting in 100 6" Small Mouth Bass
15 6" Hybid Striped Bass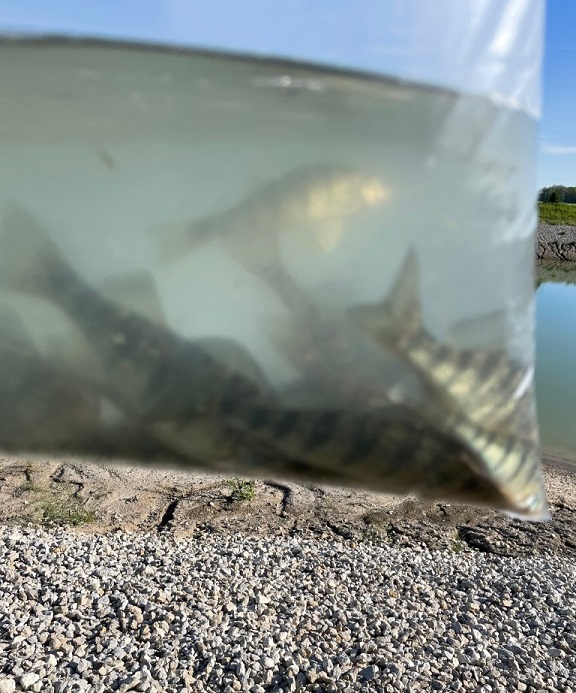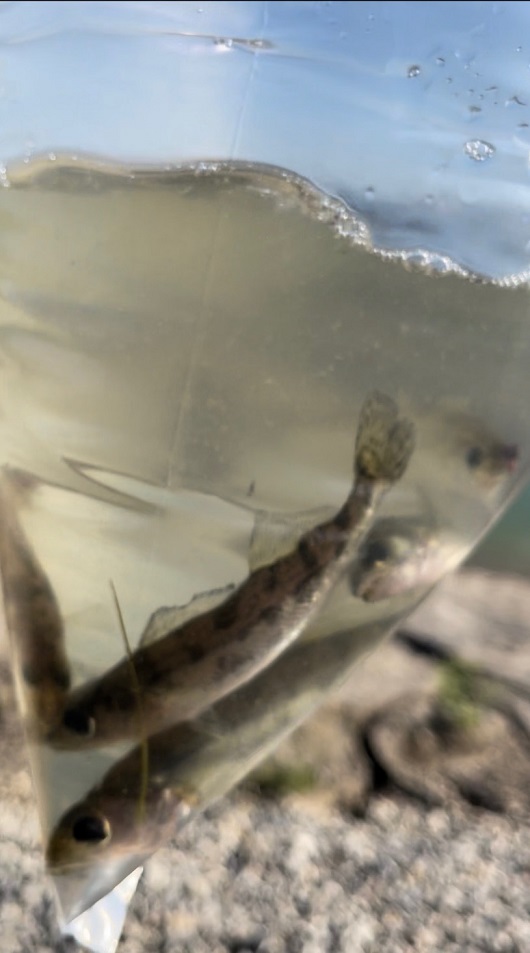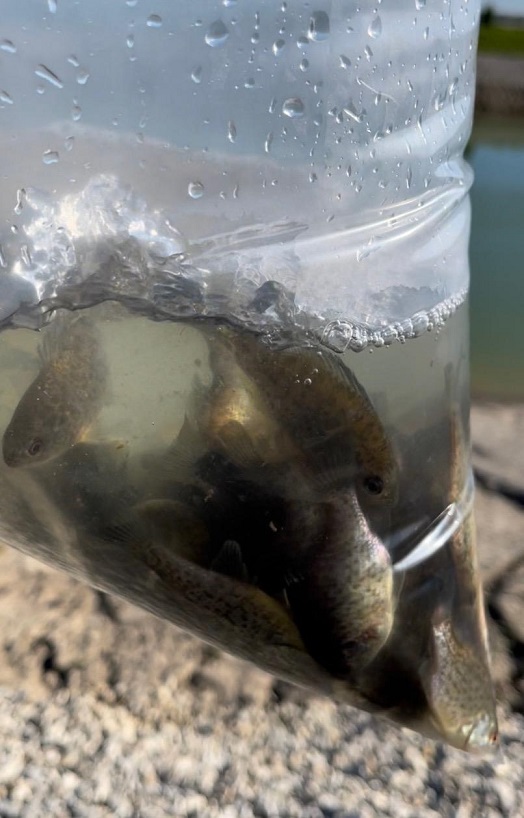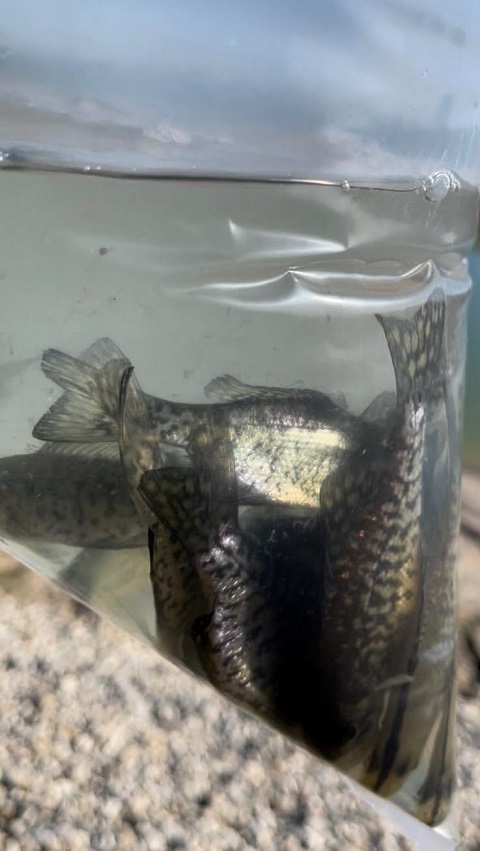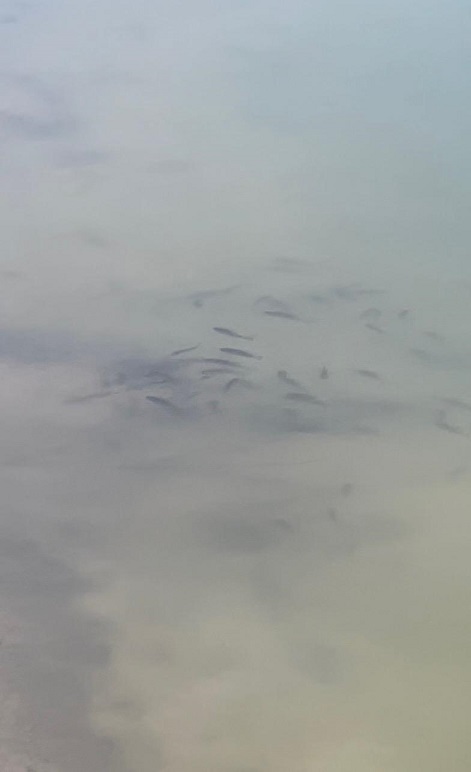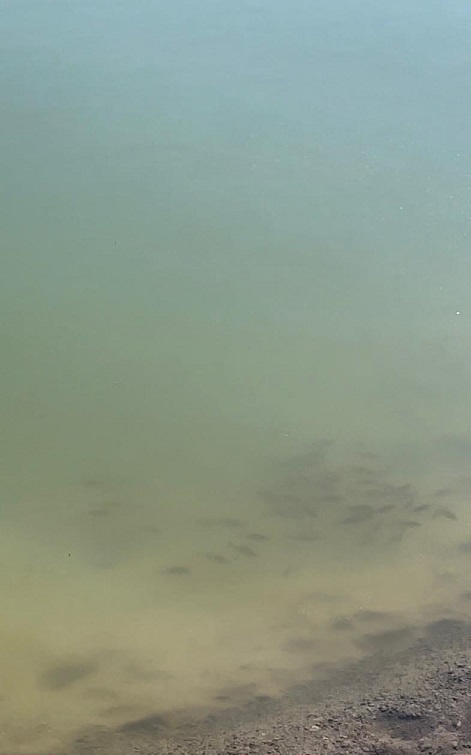 About half of the red ears swam close to shore for a little while, within about a half hour they all went down into deeper water.
Yesterday afternoon after watering the new fruit trees it was a HOT and muggy 88... the dogs were swimming keeping cool, so in I went! Felt great, the wife saw what I was doing and dove in soon after.
The water was deeper than I thought, about twenty feet off shore it was over seven feet. Bottom had about 4" of muck close to shore maybe 1" at seven feet, our first swim in the new pond.