Was going through my photobucket and found some shots from when I first started working on my land projects. Brings back fond (and not so fond getting attacked by deer flies) memories. :)
First day cutting in what will someday become a small food plot over 4th of July. It's used for bedding now since I left a lot of slash and hinged a bunch along the border. I did plant it in oats and clover and even put some hostas in it, but there's not much other than weeds there now.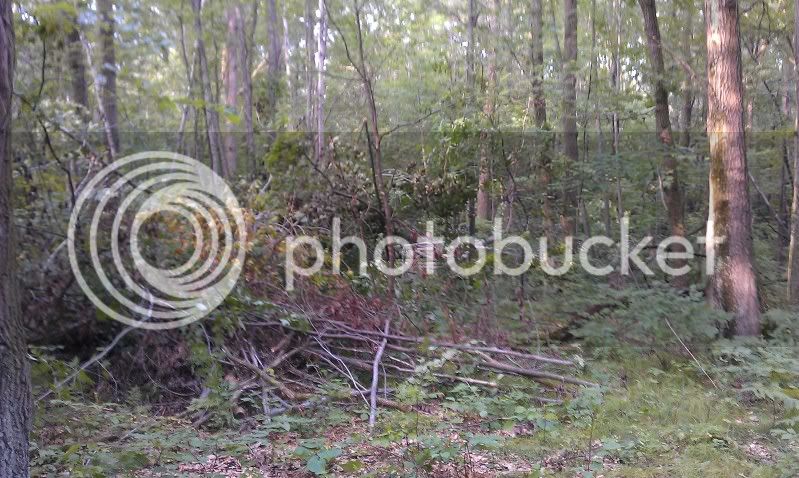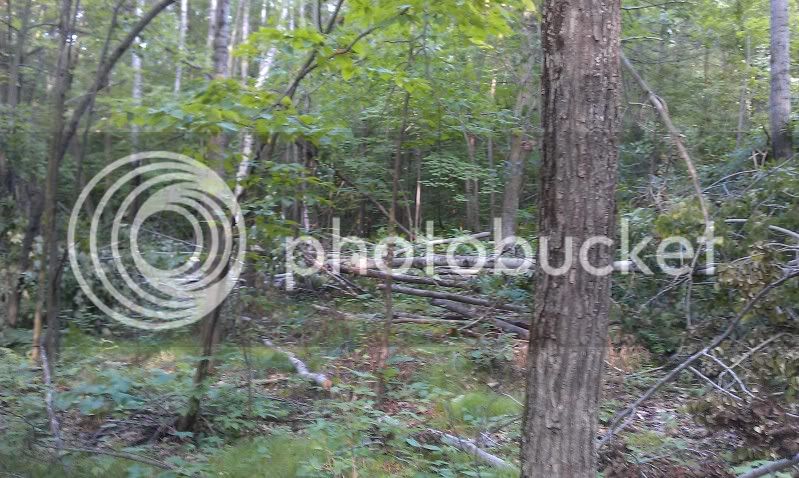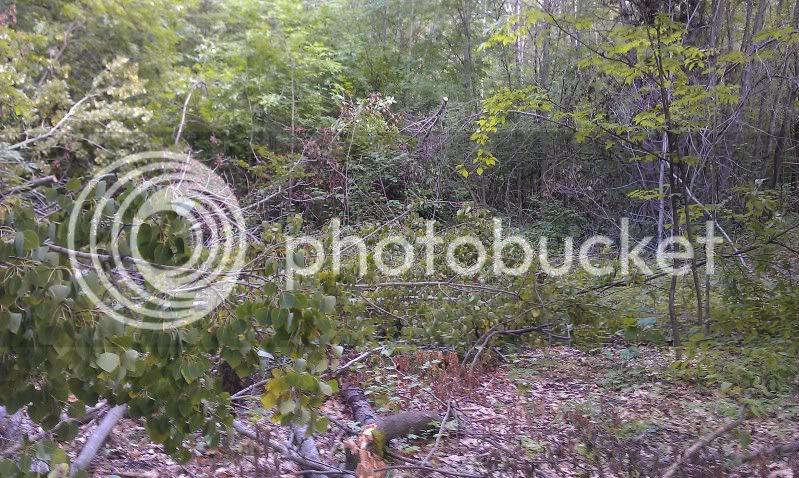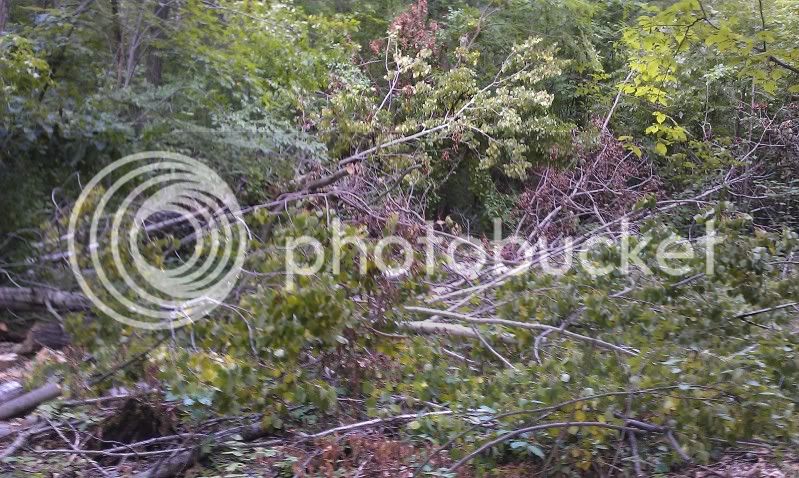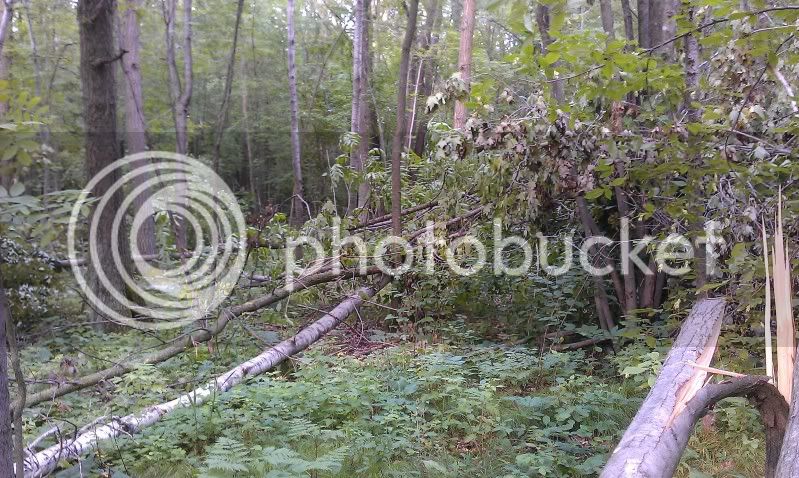 Of course the deer loved me that week.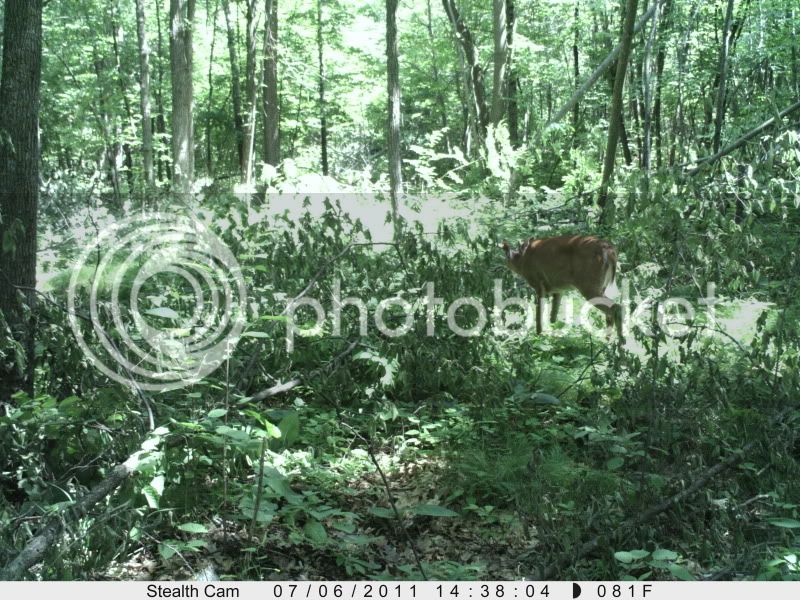 This is a spot across the trail from the pic above. I eventually put my first apple trees there the following spring (where my WR died and HC still is). I told my buddy who was helping me cut to take down everything under 2" and we'd re-assess when that was done. Man there were a lot of saplings on that little slope...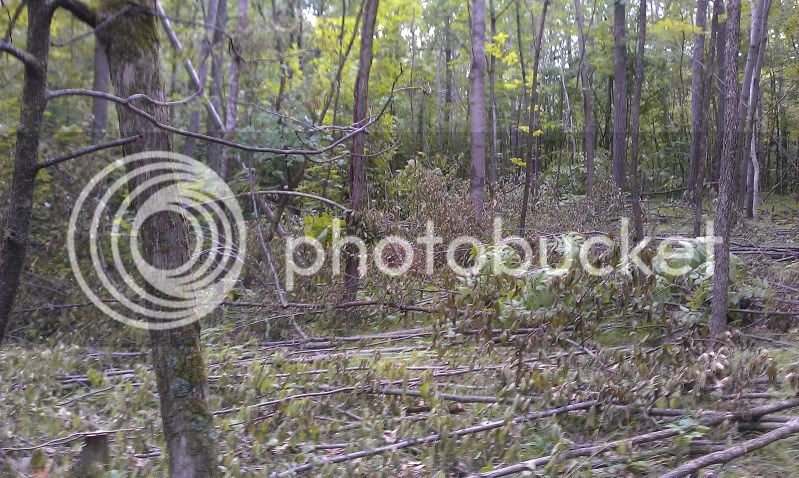 A lot of the sticks/logs found their way to my swamp trail, so I didn't burn anything on either spot.