As many of you know, I have been growing trees from nuts and seeds in rootmaker containers for many years. For those not familiar, here is one of many of my threads on using them:
https://habitat-talk.com/index.php?...h-rootmakers-transfered-from-qdma-forum.5556/
I went hog wild wild and started trees in the winter indoors under lights and grew hundreds of trees per year. I bought containers by the case wholesale from Rootmaker. The time has come for me to scale back my high volume operation. I may still mess around with a handful of trees, but I'm now looking for good homes for most of my containers.
Some of the containers have never been used as it was less expensive to buy a full case wholesale than fewer individual containers retail. Even the used containers are in pretty good shape and have lots of seasons of life left in them.
HERE IS THE DEAL:
1) I don't want to deal with cash or checks, so you need to be able to send money via PayPal.
2) I don't want to try to calculate shipping, so you will pay actual shipping after the fact.
3) For the containers themselves,
YOU PAY WHAT YOU THINK THEY ARE WORTH TO YOU.
I want to make sure everyone who wants to grow trees from seeds and nuts gets a fair shake at these, so first come first serve. PM me if you are interested. Because you are paying actual shipping, tell me how many of what containers you want in the PM. My wife has graciously agreed to pack and ship them. Once she ships them, she will give me the receipt and I'll PM you with shipping cost. You then Paypal me funds to cover the actual shipping plus whatever the containers are worth to you. I'll do my best to honor any special requests. My primary objective here is to promote habitat management for those who want to grow trees from seeds and nuts rather than to make money on the containers. Any money I do receive above the shipping will be plowed into my habitat projects.
I have:
Rootmaker Express Trays and 18s that go in them.
I have 1 gal Rootbuilder II containers.
I have 3 gal Rootbuilder II containers.
I also have some small roottrapper bags that fit in cement blocks.
The Rootbuilder II containers will be shipped unassembled.
I will be going through my stock as time permits, so it may be a while until I can send stuff. I started today with the 3 gal Rootbuilder II containers. I 'll have some of these available now. I'll update the thread as I go through more and get them cleaned up a bit.
This is the first group of Rootbuilder II containers that I started cleaning up.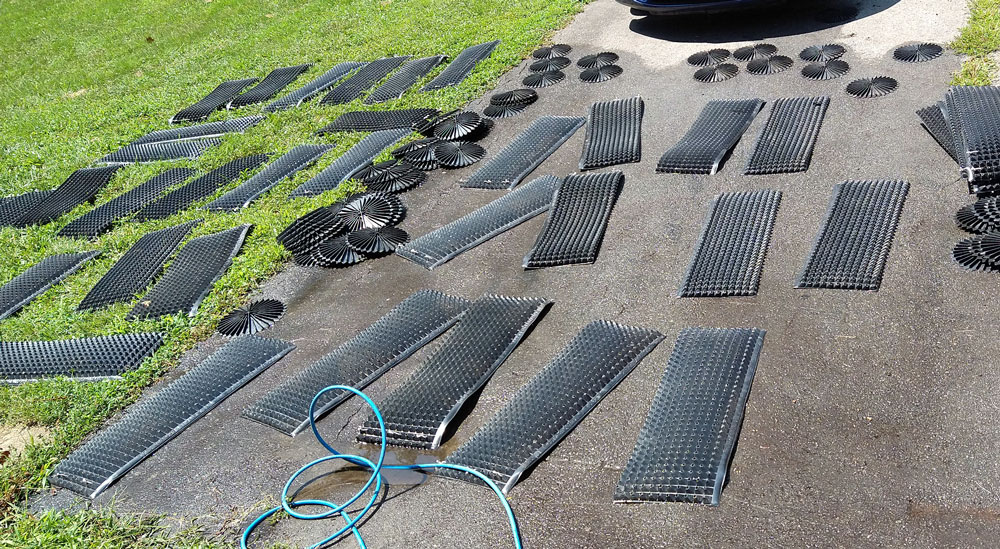 I sprayed them down with a pressure washer to get the big stuff of of them. These have all been used but are in reasonable condition.
This is pretty representative of 95% of this batch of containers.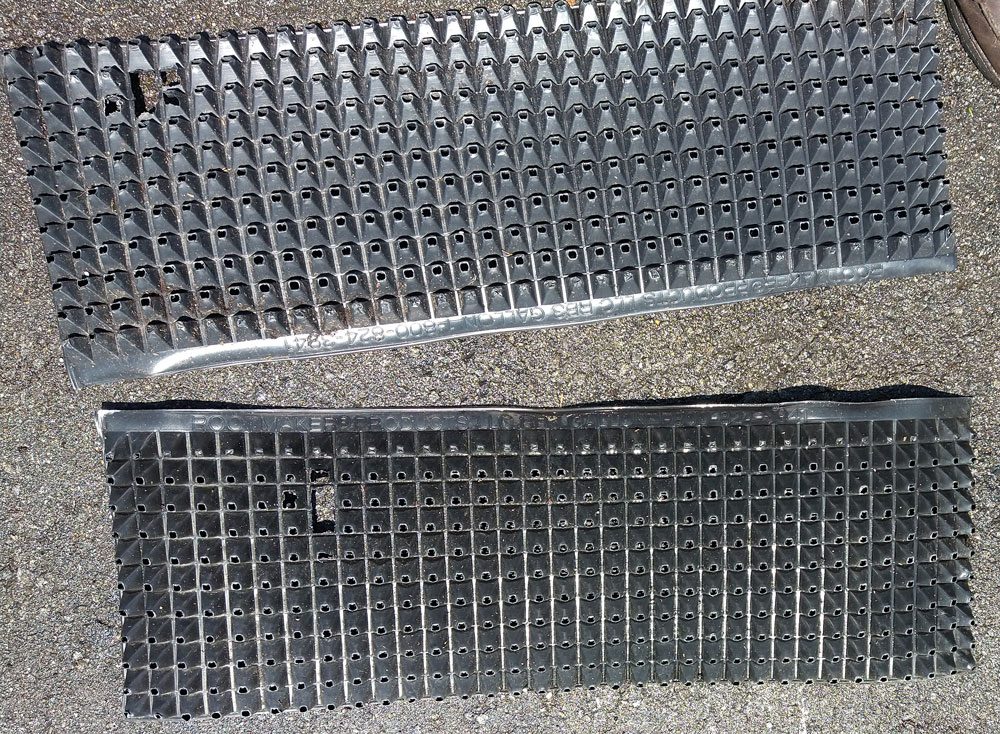 A few of them have been chewed on by squirrels when I was growing chestnuts. They are still usable. I don't plan to sell these but to include them as extras, but if I miss noticing one or two are chewed, don't complain.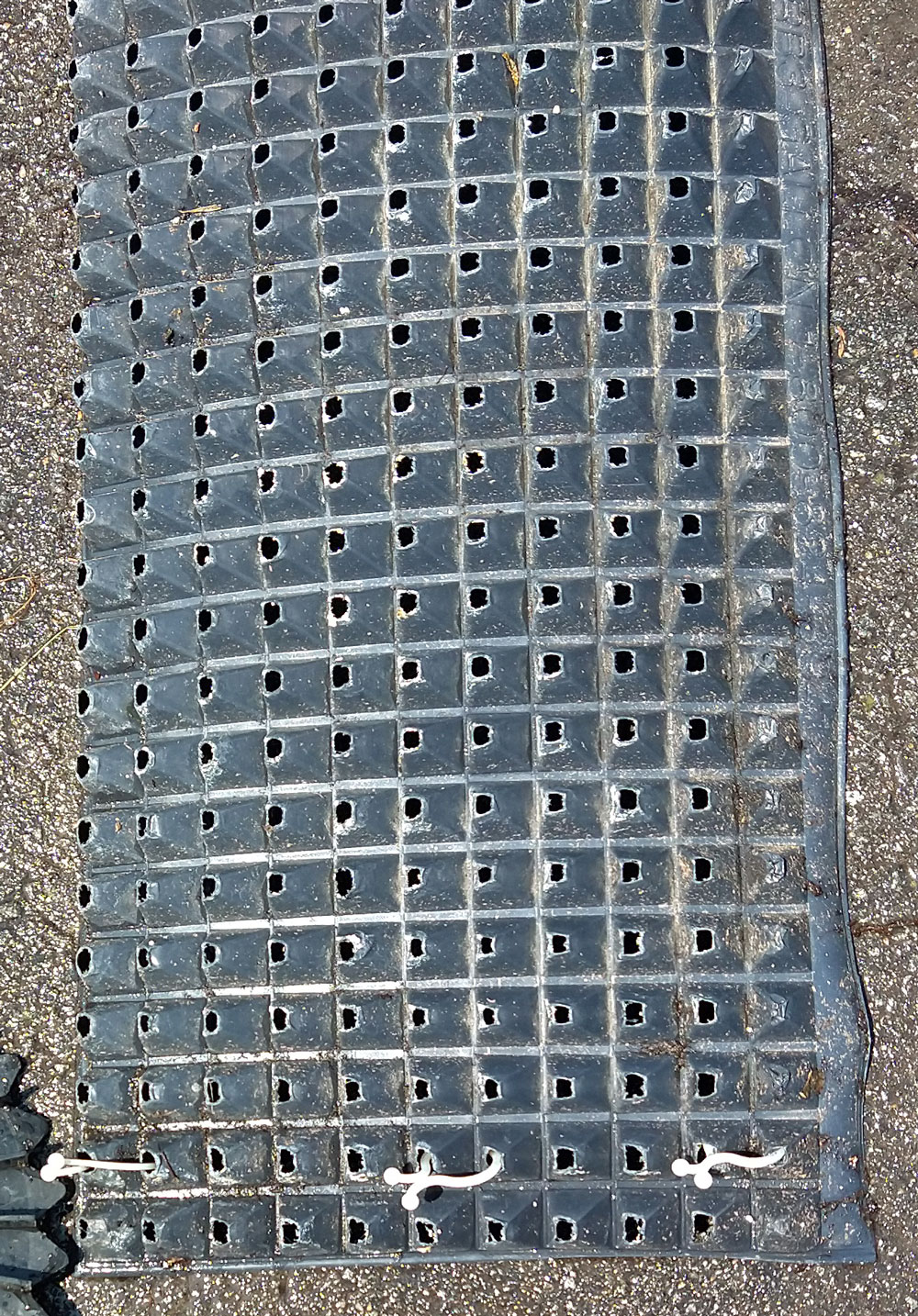 Some of these containers have the plastic clips in them. The last batch I got from rootmaker had these clips and I also found some similar clips on amazon. Prior to Rootmaker selling the containers with clip, they just said to use cable ties and cut them with dikes when you want to open the containers. These clips are more convenient but both methods work. No guarantee if clips will be in them.
So, PM me if you are interested. Fall is approaching!
Thanks,
Jack
Last edited: