Has anyone utilized Bio-Plex Tree Rings (Tree watering tubs)? I own 12 of the 25 gallon tree tubs and only put them out when we get into dry weather (2 weeks ago in South Central PA). Once they're out, I leave them out and do not collect them/clean them up/store them until Fall. I really like them for many reasons;
Benefits
- they are heavy enough to not move/blow away in high wind @ 7 lb. each. There's 2 holes in the one end if you want to throw a small stake in.
- they do not touch the trunk like bags or ooze tubes can, so they are better for oxygen flow and keeping insects from hiding out
- Bio-Plex claims 90% moisture absorption - I'd say that's pretty close after utilizing for 3 seasons now.
- Bio-Plex claims a Drip Time of 3-4 hours. They have about a 2 hour drip time in my experience.
- Max Tree Diameter: 10″, Tub Height 10″
- Construction: HDPE/UV Resistant
- Life Expectancy: 3-10 years. If you bring them in like I do each season, I could easily see the 8-10 year life. Mine are 2.5 seasons old and look brand new.
- Super easy to fill. No ports or special adapters or caps. Just throw the hose in there and let it rip. They do need to be relatively level however - this is easily achieved with a mulch layer.
Cons
- Bird crap, pollen, leaves, grass clippings, etc. can build up and block the holes. A quick spray off with standard hose nozzle blasts this away and reopens the weeper holes. When I walk up/pull up to the ring to fill, I flip it over to bang out most the debris, then lean it up against a stake or the trunk and spray it out quick (that water goes to the roots as well).
- The take up a decent amount of storage space when not in use.
- Can harbor mosquitos IF you let them get really jammed up and collect enough rain water. This has never happened to me as I rarely see them blocked up even on 2 week watering schedules.
I am considering/pondering making some type of lid or cover for them to keep them clear of debris. Plywood wouldn't hold up and it's way too expensive anymore. Some type of poly material would work, however it's tricky to source that material. Any ideas?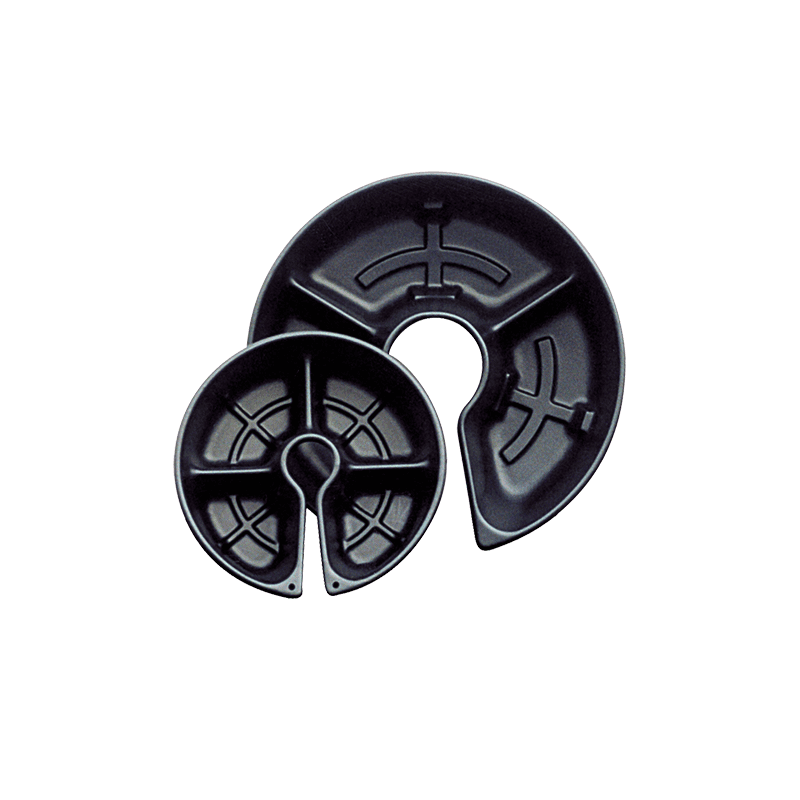 Efficient, Effective, Portable Slow-Drip Irrigation. Get thorough water penetration to the roots, with NO RUNOFF, with TreeRings! Delivers Every Valuable Drop of Water Where it Counts! More targeted and effective than sprinkler systems More water-efficient than rain or irrigation Reduce watering...

www.bio-plex.com